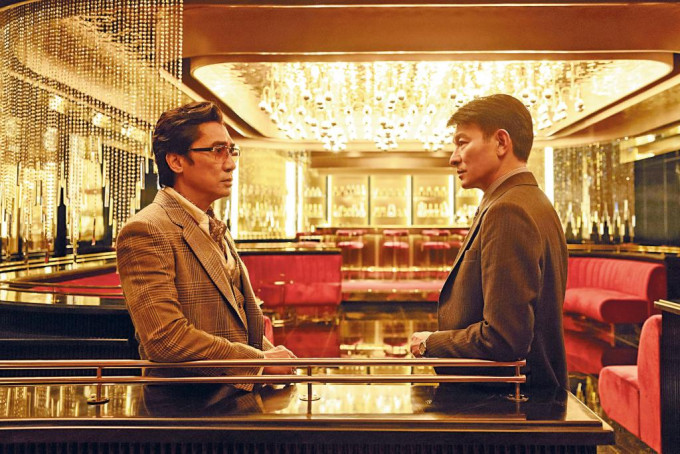 Tony Leung Chiu Wai and Andy Lau in ONCE UPON A TIME IN HONG KONG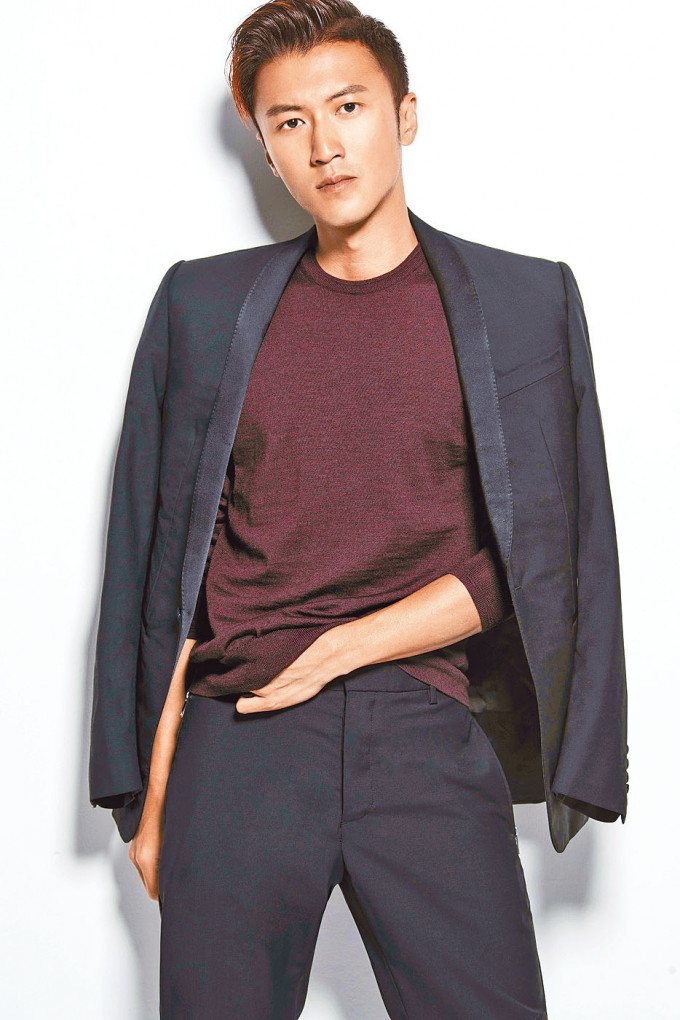 Nicholas Tse would be the action director in HOI GUAN JIN SIN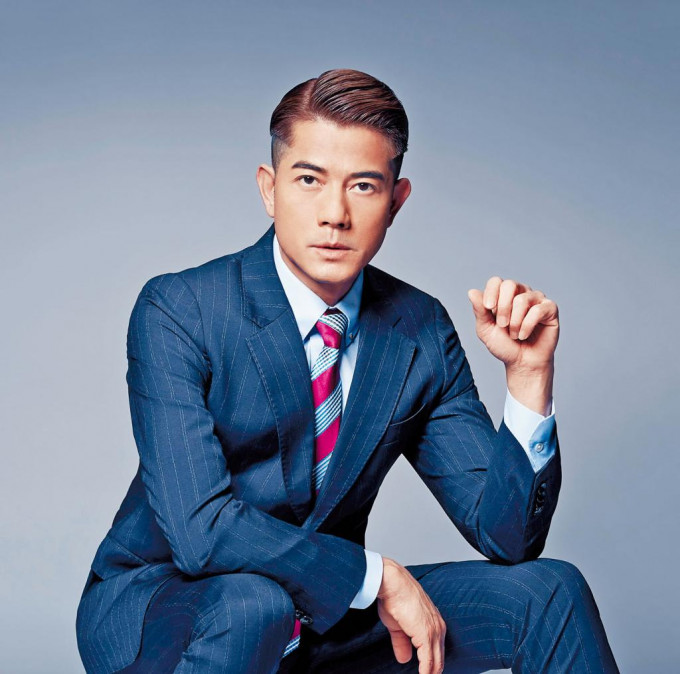 Aaron Kwok has more maturity and variations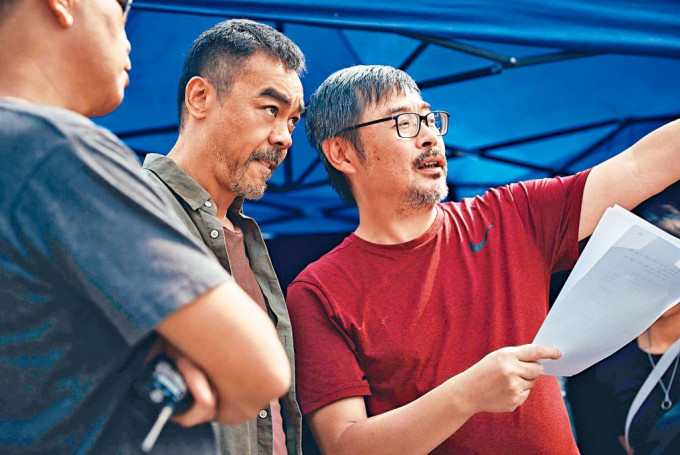 Wai Ka Fai praises Sean Lau for his energy, an actor he cannot see the bottom of.
courtesy of singtao.com
The acting collision of Tony Leung Chiu Wai and Andy Lau triggers a series of sparks
Charlene Choi's toughness and coolness add more layered colors to the role
WE ARE FAMILY, CALL ME CRAZY, MAMA'S AFFAIR
The rare collaboration between Nicholas Tse and Jacky Cheung has already rocked the city before it starts
Jacky Cheung
Karena Lam
Francis Ng
Cya Liu
Aaron Kwok deliberately adjusts his schedule to accommodate Simon Yam, Raymond Lam, and Alex Fong Chung Shun
The golden team of Sean Lau and director Wai Ka Fai are together again
courtesy of on.cc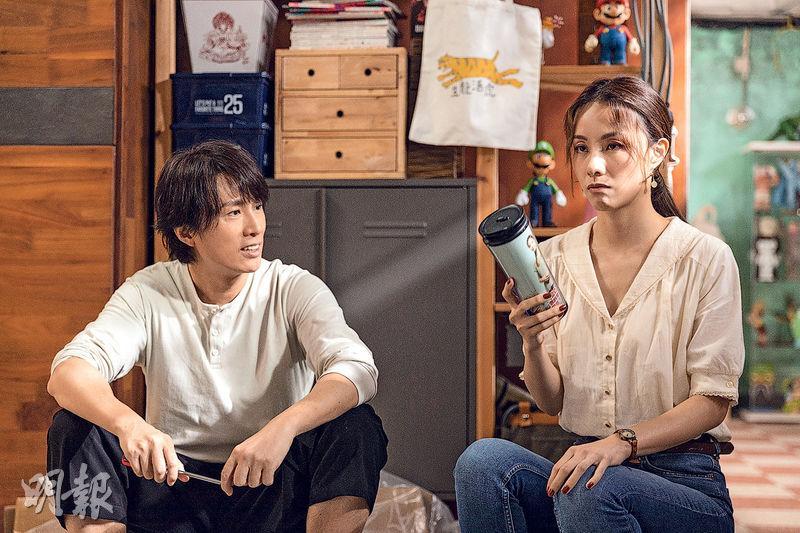 Stephy Tang says that TABLE FOR SIX is about family, no matter when it will open it will still be heartwarming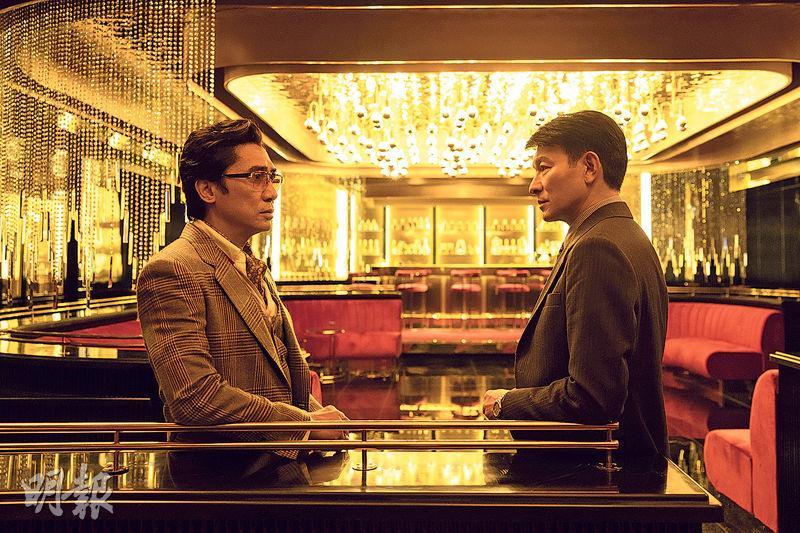 ONCE UPON A TIME IN HONG KONG unveils Tony Leung Chiu Wai and Andy Lau's all new looks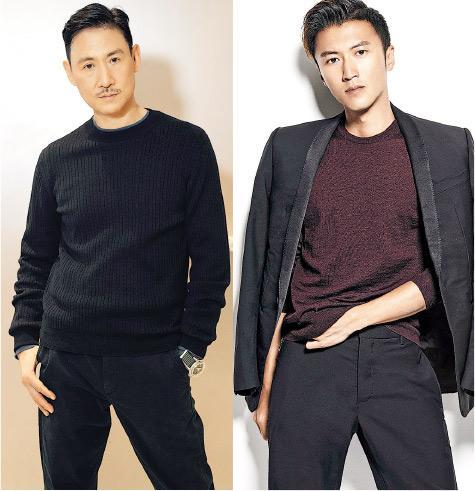 Jacky Cheung and Nicholas Tse work together again with the latter as the action director as well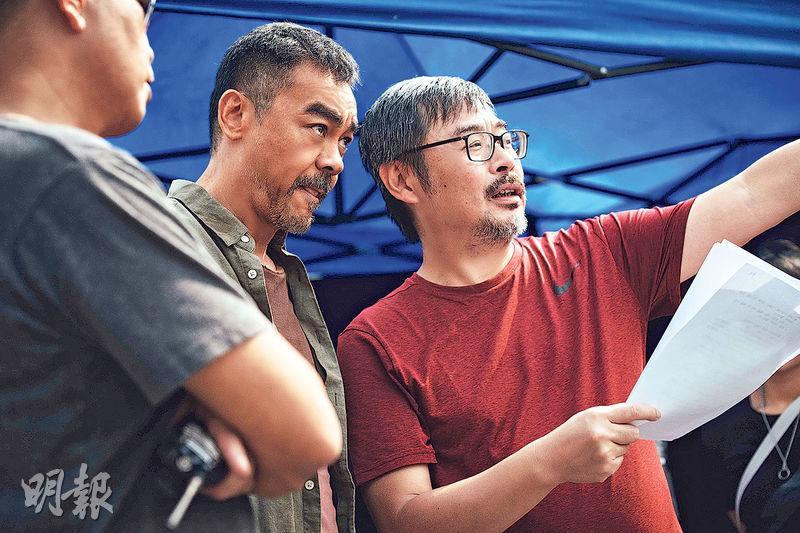 Wai Ka Fai has worked with Sean Lau countless times and says his acting has no bottom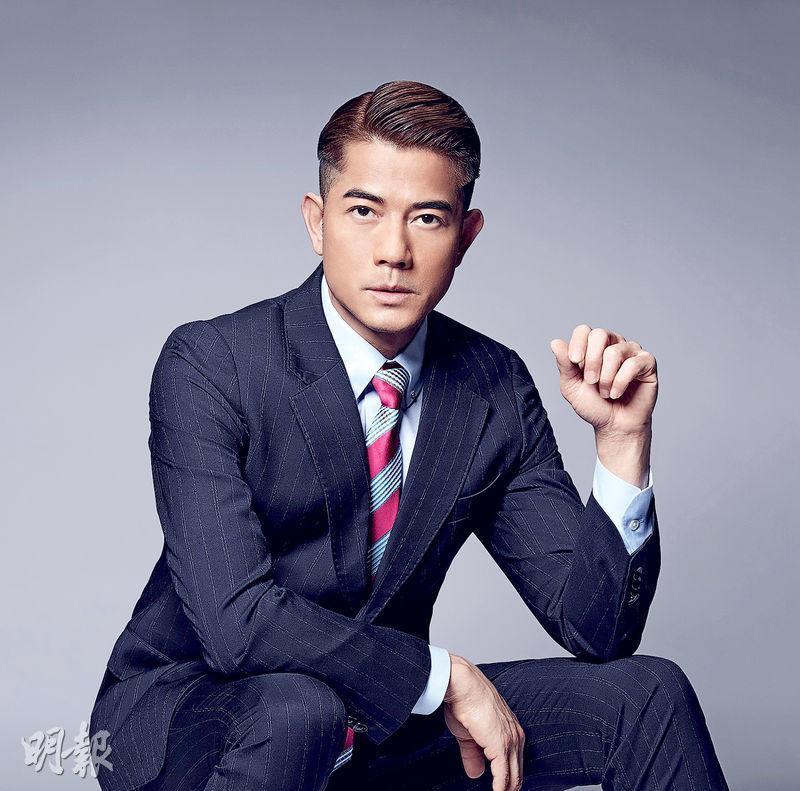 Aaron Kwok would play a lawyer with a sense of justice
courtesy of mingpao.com
With Hong Kong's fifth wave of the pandemic growing more severe, the cinema industry in coordination with preventive measures closed starting January 7th. The livelihood of those in the business has been hugely impacted. The government yesterday announced that starting on April 21st, if the pandemic would show no sign of rebounding and trend downward, social distancing measures would be relaxed and cinemas would have hope to open up again. However with still a month away from the "quarantine lift", changes might take place. Many films that have been halted from releases earlier, including Lunar New Year films TABLE FOR SIX (FAN HEI GUNG SUM) and CHILLI LAUGH STORY (HOP GA LAT), held an optimistic attitude and have not set whether they would be released for Easter. TABLE's lead actress Stephy Tang Lai Yan looked forward to seeing the audience at the movies.
The cinema industry under the fifth wave of the pandemic closed for business for over 3 months in accordance to the social distancing measures from early January to April 20th. Many movies have been affected. The Louis Koo Tin Lok starred G STORM (G FUNG BO) was released on New Year's Eve last year and after six days in release cinemas were forced to close. Mainland film LAKE CHANGJIN 2, the Ron Ng Cheuk Hei starred LOVE IS BLIND, HATE TOO (JI MING 24 SIU SI) and BREAKOUT BROTHERS 2 (TOH YUK HING DAI 2) were unable to be released in January as scheduled. Two Lunar New Year films TABLE FOR SIX and CHILLI LAUGH STORY held it even worse. They were ready for release after a round of promotions, but slipped up right at the gate.
The government yesterday announced hope to relax the gathering restriction mandate. Public entertainment venues like cinemas would open again on April 21st if the pandemic did not rebound, confirmed cases and numbers of deaths continued to decline. After the news was announced, industry insiders took an optimistic approach. With both cinema operation and film production, Mandarin Motion Pictures gave an official response on whether G and BREAKOUT 2 would open again in April, "No comment yet."
Would the two Lunar New Year films TABLE and CHILLI change their strategy and package anew for an Easter release? The marketing departments replied, "Currently we have not received any notification." TABLE's lead actress Tang Lai Yan said, "Even I don't know when the movie will open, it would depend on the film company's arrangement. As an actor, after finishing a movie I of course hope to be able to watch it with the audience at the movies as soon as possible. The film is about family, actually no matter when it opens, no matter when you watch it it would be just as heartwarming." As for LOVE and LAKE's release, Emperor Motion Pictures said, "No comment yet."
Emperor Motion Pictures yesterday announced its 2022 film rundown, including 7 films that would be on the way and 5 big productions that would plan to begin production. Under the pandemic, Emperor Motion Pictures not only did not stop but kept going harder. Its production rate rose instead of falling, 90% of which were domestic productions that ensured film professionals would be able to save their jobs and shine the "Hong Kong film" gold painted label together. With the numerous star studded casts and enormous production heavyweight films, the total investment amount exceeded HK$ 1.5 billion! ONCE UPON A TIME IN HONG KONG (GUM SAU JI)'s stars Tony Leung Chiu Wai, Andy Lau Tak Wa and Charlene Choi Cheuk Yin also unveiled their costume looks.
The 2022 Emperor Motion Pictures would gather the best of the current film industry with variety in its subjects. They would also focus on domestic productions, which included the epic luxury production ONCE UPON A TIME IN HONG KONG (GUM SAU JI). This would also be the first time Leung Chiu Wai, Lau Tak Wa, and Choi Cheuk Yin's costume would be publicized.
The HK$ 350 million production ONCE UPON A TIME IN HONG KONG unveiled its lead costumes for the firs time. Leung Chiu Wai and Lau Tak Wa's big screen reunion would set of dramatic spark. Director Felix Chong Man Keung said, "When I graduated from the film academy, I only learned about film. I didn't know what was 'drama'. Now the 'drama' that I have learned came from them; over the years, we watched each other grow. This time we had the opportunity to work together again, they indeed have matured a lot. I watched two Best Actors decide how to perform a scene, in full control and proper with precision. The skills within which couldn't be measured with money. Those who know how to watch would be pleased thoroughly."
Since the film was able to get Wai Jai and Wa Jai to perform, it naturally had its own unique charm. Director Chong revealed, "They have always been cautious with the screenplay choices, and just as caution with their characters. They would discover the interesting parts within. In addition the film differed from the average film. Despite its crime film packaging it actually is an epic story that is full of tension. They rarely come in contact with this type of genre, naturally they are attracted to it."
Speaking of lead actress Ah Sa, Director Chong praised her for putting in a lot of effort. She would appear in an never been seen breakthrough look. "I really want to thank Ah Sa, we were already very honest when we started talking. I really liked her completely without make up, which gave me a lot of inspiration. After confirming her casting, I made minor changes to the character. In the end I wasn't mistaken at all. Don't be fool by Ah Sa's silliness, after so many years in show business her toughness actually exceeds many industry insiders in order for her to achieve such success. I took this toughness and coolness and put them into her character, and discovered Ah Sa's unique, all new and interesting side!"
In addition many eye catching blockbusters DETECTIVE VS. SLEUTHS (SUN TAM DAI JIN), MAMA'S AFFAIR (AH MA YAU JOR DAI YI GOR), LUI YING OI HUP (INSIDE RESPONSE OUTSIDE COORDINATION), WE ARE FAMILY (CHOOK JO GA YUN), TRIAD 2 (JAT JIK 2) and SUM SIU SIM BEI KAU (LATE NIGHT DODGE BALL) would wait for their releases. The Gu Changwei directed, Ge You and Karry Wang Junkai starred CALL ME CRAZY would also be coming soon!
DETECTIVE VS. SLEUTH would be a Hong Kong suspense thriller crime film. Director Wai Ka Fai and star Sean Lau Ching Wan have been called perfect film industry legendary partners. Director Wai admitted that when he came up with the protagonists "Detective" Lee Chun, Ching Wan was already the first choice. "As everyone knows, Ching Wan is a great actor. Working together again this time, I realize he still has a lot of energy. So I give him another push and he runs even faster. I feel he is a good actor with unfathomable skills; in addition I really like the way we work together. He really trusts me and I also really trust him!"
As for Emperor Motion Pictures' soon to start production major products, they would include the Herman Yau Lai To directed, Jacky Cheung Hok Yau, Nicholas Tse Ting Fung, Cya Liu starred HOI GUAN JIN SIN (CUSTOMS FRONT LINE) with special performance by Francis Ng Chun Yu; the Alan Mak Siu Fai directed, Aaron Kwok Fu Sing, Simon Yam Tat Wa, Raymond Lam Fung, Alex Fong Chung Shun starred NOI MOK (INSIDE INFORMATION0 would also be a major feature in active preparation; the series of sequel films would include director Zhang Yimou's IMPASSE 2, READY OR KNOT 2 (BUT YUT SING FUN 2) and TRIAD 3 (JAT JIK 3), all of which are planning to start production!
The Yau Lai To directed HOI GUAN JIN SIN would star Cheung Hok Yau, Tse Ting Fung, Cya Liu with special performance by Ng Chun Yu. Director Yau said that this would be a very refreshing line up. He brought them together because he was after a fresh feeling. They are all Best Actors and Best Actress, professional and serious. The film would center around the Customs department with an intriguing story. Director Yau explained, "Customs is a key branch in Hong Kong's Disciplined Services, which Hong Kong film rarely made them the 'leads'. This time I want to give the film a new vision, so I chose to shoot a story about the Customs." Ting Fung would serve as an action director for the first time, conceivably he would give his all and design thrilling and intense action scenes!
After PROJECT GUTENBERG (MO SEUNG), Kwok Fu Sing would work with Emperor Motion Pictures again in the Mak Siu Fai directed new film NOI MOK and in direct confrontation with Yam Tat Wa, Lam Fung and Fong Chung Shun. Director Mak said that the negotiation process with the four hunky actors basically went rather smoothly. Director Mak said that he and Sing Sing have not worked together in almost 20 years. He felt that Sing Sing's acting was growing with more maturity and variations, so Sing Sing was an actor he looked forward to working with very much. The screenplay took three years. Director Mak said, "Yam Tat Wa's character would start the entire story. Sing Sing would play a lawyer who is full of sense of justice and very unusual way of thinking. This sense of justice is related to the character background. Lam Fung would play a cop, I hope the character would be a little more mature. He would ditch his handsome packaging, which Lam Fung understood as soon as he heard as he let the team do whatever it wanted with his looks! Fong Chung Shun this time would play a bullied character, drastically different from his normally masculine image. The interaction of the four actors would certainly set off sparks." As for actresses, Kathy Yuen (Tong Yee), Niki Chow Lai Kei, Gladys Li Ching Kwan would participate. The film originally was slated to start production after the Spring Festival, but due to the pandemic it was slightly delayed. Director Mak and the entire cast hoped to start work as soon as possible and provide industry workers with even more job opportunities. The film company in order to ensure the safety of everyone on the team would conduct a rapid test before work everyday, without any regard for the rise in production cost that would cause. They hoped that the film would begin production in early May.