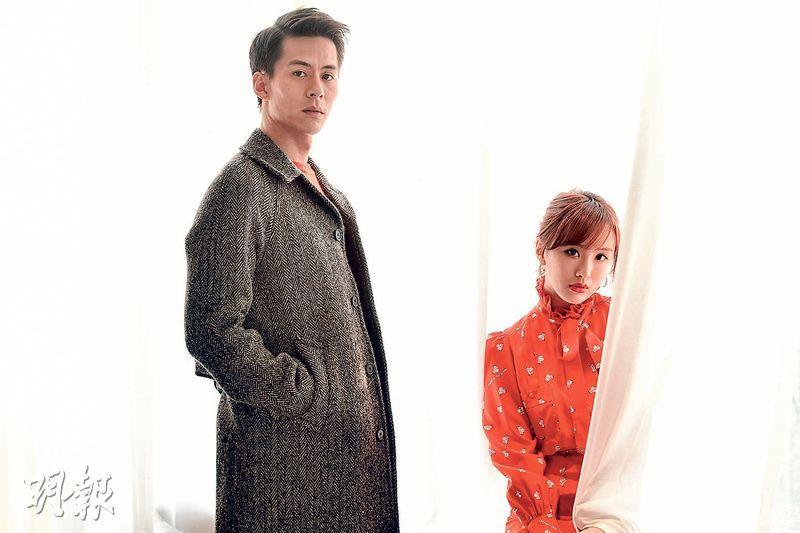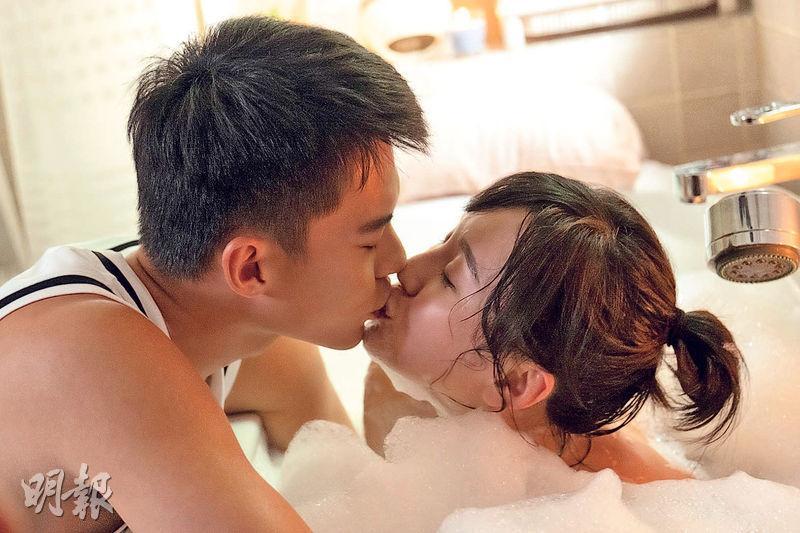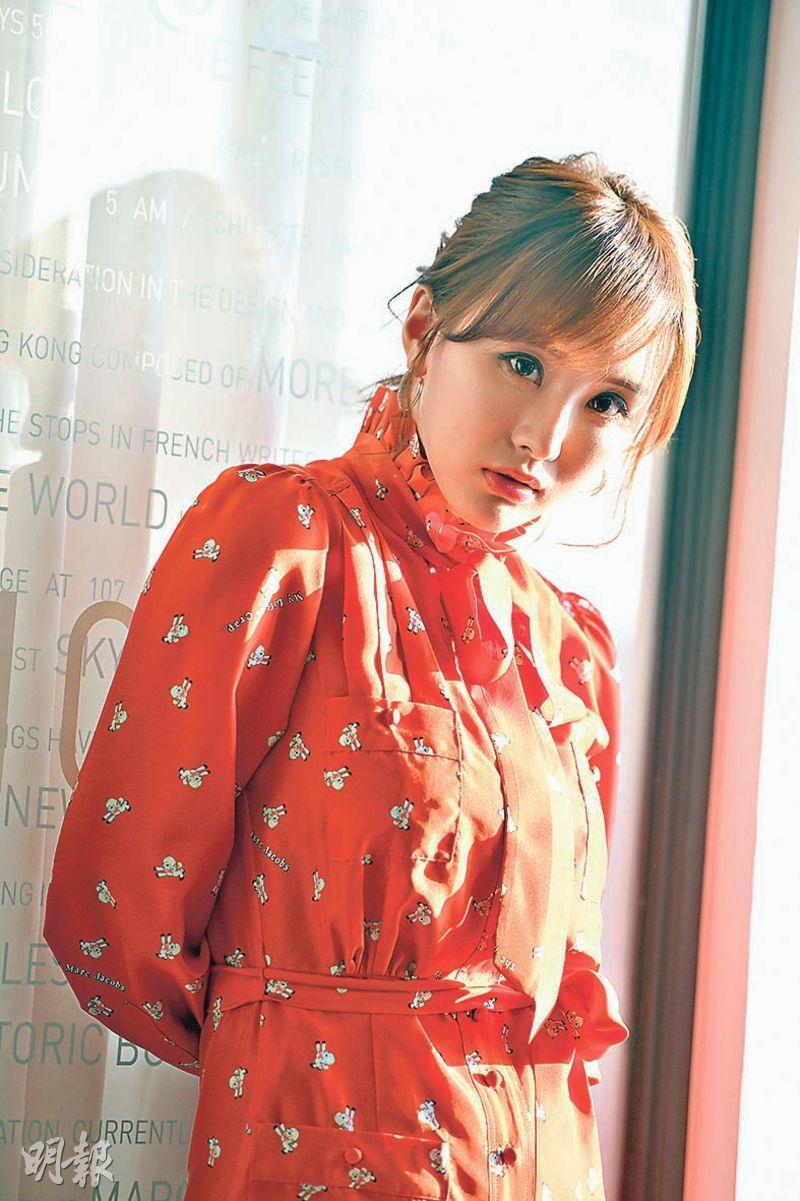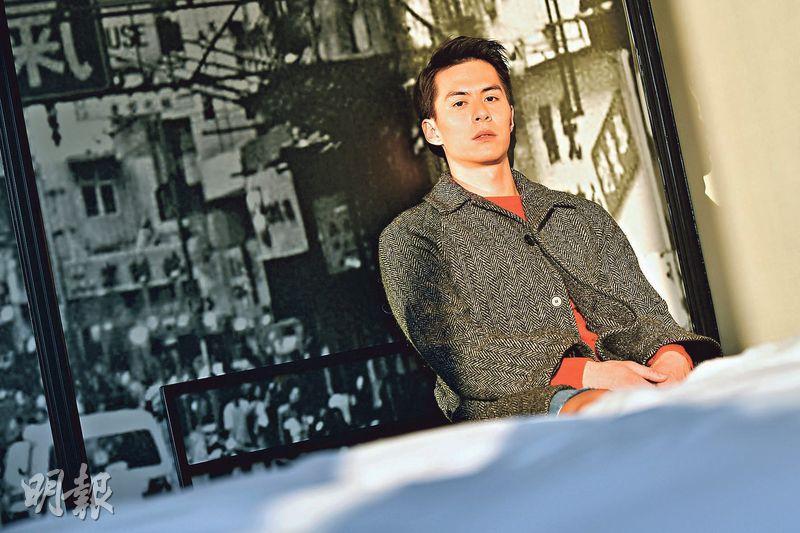 courtesy of mingpao.com
DaDa Chan Jing and the new generation god Kevin Chu Kam Yin worked together for the first time. In the new film THE SECRET DIARY OF A MOM-TO-BE (BABY FOOK SAU GEI) they played new parents. With 9 years in the business DaDa as the Hong Kong Film Award Best Supporting Actress teamed with the less experienced Chu Jai showed her elder presence. Yet in terms of actual age, DaDa was two months younger than Chu Jai. DaDa enviously said, "Chu Jai is 31 but still is kept very young like he is 24. I want to think of ways to freeze my age!" With a baby face Chu Jai was in pursuit of masculinity. "Girls with guys of the same age indeed would be more mature. I am working vrey hard to follow DaDa's maturity progress."
DaDa in the film played a career woman, with the love of her husband Chu Jai she had absolute control over her life. She said that after finishing the film she was not able to leave the role, as she constantly wanted to take care and advise Chu Jai. Chu Jai stated that he did not only played a protected animal, at work he and DaDa took care of each other. He said, "I know she want to lose weight, she can't eat a lot. I gave her crackers to keep her full and cheer her on."
They described the production as fun but tough. The film was completed in a short time. Playing parents were the most memorable. Chu Jai felt that the "panic" response was challenging. "In the scene I was being tricked, my wife pretended her water broke and had to give birth. I had to perform a series of panic expressions." DaDa said that acting while holding a 5 month old baby was very stressful. "The baby was very small, I was very afraid that I would hurt him while carrying him and make her uncomfortable. This scene gave me a Mama feeling, imagining how I would feel when I have my own baby. I would be scared at every single moment."
DaDa and Chu Jai felt that the film was a good opportunity of practicing being parents. DaDa said, "In real life there is no parent training class. Making the movie is like a rehearsal. I discovered that being a parent is very noble, not easy at all." Chu Jai said that at the current stage he was in full career mode, parenthood to him was too early to even speak of.
DaDa however kept an open mind. She would not resist getting married and having a child at any time. She said, "I am 30, I am not a kid, I am mature enough, I have a sense of responsibility to take care of others. As long as I have suitable someone I would think in this direction. If I haven't found anyone I would spend a few more years on screen. Now Hong Kong film's space is getting smaller and smaller, I would cherish any opportunity. When I see Chu Jai I would remember when I first started in the business, with that passion and struggle."
DaDa humbly said that she did not have as much experience as Chu Jai, this time
THE SECRET DIARY OF A MOM-TO-BE will open on Valentine's Day. They expected to spend February 14th promoting. They did not have any suitor invitation.
DaDa admitted that in real life she was romantic. She arranged for a candle lit dinner with her boyfriend just like in the movies. She recalled, "I lit over 100 candles on the roof and asked him to fix the antenna on the roof. When he saw he was very moved." Chu Jai loved to pay attention to details. He once gave a blow dryer to his girlfriend. "She could use it everyday, when she did she would think of me."
Hong Kong remained in a tense situation and ran into the novel corona virus outbreak. Would they worry about the box office? Chu Jai felt that the box office was beyond his control. He did his best as an actor and hoped that the new film would bring the audience a moment of relief. His small goal in 2020 was to make those around him happy, including the audience. DaDa lamented that a lot of social problems were beyond her control. She only wanted to bring positive energy with this film and give everyone room to breathe. She said, "Everyone can relax a little and change the angle to start anew!"
DaDa in the New Year would look forward to new development in love. She admitted, "I haven't (dated) in awhile, even work has been hindered. Without love, how can I make romantic film?" Chu Jai said, "Men the opportunity is here!" DaDa stated what she was looking for in a man, "kind and put family first. Then it would be about feeling and fate." Each Lunar New Year she would buy peach blossom to promote her luck with people. she said, "This circle is very small, very hard to find someone. I want to find someone outside the industry. I would learn to play golf, cook, meet different people."