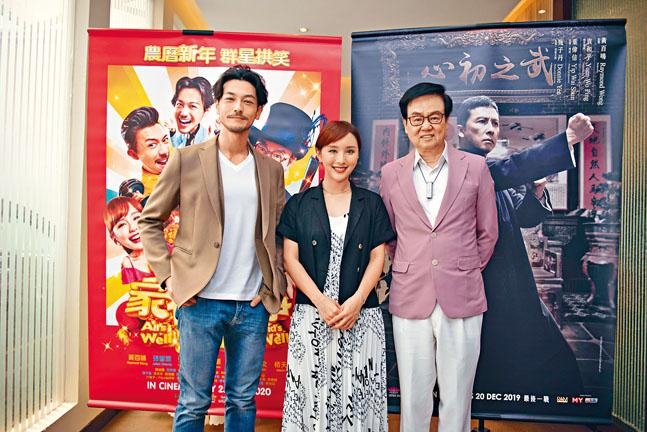 courtesy of singtao.com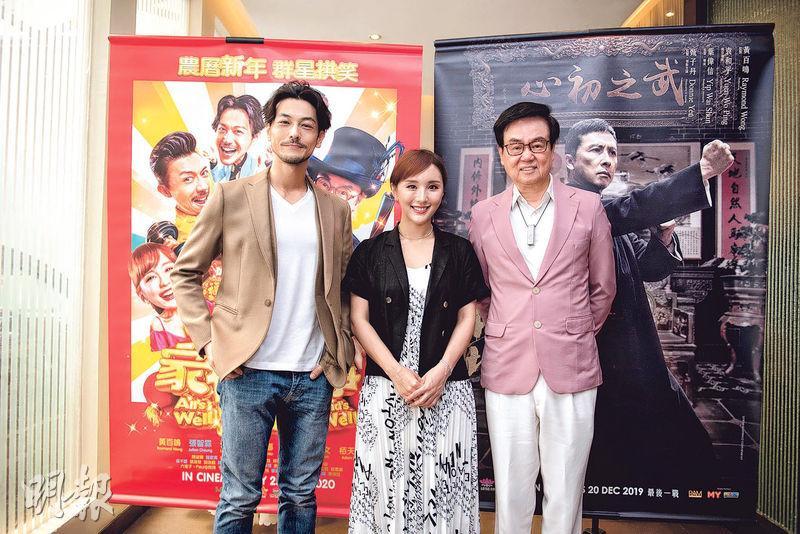 courtesy of mingpao.com
IP MAN 4 THE FINALE and ALL'S WELL ENDS WELL 2020 in Malaysia passed the 37 million RM Chinese language box office record and 6.2million RM respectively. ALL'S WELL ENDS WELL 2020 producer and star Raymond Wong Pak Ming in order to fulfill his promise yesterday attended the film's appreciation banquet with Dada Chan Jing and Adam Pak Tin Nam as they celebrated with the cinema representatives and workers there.
At the banquet, when the host asked why the trio still chose to come amid the tension of the outbreak, producer Wong Pak Ming said that this time was to keep their promise. Actually in mid December last year when he promoted IP MAN 4 THE FINALE in Malaysia he already promised to celebrate in Malaysia if it broke the box office record there. Now that the film has performed so well, he truly had to personally thank everyone for their support! Actually Wong Pak Ming and the organizers have already discussed this trip many times. Everyone was worried about the novel coronavirus outbreak. In the end the event was scaled down. Since he has already promised to attend audience appreciation there, Wong Pak Ming believed that as long as properly precautions were taken they should have no problem.
The fact was that no one knew how long the outbreak would last, but life still had to go on. During this period everyone should cautiously prevent the outbreak and live normally. Otherwise problems would very easily arise.
Chan Jing and Pak Tin Nam made their first appearance in Malaysia. Chan Jing even said that she only had eyes for the durian there. "Yesterday I tried the Musang King durian and thought it was very delicious. I hope to have a chance to bring my family to visit!" Although Pak Tin Nam has been to Malaysia before, he has not publicly come in contact with the Malaysian audience. "This time I am very happy to be able to come to Malaysia and meet with the media friends and audience, thank you very much everyone for your support!" When asked about their work, they both stated that due to the outbreak their jobs have been canceled and postponed. Despite all that, everyone's health would b the most important.
As the banquet neared its end, Wong Pak Ming, Chan Jing and Pak Tin Nam took part in an ice breaking and toast ceremony. In the end they also took place in the lucky drawing.