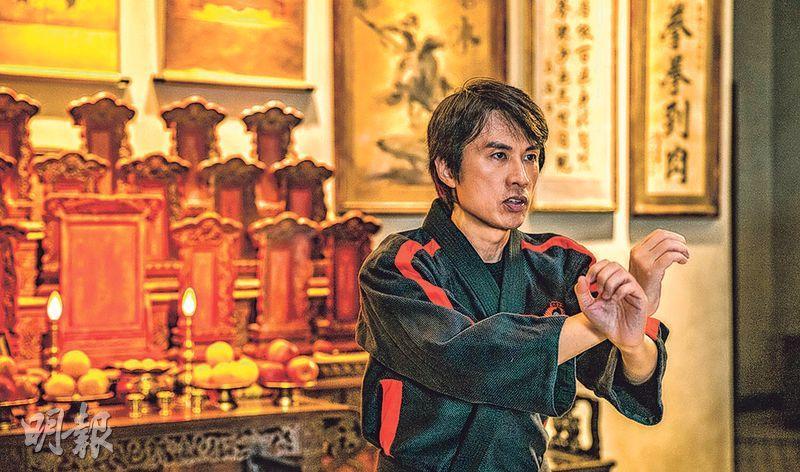 courtesy of mingpao.com
As the novel coronavirus outbreak continued, two days ago the Food and Health Bureau Secretary Sophia Chan Siu Chee called for cinemas, karaoke boxes, tutor centers, hobby committees and clubs and other venues for mass gathering to temporarily close to reduce the risk of person to person transmission. The Hong Kong Theaters Association said that due to how sudden the matter has been, theater owners have not sat down and met. The current environment would not be suitable for everyone to gather and meet anyway. As for whether cinemas will temporary close, they would have a lot of factors and legal contracts to consider -- for example whether film companies and shopping centers would agree. They would not stop when they want to.
Broadway Circuit for now has no intention to temporary close, but after the alternative row ticket sale, disinfecting the theaters after each showing, canceling some early and extended shows earlier, yesterday it put even stricter outbreak prevention process including requiring all viewers to wear masks and temperature checks. Anyone with a temperature higher than the limit or without mask would be turned away and their tickets would be refunded.
Due to the outbreak, two days ago (February 10th) the single day highest grossing film was BIRDS OF PREY AND THE FANTABULOUS EMANCIPATION OF ONE HARLEY QUINN with HK$ 660,000. In second was ALL'S WELL ENDS WELL 2020 (GA YAU HEI SI 2020) with only HK$ 80,000. Dayo Wong Tze Wah's THE GRAND GRANDMASTER (MUK DOI JUNG SI)'s single day box office plummeted from over HK$ 2 million daily during the Lunar New Year holiday when the outbreak was not as severe, to the end of the holiday when it drastically declined to several hundred daily. Two days ago it fell from six to five figures with only HK$ 70,000. As for February 10th its cumulative box office was HK$ 29 million. According to the Hong Kong Box Office Co. Ltd., between the Lunar New Year's Even to the Lunar third the total box office was HK$ 43 million, almost HK$ 20 million less than HK$ 61.28 million during the same period last year. The decline was over 30%.
However, the DaDa Chan Jing starred THE SECRET DIARY OF A MOM -TO-BE (BABY FOOK SAU GEI) would be released as scheduled on February 13rd (Sunday) without any fear of the outbreak. The Tai Bo and Ben Yuen Fu Wa starred SUK SUK also decided against postponing and would be released on March 12th.