courtesy of on.cc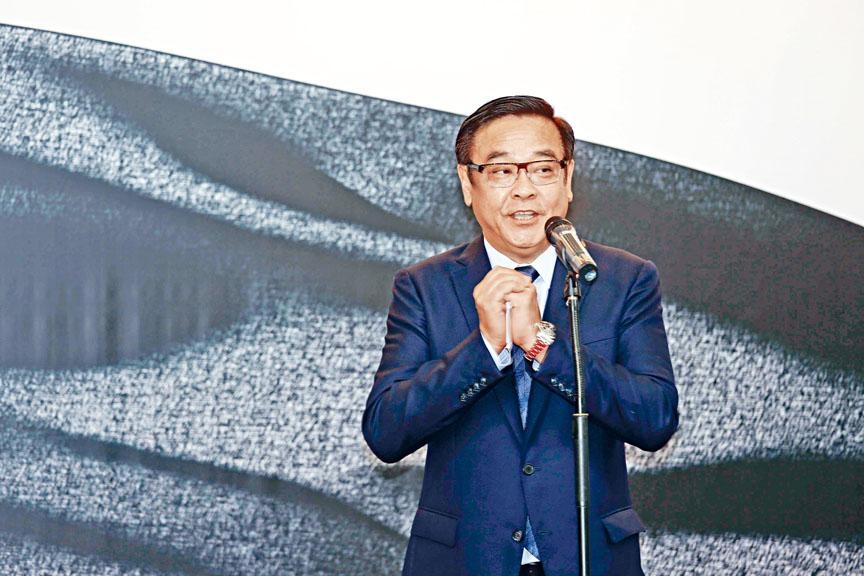 Derek Yee hopes that the award presentations will be able to take place in early May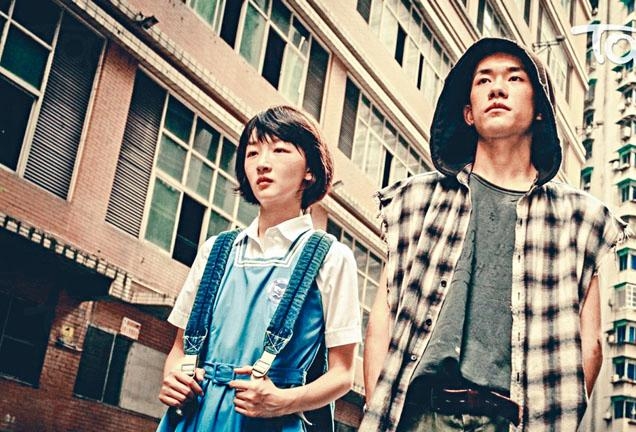 BETTER DAYS' Zhou Dongyu and Jackson Yee garner attention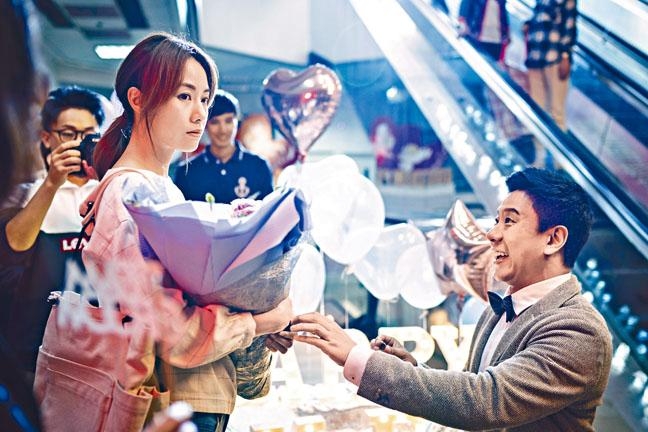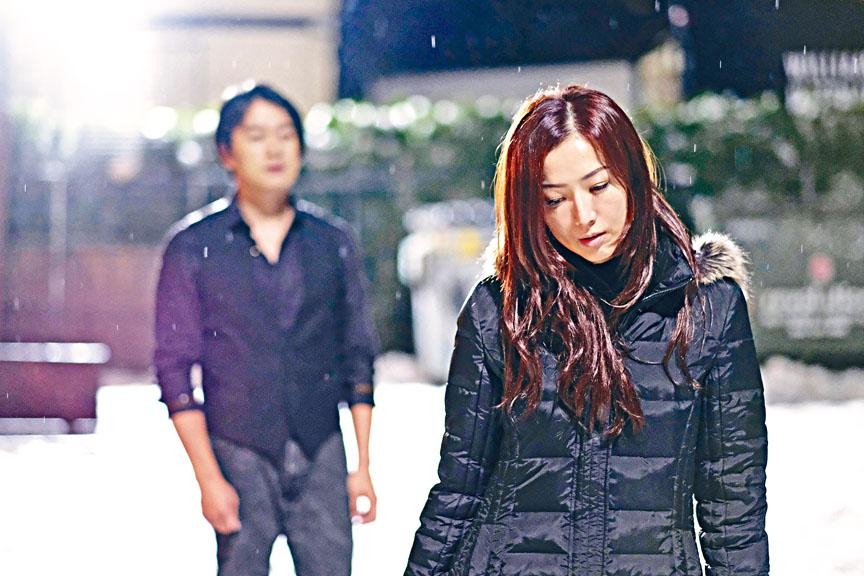 MY PRINCE EDWARD's Chu Pak Hong and Stephy Tang have lead acting nominations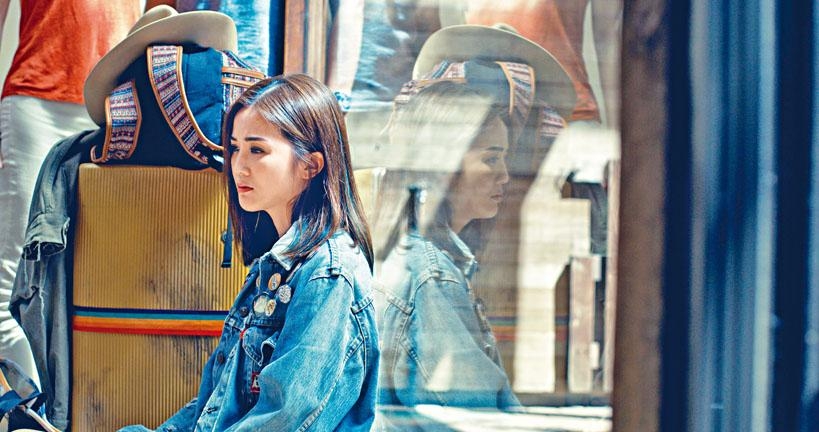 FATAL VISIT's Charlene Choi competes for Best Supporting Actress as the favorite
courtesy of singtao.com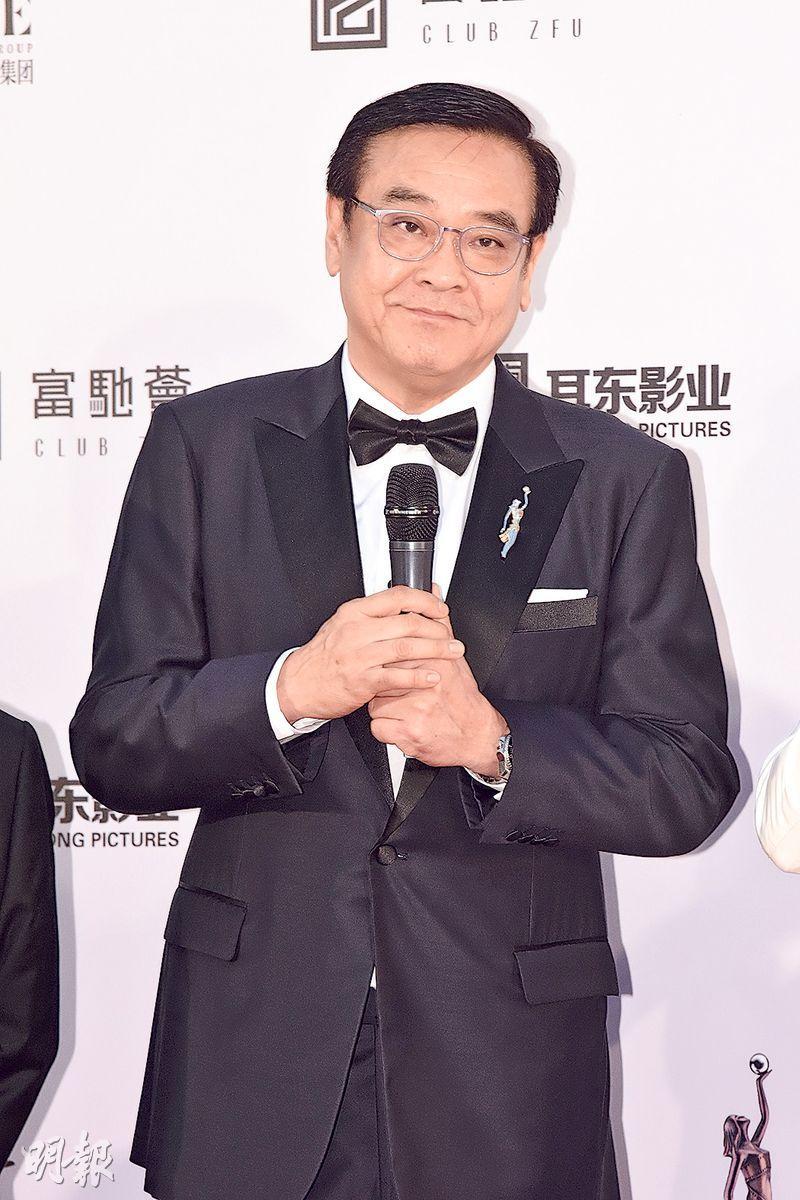 Derek Yee describes that this year's Hong Kong Film Awards as facing unprecedented difficulty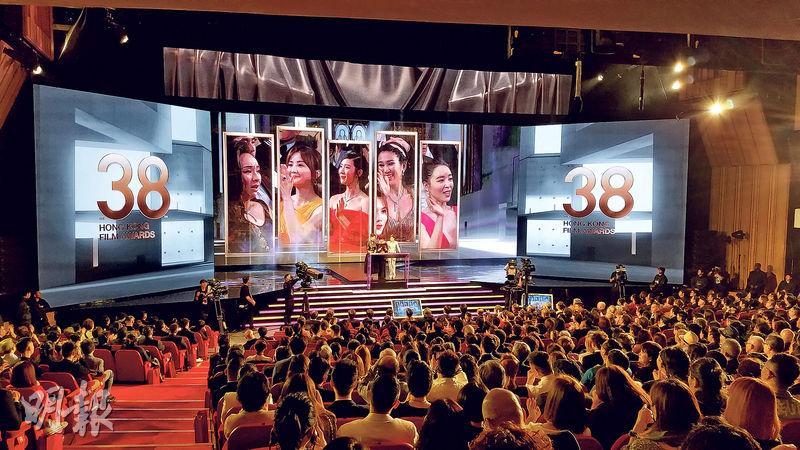 Hong Kong Film Awards cancels its actual award show for the first time in 39 years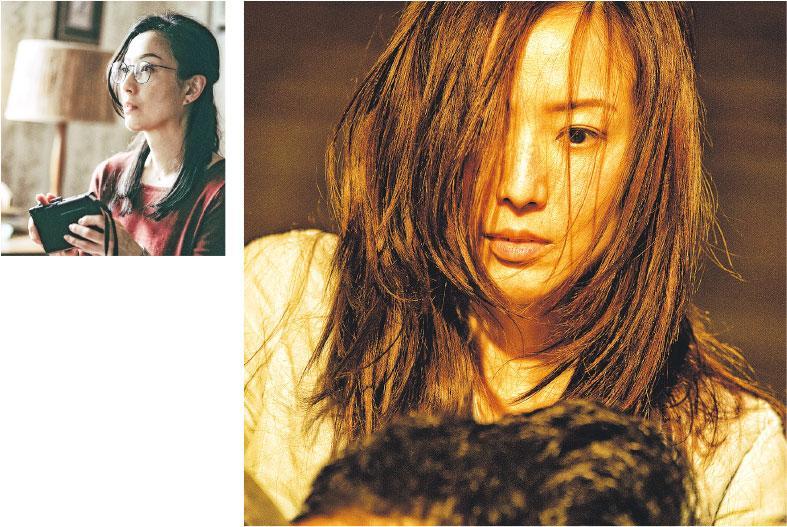 Sammi Cheng is nominated for Best Actress with both FAGARA and FATAL VISIT, would they improve her chances or split her votes?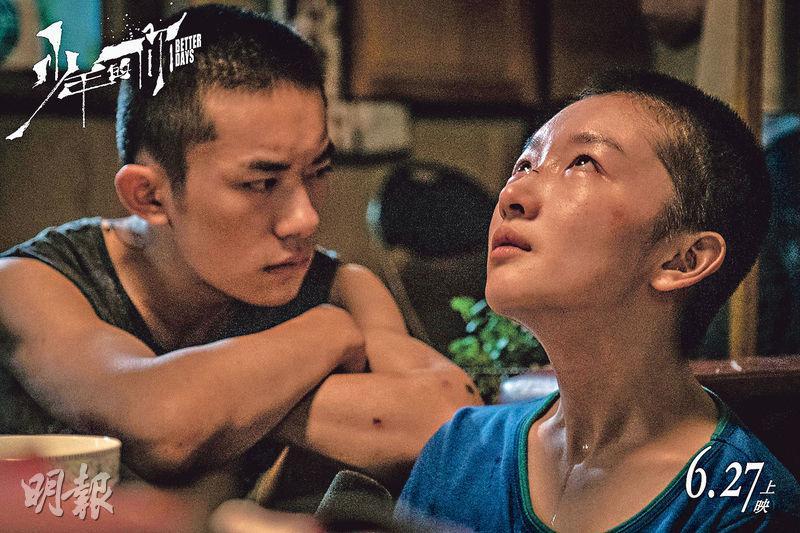 BETTER DAYS leads with 12 nominations as leads Jackson Yee and Zhou Dongyu both receive nominations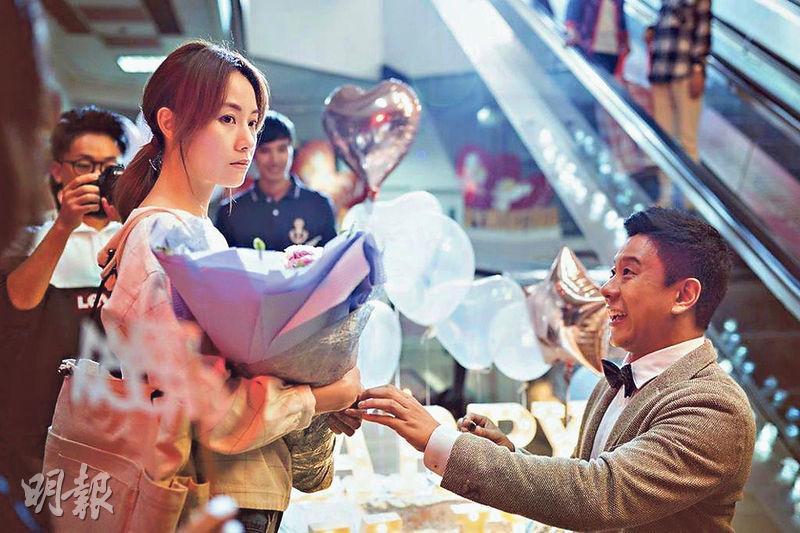 MY PRINCE EDWARDS nets Stephy Tang a Best Actress and a Best Film Song nomination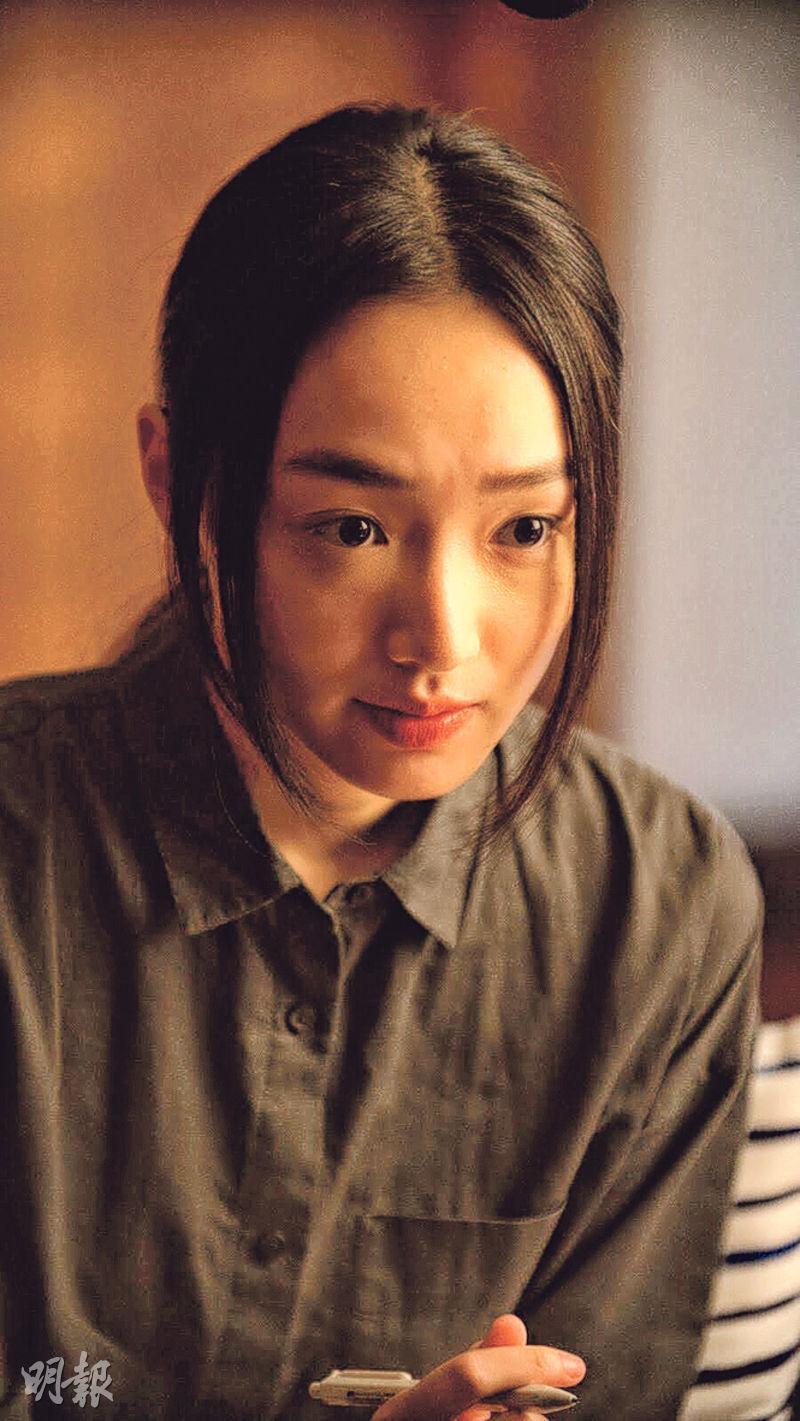 BEYOND MY DREAM's Cecilia Choi is nominated for Best Actress again after wining the Hong Kong Film Critic Society Award

I'M LOVIN' IT's Aaron Kwok, A WITNESS OUT OF THE BLUE's Louis Koo and SUK SUK's Tai Bo vie for Best Actor
courtesy of mingpao.com
The 39th Hong Kong Film Awards yesterday announced its nominations, but due to the continuing spread of the novel coronavirus outbreak, the Hong Kong Film Award board of directors after days of meeting has decided to cancel the live nomination announcement at the Cultural Center and released the nomination over email instead. The Hong Kong Film Awards president Derek Yee Tung Sing yesterday spoke with the media over a phone conference. Because the outbreak situation remained uncertain, the originally scheduled April 19th actual award presented would not take place this year at the Cultural Center on a stage in front of an audience. It became the first time in 39 years that the Hong Kong Film Awards presentation would be canceled due to an outbreak. The event hoped to present the award to the winners and was considering a pre-recorded format, or the Hong Kong Film Critic Society Award's first announcing the winners then presenting the award format.
Yee Tung Sing said that the novel coronavirus has shown no sign of subsiding and the Hong Kong Film Award would have to take place at the end of April, but from set building to the live award presentation, over 400 people would be involved. For an earlier meeting they could not purchase any medical mask and everyone was already taking risks. Thus last week the board of directors decided to first stop the existing award presentation format.
At the same time voter screening also ran into problems. The Hong Kong Film Awards' first round voting could be done via mail. After the nominations came out the second round voting would immediately begun and require nominated film screenings. However they ran into problems because in the past screenings would be held for industry insiders at the Film Archives and the Louis Koo Theater, however now both have closed. Thus they would have to discuss with all film companies to see if they would provide videos to voters or use technology to watch the film online with passwords. He believed that the "award show" would be able to take place in early May.
Yee Tung Sing explained that even if the award show took place at the Cultural Center or switched to the Kowloon Bay International Exhibition center, the event had no way to control the environmental condition. Due to ViuTV (broadcast) and other sponsors, they considered taping the event. However overseas actors were nominated, thus this week this week he would again meet with creative, production committees and producers before announcing the new award show format.
If the format would be taped, would the awards first reach the winners' hands or be presented in person? Yee Tung Sing replied, "This is a very detailed question. We of course hope to remain confidential, but it would be very difficult. When we tape we have to let the winner know, we also have to consider the nominees' willingness. In addition the venue may also run into difficulties. We also have to come up with ways to reduce participating workers as we don't want too many people to gather. Thus we have to keep meeting to handle such matter."
Was handing this matter a big challenge for him? Yee Tung Sing said that the SARS year probably was Joe Cheung Tung Cho's responsibility. At the time it went on as scheduled. He said, "The problem I face is too many people at the planning, we have to have countless meetings but they would be very hard to get done. I hope to have 10 more days for meetings before coming up with a proposal."
This year's nominations included Mainland actors Zhou Dongyu and Jackson Yee (BETTER DAYS). Even if they won they might not be able to accept the award in person. He said, "This problem might happen, now we are coming up with ideas. The results of the second round voting would not be available until April 3rd to 5th at the earliest. Actually we still have some time. Even if we have to tape the recording would not begun until early April. So for now I can't express what the proposal would be like."
Would the award show be postponed again? Yee Tung Sing said that in principle next year would be the 40th anniversary of the Hong Kong Film Award. Thus he did not want to postpone to as late as September or October. The voting would take place as soon as possible, the awards would be presented as usual. They would only see in which format would the presentations take place in order to avoid hindering next year's planning. They would try to make it happen in early May.
In past years the Hong Kong Film Award theme would be concerned with the community, would this year still have some operation like purchasing medical masks for the people? Yee Tung Sing admitted that the Hong Kong Film Awards has done the "Walk with the Hong Kong Film awards" segment, but the problem they faced was people who did not want to participate in forming a team. Even shooting outsides would lead to being infected. "I have mentioned it, and everyone could understand. The Hong Kong Film Award budget did not have a lot of money. I couldn't get enough for my own meeting, how could I buy medical masks for people. We would be better of considering whether we could achieve anything within our abilities!"
Now that the earlier prepared projects had to be canceled, would they cause any loss? Yee Tung Sing revealed that only a few. When the planning began the money spent would not affect too much. Since they halted immediately, they were able to accept the loss that would otherwise be enormous if dragged on further.
If the outbreak would remain out of control and severe enough to make recording impossible would they have any other plan? Yee Tung Sing said, "We also have thought about the most troublesome case, but of course we don't want anything like this to happen. We would stick to our principles. This is an industry award. This year our voter numbers reached 1,475 people, with 80 more voters. The voting rate was a little lower. Last year's was 66.44%, this year's was 60.63%. However this number wouldn't be considered low. As an industry award, after the voting is completed awards should be presented to the winners. No matter what, this encouragement to them have to be presented." The annual Hong Kong Film Award program would still be published this year, mainly no one wanted any interruption and would like to leave some written contribution. Main special awards like the Lifetime Achievement award and the Professional Spirit award would be produced under safe conditions.
Speaking of the current ice age for the film industry, would they meet with the industry to see how they would help the industry? Yee Tung Sing said that he knew that the Federation of Hong Kong Film Workers has begun to discuss with various major affiliated organizations. He also heard that they would meet with related governmental departments, but he did not dare to confirm. Thus it would be best to consult the Federation because the Hong Kong Film Awards did not follow up in this area.
The 39th Hong Kong Film Awards yesterday announced its nominations. This year 17 Hong Kong films and 3 Asian Chinese language films would compete for 19 awards. Among them the Derek Tsang Kwok Cheung directed, Jackson Yee and Zhou Dongyu starred, school violence themed BETTER DAYS (SIU NIN DIK NEI) received 12 nominations. They included Best Film, Best Director, Best Actor and Best Actress as the film became the most nominated film. Tsang Kwok Cheung earlier with the film won the Hong Kong Film Critic Society Best Film and Best Director awards. Zhou Dongyu also won the Macau International Movie Festival Best Actress. This time Tsang Kwok Cheung and Zhou Dongyu's chances would be greatly increased.
The Tsang Kwok Cheung directed film BETTER DAYS received 12 nominations, including Best Film, Best Director, Best Actor, Best Actress. The team responded. "This time the film received many nominations, which are encouragement for the cast and crew of BETTER DAYS. Thank you everyone for your recognition." Tsang Kwok Cheung's wife Venus Wong Man Yik after receiving this good news also made a video to congratulate the team. In the video she tearfully said, "I am very happy." She also said that she believed that recently everyone needed a lot of energy to face life. Because of these challenges she felt extra grateful for any joy!
The Aaron Kwok Fu Sing starred social subject film I'M LIVIN' IT (MAK LO YUN) has had great word of mouth long ago. This year with 10 nominations it was among the top three most nominated film. Sing Sing let go of his handsome appearance to play a down on his luck financial elite convincingly. In the film he connected with two Best Supporting Actor nominees Cheung Tat Ming and Alex Man Chi Leung, the former was persuasive as a homeless person. Later in the film they with their excellent acting brought the film to its climax. Both would be favorites. Fellow Best Actor Louis Koo Tin Lok with the crime film A WITNESS OUT OF THE BLUE (FAN JUI YIN CHEUNG) was nominated for Best Actor but had less likelihood to win. As for MY PRINCE EDWARD (GUM DOH) nominee, rookie Chu Pak Hong and BETTER DAYS' well praised Jackson Yee would be dark horse choices.
Kwok Fu Sing treated being nominated for Best Actor again normally. "I am very happy to learn that I'M LOVIN' IT has 10 nominations, for the team it is certainly great encouragement. Everyone put their hearts into making a movie that cares about the community, which isn't easy. This time the 10 nominations prove that everyone's hard work isn't wasted." He said that right now he wished for peace in the world the most.
Again nominated for Best Actor, Koo Tin Lok replied, "I feel normal, I am already very happy just to be nominated. I wish for good health for everyone." Also nominated for Best Supporting Actor again, Philip Keung Ho Man was at a Penang hospital for a routine physical examination. He happily said, "I am really very surprise to receive this surprise! This year I haven't thought about being nominated, because this year I didn't make too many movies. I originally already plan to stay home and watch the awards. I didn't expect everyone to like this character of mine. I really want to thank all the friends who like A WITNESS OUT OF THE BLUE, director Fung Chih Chiang. Each time he custom made a role for me it has been a pleasant surprise. Thank you boss Koo Tin Lok, all the actors and co-stars in the film, and thank you Hong Kong Film Awards."
Sammi Cheng Sau with her film FAGARA (FA JIU JI MEI) was nominated for Best Actress. In addition Sammi was also nominated with FATAL VISIT (SING HOR SAI MAU SAK ONG). Sammi was already nominated for a sixth time. This time with two Best Actress nominations for two films, she originally would have a better chance. However perhaps her votes would be divided. In addition with Zhou Dongyu who became Best Actress as soon as she arrived at the scene, the competition would be fierce. From the First Feature Film Initiation project, the Stephy Tang Lai Yun starred MY PRINCE EDWARD (GUM DOH) and the low budget BEYOND THE DREAM (WAN OI) starred Cecilia Choi Sze Wan both have online support.
In addition, Charlene Choi Cheuk Yin with FATAL VISIT was nominated for Best Supporting Actress. Currently working overseas, Ah Sa said, "I am grateful! I am very happy to be able to run into a great director, two great co-stars and a great team. I also congratulate Sammi for her Best Actress nomination. I am very happy, I wish everyone good health."
THE 39TH HONG KONG FILM AWARDS NOMINATIONS
BEST FILM
BETTER DAYS
SUK SUK
FAGARA
I'M LIVIN' IT
THE NEW KING OF COMEDY
BEST DIRECTOR
Derek Kwok-cheung Tsang (BETTER DAYS)
Kiwi Chow (BEYOND THE DREAM)
Ray Yeung (SUK SUK)
Heiward Mak (FAGARA)
Yip Wai Shun (IP MAN 4 THE FINALE)
BEST SCREENPLAY
Lam Wing Sum, Li Yuan, Xu Yimeng (BETTER DAYS)
Felix Tsang, Kiwi Chow (BEYOND THE DREAM)
Ray Yeung (SUK SUK)
Heiward Mak (FAGARA)
Norris Wong Yee Lam (MY PRINCE EDWARD)
BEST ACTOR
Jackson Yee (BETTER DAYS)
Louis Koo (A WITNESS OUT OF THE BLUE)
Tai Bo (SUK SUK)
Chu Pak Hong (MY PRINCE EDWARD)
Aaron Kwok (I'M LIVIN' IT)
BEST ACTRESS
Zhou Dongyu (BETTER DAYS)
Cecilia Choi (BEYOND THE DREAM)
Sammi Cheng (FAGARA)
Stephy Tang (MY PRINCE EDWARD)
Sammi Cheng (FATAL VISIT)
BEST SUPPORTING ACTOR
Philip Keung (A WITNESS OUT OF THE BLUE)
Lo Chun Yip (SUK SUK)
Cheung Tat Ming (I'M LIVIN' IT)
Alex Man (I'M LIVIN' IT)
Zhang Qi (THE NEW KING OF COMEDY)
BEST SUPPORTING ACTRESS
Patra Au Ka Man (SUK SUK)
Megan Lai (FAGARA)
Paw Hee Ching (MY PRINCE EDWARD)
Cya Liu (I'M LIVIN' IT)
Charlene Choi (FATAL VISIT)
BEST NEW PERFORMER
Jackson Yee (BETTER DAYS)
Lau Chun Him (BEYOND THE DREAM)
Patra Au Ka Man (SUK SUK)
E Jingwen (THE NEW KING OF COMEDY)
Vanda Margraf (IP MAN 4 THE FINALE)
BEST CINEMATOGRAPHY
Yu Jing Pin (BETTER DAYS)
Szeto Yat Lui (BEYOND THE DREAM)
Tse Chung To Kenny (A WITNESS OUT OF THE BLUE)
S.K. Yip (FAGARA)
Cheng Siu Keung (IP MAN 4 THE FINALE)
BEST FILM EDITING
Zhang Yibo (BETTER DAYS)
Law Wing Cheong, Kelvin Chau (A WITNESS OUT OF THE BLUE)
William Chang Suk Ping, Nose Chan Chui Hing (SUK SUK)
William Chang Suk Ping, Peter Chung (MY PRINCE EDWARD)
Cheung Ka Fai (IP MAN 4 THE FINALE)
BEST ART DIRECTION
Liang Honghu (BETTER DAYS)
Chet Chan (A WITNESS OUT OF THE BLUE)
Cheung Siu Hong (FAGARA)
Man Lim Chung, Li Kwok Lam Billy (I'M LIVIN' IT)
Mak Kwok Keung (IP MAN 4 THE FINALE)
BEST COSTUME AND MAKE UP DESIGN
Dora Ng (Better Days)
Albert Poon Yick Sum (Suk Suk)
Cheung Siu Hong (Fagara)
Man Lim Chung, Chan Po Yan Polly (I'm Livin' It)
Lee Pik Kwan (Ip Man 4 The Finale)
BEST ACTION CHOREOGRAPHY
Jack Wong (A WITNESS OUT OF THE BLUE)
Chin Ka Lok, Ka Lok Stunt Team, Wong Wai Fai, Tang Sui Wa, Thomson Ng (LINE WALKER 2)
Stephen Tung (DOUBLE WORLD)
Hon Ping, Gobi Ng (THE WHITE STORM 2 DRUG LORDS)
Yuen Wo Ping (IP MAN 4 THE FINALE)
BEST ORIGINAL FILM SCORE
Varqa Buehrer (BETTER DAYS)
Yusuke Hatano (FAGARA)
Eman Lam (MY PRINCE EDWARD)
Peter Kam (I'M LIVIN' IT)
Kenji Kawai (IP MAN 4 THE FINALE)
BEST ORIGINAL FILM SONG
FLY (BETTER DAYS)
Composer:Ellen Joyce Loo
Lyricist:Ellen Joyce Loo, Wu Qing Feng
Vocal Artist:Yoyo Sham
SAY IT PROPERLY (FAGARA)
Composer, Lyricist:Tonyi Ng
Vocal Artist:Sammi Cheng
MY PRINCE EDWARD (MY PRINCE EDWARD)
Composer:Eman Lam
Lyricist:Norris Wong Yee Lam
Vocal Artist:Stephy Tang
BROTHERHOOD (THE WHITE STORM 2 DRUG LORDS)
Composer:Jacky Cai
Lyricist:Andy Lau
Vocal Artist:Andy Lau, Louis Koo
GRAY STARDUST (I'M LIVIN' IT)
Composer:Peter Kam
Lyricist:Siu May
Vocal Artist:Aaron Kwok
BEST SOUND DESIGN
Victor Ray Ennis (THE CAPTAIN)
Tu Duu-Chih, Wu Shu-Yao (BEYOND THE DREAM)
Tu Duu-Chih, Chiang Yi Chen (FAGARA)
Nip Kei Wing, Ip Siu Kei (THE WHITE STORM 2 DRUG LORDS)
Lee Yiu Keung George, Yiu Chun Hin (IP MAN 4 THE FINALE)
BEST VISUAL EFFECTS
Ellen Poon (THE CAPTAIN)
Tam Kai Kwan, Ng Ka Lung, Chung Kar Hau, Yeung Hey Chiu (LINE WALKER 2)
Eric Xu, Allen Wei, Li Shuai (DOUBLE WORLD)
Victor Wong (THE BRAVEST)
Yee Kwok Leung, Ma Siu Fu, Leung Wai Man, Ho Man Lok (THE WHITE STORM 2 DRUG LORDS)
BEST NEW DIRECTOR
Jazz Boon (LINE WALKER 2)
Norris Wong Yee Lam (MY PRINCE EDWARD)
Wong Hing Fan (I'M LIVIN' IT)
Leung Kwok Pun Nick (LION ROCK)
Cheuk Cheung (BAMBOO THEATRE)
BEST ASIAN CHINESE LANGUAGE FILM
AN ELEPHANT SITTING STILL
DETENTION
SHADOW