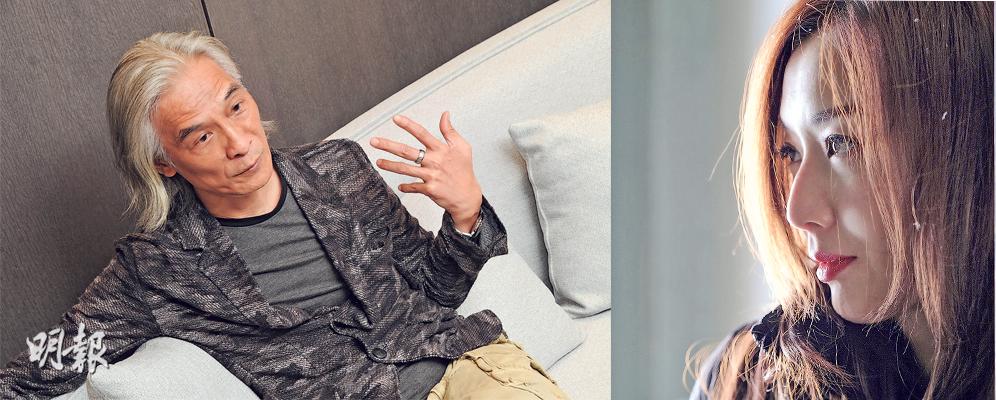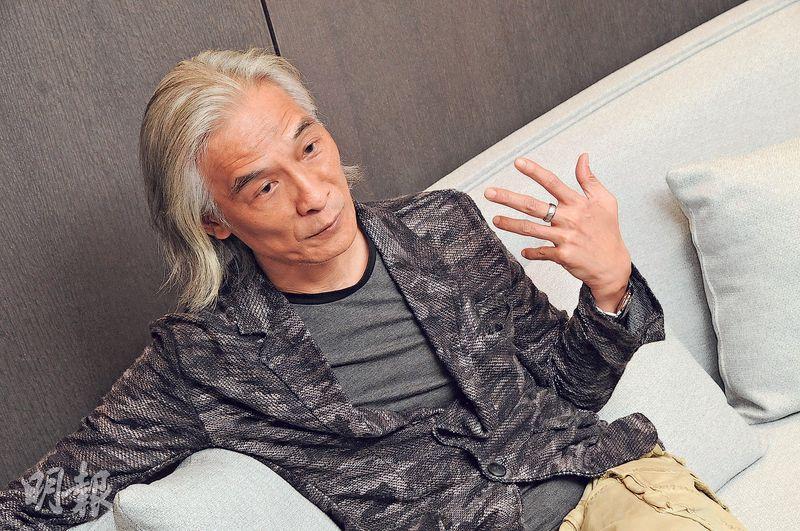 Calvin Poon praises Sammi Cheng's focus in her FATAL VISIT performance, playing the role to its fullest.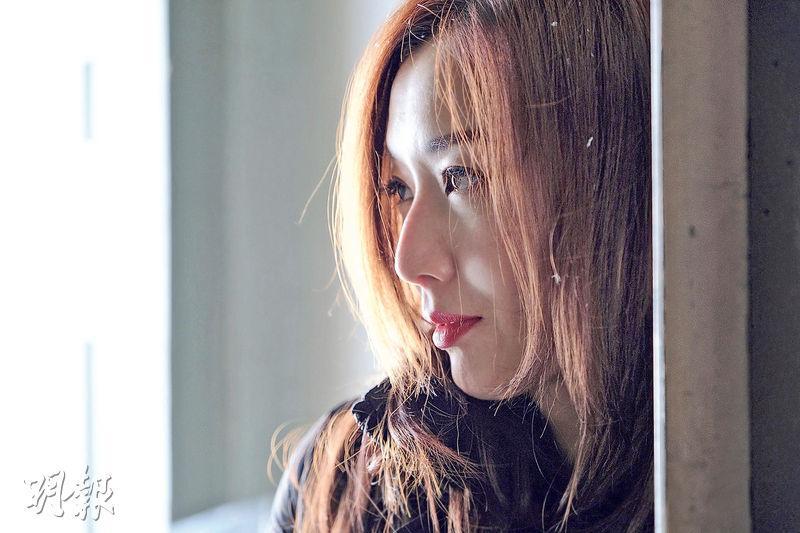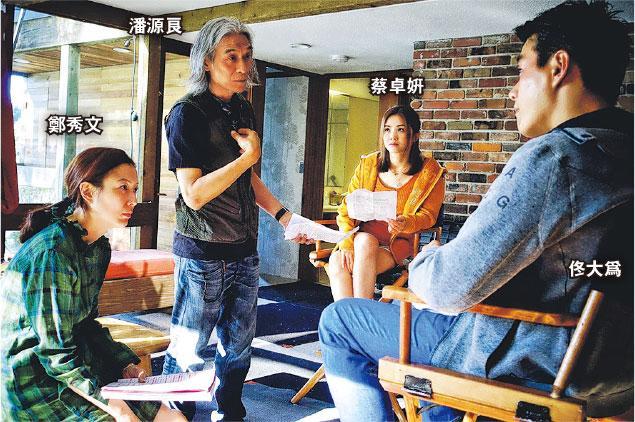 While making FATAL VISIT, Calvin Poon discusses the story with Sammi Cheng, Charlene Choi and Tong Dawei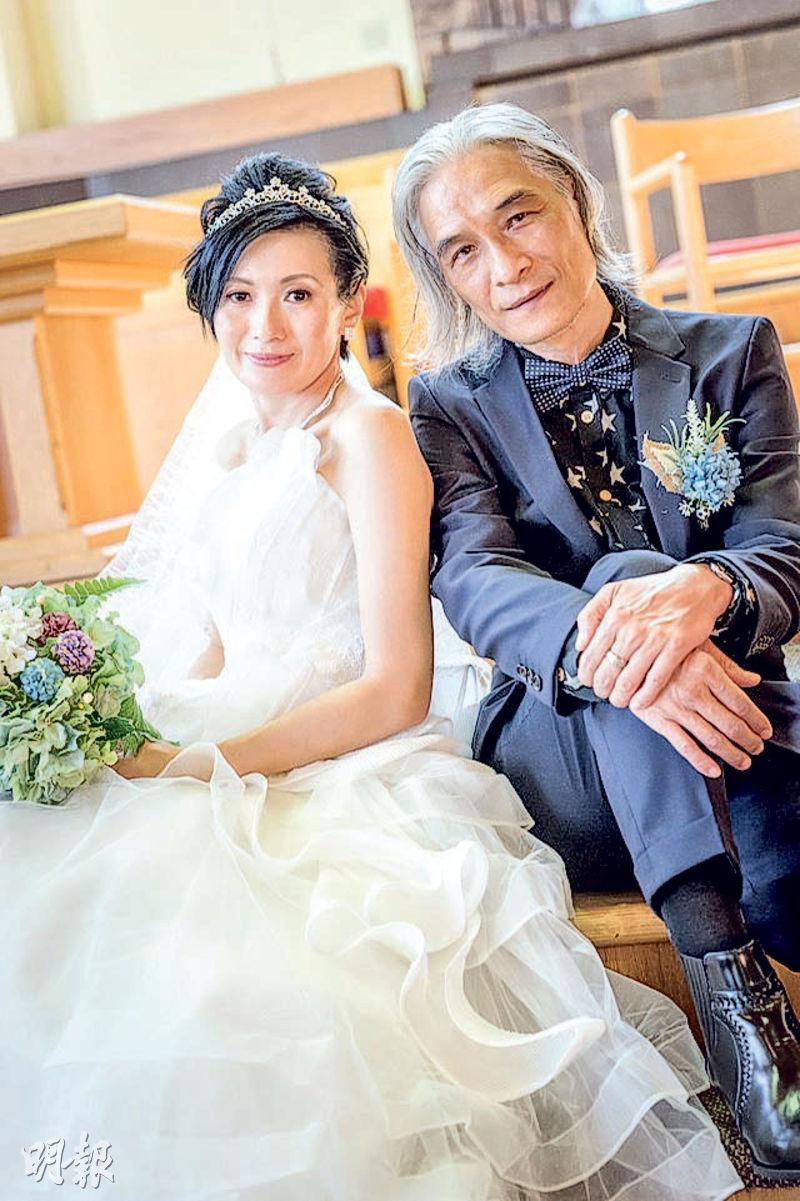 Calvin Poon last year in Toronto marries Rita, 17 years his junior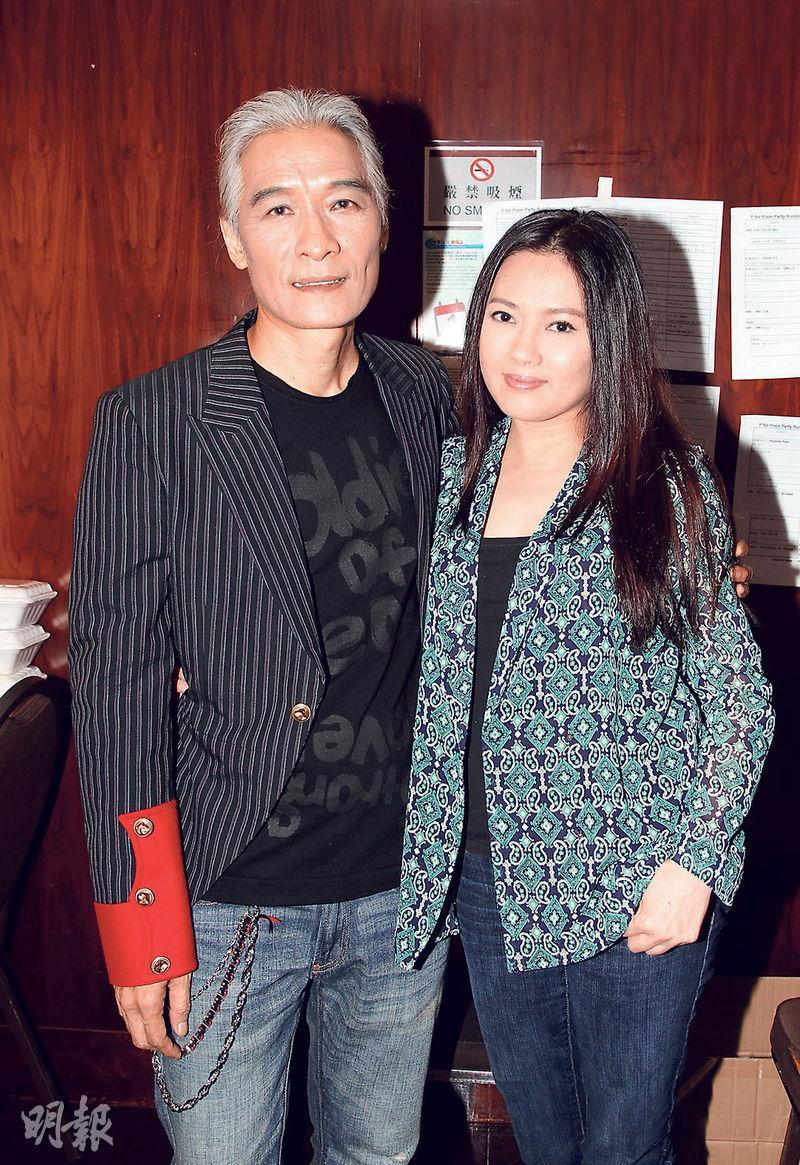 Calvin Poon does not want to discuss old flame Rache Lee, only wishing her the best
courtesy of mingpao.com
The film FATAL VISIT (SING HOR SAI MAU SAK ONG) was Calvin Poon Yuen Leung directed. Many after the screenings had nothing but praise for Sammi Cheng Sau Man's performance, as they felt that she would have a chance to win the Hong Kong Film Award Best Actress. Poon Yuen Leung also hoped that Sammi would win Best Actress with this film because her performance was truly too great. She also gave up a lot. As a diva she had several chair smashing scenes, she still wanted to perform them personally despite having a double. She completely had no consider for possible injury. "She truly was very focused, I told her not to take too much risk but she still wanted to perform personally."
Director Poon Yuen Leung was very demanding for the Cheng Sau Man played Ling in the film, but Sammi was able to achieve every task. He said, "In the film Sammi completely expressed her relationship with (Dominic) Lam Ka Wa, her desire with Tong Dawei, giving it up no matter how much she didn't want to; she and Lam Ka Wa moved to start over somewhere else, but Lam Ka Wa was still so hard to take. When Tong Dawei came to find her, something happened. She became helpless and tried to fix the entire mater alone, which made her behave much more like what everyone would consider abnormal. She started everything for love!" Although Ling was so complicated inside, Poon Yuen Leung had full confidence in Sammi because she really knew how to perform on camera. Like earlier in WU YEN (CHUNG MO YIM) and NEEDING YOU (GOO NAM GWA NUI) she was all to reach the entire range of emotions. He said, "Age wise she was very close to the character, too young and she would not have the past and experience. If Sammi was 10 years later she might not be suitable for the role. Now she is perfect. The role ran into her at the most suitable time."
The film was adapted from a play of the same name. Sammi, Choi Cheuk Yin and Tong Dawei were all Poon Yuen Leung's first choice actors. He felt that they would be able to further develop the original characters' personalities. He said, "The most changes were made to Tong Dawei's character, from the original's Hong Kong immigrant in Canada to the Mainland immigrant there. Because of market considerations, I kept the boss in mind so the return was also important. I wouldn't sound so high and mighty, with the bigger market even more viewers can be reached. I want that too. The original creator (Candace) Chong Mui Ngan also agreed to the changes. Tong Dawei is one of the actors I want to work with the most. He is very suitable, rough with some details. He is afraid of his wife, you would believe it, until later when resistance explodes out of him and he also has that type of energy. In order to play Ling's husband Tang, he spent a lot of time in preparation. He went from not knowing anything Cantonese to learning line by line with our recording and to converse with Sammi in Cantonese. He made the film even closer to reality and gave it a sense of familiarity." Ah Sa's performance also surprised him because she was able to completely reach the stability a girl would become after becoming lost.
This film was Poon Yuen Leung's fourth film as a director after KISS ME GOODBYE (LUEN OI GWAI JIT), HI, FIDELITY (CHOOK GWAI DIK NUI YUN), and REPEAT, I LOVE YOU (YING JI OI YUN). Did he like to make romantic films because he was richly romantic, projecting his feeling into the film? Poon Yeun denied that he was richly romantic, he only liked to make woman subject films. He did so not because he understood women but because they had more dramatic elements. "Because women's expressions have more variety than men's, richer with more changes, they might be mad but not really mad. Like in FATAL, Sammi started from love. However when love became excessive what would happen? From a purely dramatic angle, women's drama is very rich. However whether my work is purely about love, each other have their own point of view."
When asked if she was just as stubborn about love as Sammi in the film? What kind of view on love did he hold? Poon Yuen Leung said, "I am already 60 something, what kind of view on love would I have left? Happiness is the most important. (Were you stubborn about love before?) Possibly, but people have to grow up. In the film Sammi finally learned to let go as well. (Were you not apt at handling relationships?) I definitely wasn't someone who got 100, not to mention someone great at it. (Have you hurt others before?) No matter what I have, I have hurt my former wife because I was young and naive. As for (Rachel) Lee Lai Chun I don't need to discuss any more, since I have already said it before. (Did Lee Lai Chun give him the blessing to remarry?) I gave mine to her too, I hop that her turns could be taken a little smoother. Actually who is right or wrong it is not longer needed to be discussed. In the end we wish each other well. (Do you need to learn to let go of relationships like in the film?) The smile Sammi flashed at the end of the film was the realization of something, which was a deliberate design. Of course this woman missed out on a lot. She did a lot more than she should have, but she should have her own realization. For example earlier she got a piece of white rabbit candy, in the end she saw a live white rabbit and she smiled. (Would letting go be happier?) At any time you have to let go, if you still don't let go at a certain age each step would be hard to take."
Poon Yeung Leung was a famous lyricist, at the Hong Kong Film award he has won the film song awards. Last year he even received the music achievement award from CASH. Would he want to win the Hong Kong Film Award Best Director? He said that he has never thought about it. He only hoped that investors would get the return they should have, and the cast and the crew to receive awards. If he would receive one of course he would gladly accept it, but award has never been a goal. The most important was for the audience to like his work, felt the film was meaningful and inspired everyone a little. He also hoped that in the second half of life he would make more movies. "If this film is popular and the boss makes money, maybe I would have the chance to make another film. However now the film industry is in an ice age. You can count how many big directors are working. However the colder the ice age, projects that originally have no possibility of being made may be able to be made."