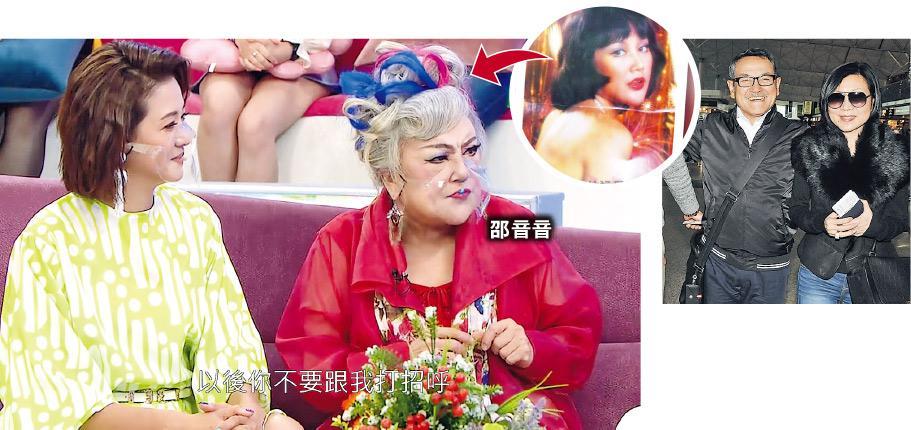 Susan Shaw revealed that Lau Tan and his wife were in a marital crisis due to her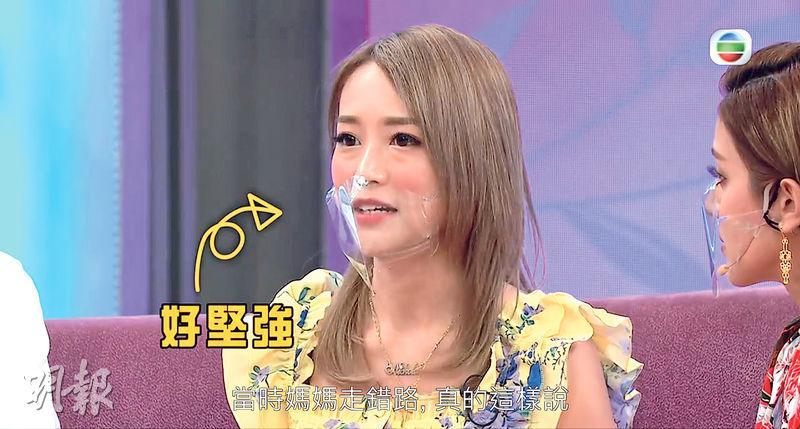 Grace Lam was heartbroken when her son found out about her category III film past, but in the end she admitted to him that she took the wrong path.
courtesy of mingpao.com
Susan Shaw Yam Yam and Grace Lam Sze Nga have made category III films. Two nights ago they appeared on the TVB show MAMAS' DAY and shared their experience of being discriminated against. Shaw Yam Yam complained that for years she was always misunderstood as an immoral woman, her friends would suspect that she hooked up with other people's husbands. Shaw Yam Yam even revealed that Lau Tan and his wife almost had a marital crisis because of her. She recalled, "Back then Lau Tan's friend played a prank on him, his friend over the phone claimed that she was Shaw Yam Yam to his wife. Lau Tan's wife was screaming for divorce. I didn't know about this until years later, when Lau Tan told me to never greet him again because his wife wanted to divorce him."
Lam Sze Nga said that when she made category III film she did not think too much, she only regretted the decision after getting married and starting a family. Shaw Yam Yam heard and said, "Never regret, this world has no drug for regret." Lam Sze Nga recalled that back then her former husband did not mind her category III film past, her mother in law was also very support. However her parents did not make accept her decision, which made her very upset. After becoming a mother, because she was afraid of being recognized she often was absent from parents day at her son's school. Even when she attended she still wore a hat and a mask. Lam Sze Nga said, "When her son was 8 or 9 he learned from his classmates that Mama once made a category III film. I was very heartbroken, tried to smile and admitted to my son that I went down the wrong path back then."
Shaw Yam Yam as someone who has been there comforted Lam Sze Nga and said that people ultimately have to face their problems. Even when being attacked there was nothing they could do, because they were the ones who chose the path. Shaw Yam Yam recalled that when her daughter was at elementary school she was discriminated against due to her mother. A teacher said that both her daughter and her were idiots. When she called the school office about it, someone said that they did not welcome parents like her. It was quite an experience for her. She said, "You can't live between other people's spittle, we have to bravely face them."