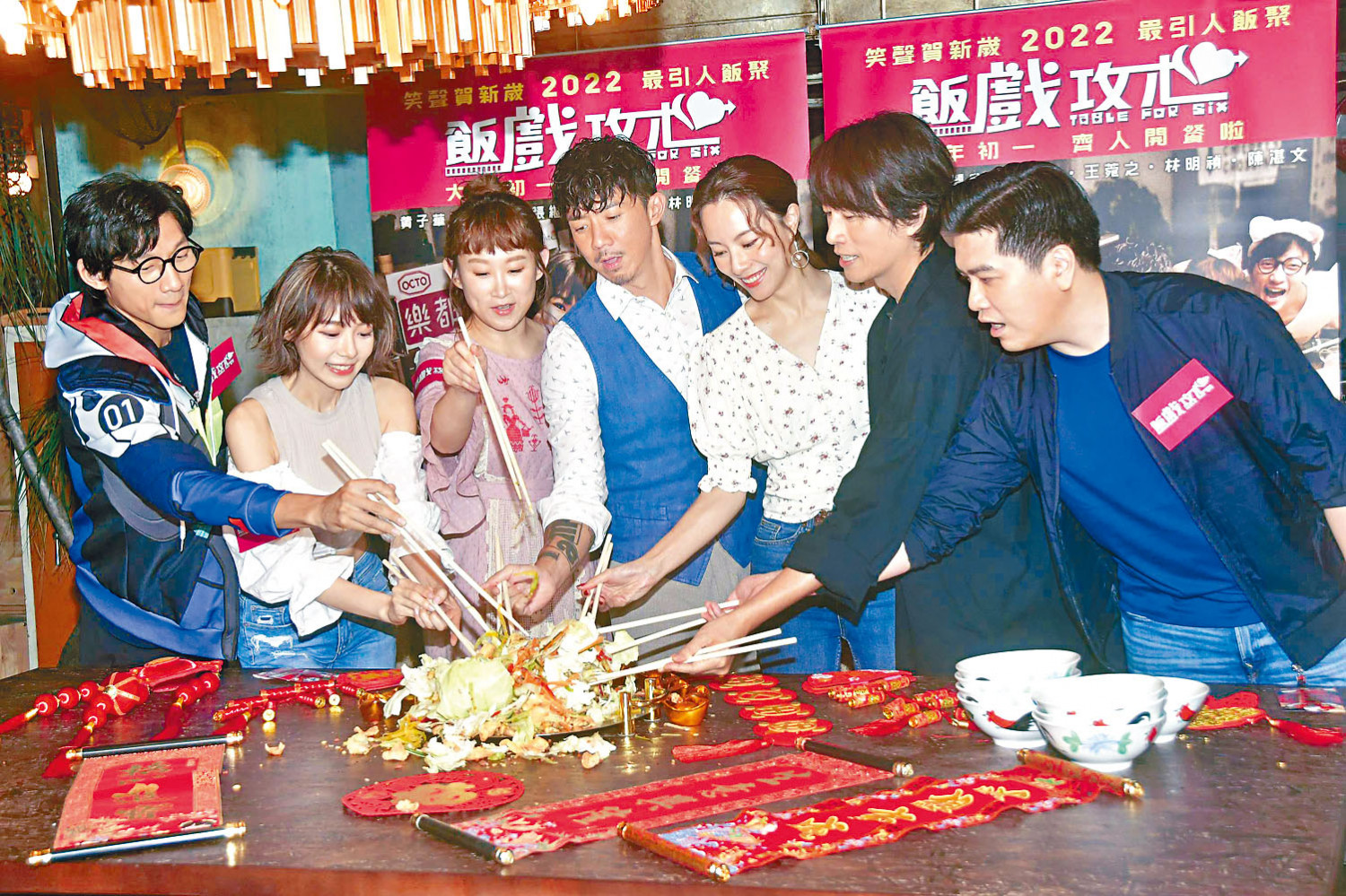 The cast conducted the "Lo Hei" ceremony to wish the film good luck
courtesy of singtao.com
Stephy Tang
courtesy of on.cc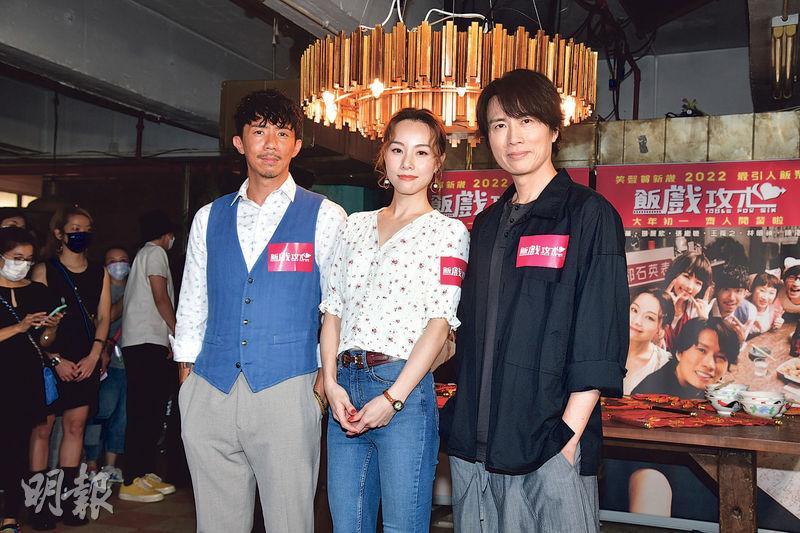 Louis Cheung and Stephy Tang work with Dayo Wong for the first time, but they get along very quickly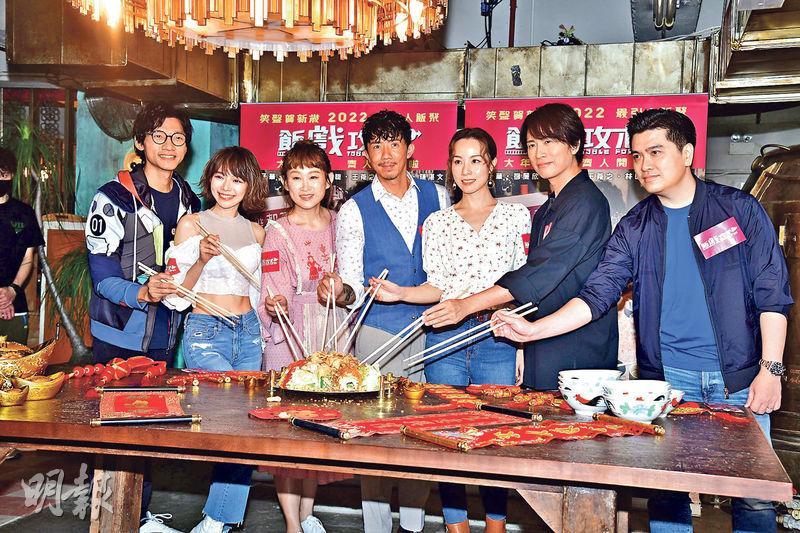 Director Sunny Chan (right) leads the cast in the "Lo Hei" ceremony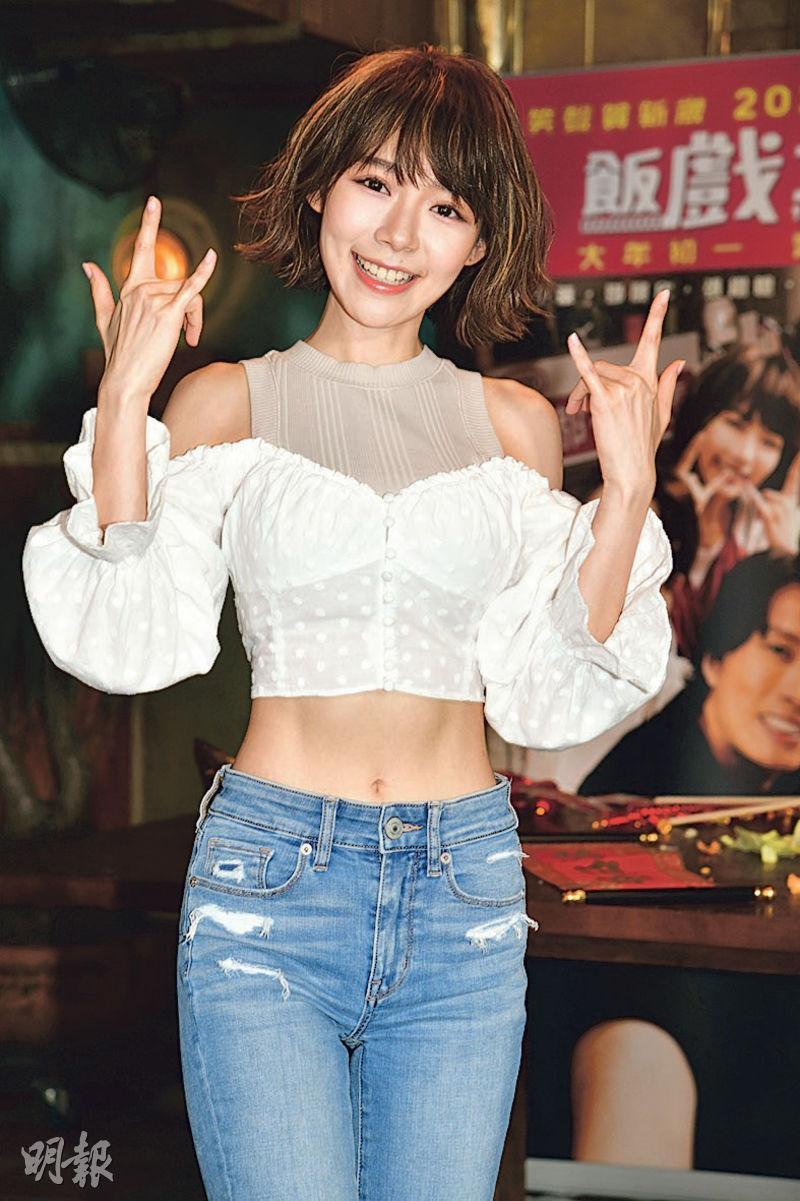 "Malaysian Goddess" Minchen Lin has many Cantonese lines this time
courtesy of mingpao.com
The Lunar New Year film TABLE FOR SIX (FAN HEI GUNG SUM) yesterday held a press conference. Dayo Wong Tze Wa, Louis Cheung Kai Chung and Stephy Tang Lai Yun in the film would be in a love triangle. Ah Chung did not have any stage fright from working with Tze Wa god. Tze Wa even praised Ah Chung as a comedy king with potential and he instead had to call him "Brother Chung"!
Tze Wa stated that he decided to take role after the script moved him. He admitted that he has not received a complete script before the production began in a long time, which was incredible to him! In the film many meals had conspiracies and plots. They were able to handle anything no matter what came their way. Tze Wa joked that in the past he made many empty meal scenes, which made him so md that he tossed the script in the back alley. This time was completely different. The meal scenes in the film were worth watching, the role was a huge challenge and rather difficult. He also revealed that in the film he, Tang Lai Yun and Cheung Kai Chung would have a triangle relationship conflict. Everyday he had to tough out flirting between the two of them, but he joked that the worst was Ah Chung calling him "Brother Tze Wa" He joked that Ah Chung demoted himself on his own, because his friend Michael Ning (Bak Ji) only called him "Tze Wa".
However Tze Wa also praised Ah Chung as a comedy king with potential, citing that he was a well rounded actors who was able to handle things on and off screen. He instead called him "Brother Chung" to show his future achievement. Ah Chung humbly said that he was new and should respectfully call him elder, Bak Ji was also an elder. In the film the brothers liked the same woman in a love triangle. Ah Chung felt that the plot was attractive, the character also had to handle a lot of comedy -- a great challenge. He worked with Tze Wah god for the first film, not only did he not have stage fright but also his acting bug had its fill. Everyone during table reads and rehearsals were already getting along as one. Before the official shoot began they have already built a relationship.
Stephy stated that with Tze Wa god she at first felt a little stressed, but during the communication process at the table read she discovered that he was very friendly, funny and light. Thus her stress was reduced. She rarely worked on comedy. This time they would have a little intimate scene but it would not be too extreme. She would also be able to hold back her laughter. Ivana Wong Yuen Chi said that after driving a bus last time, this time she would hold a spatula. She would have the chance to improve herself by learning knife skills with a master, privately she has been cooking as well. Lin Minchen revealed that this time would be the most Cantonese she would speak in a movie. Once after completing her series of lines she received everyone's applause as they cheered for her.