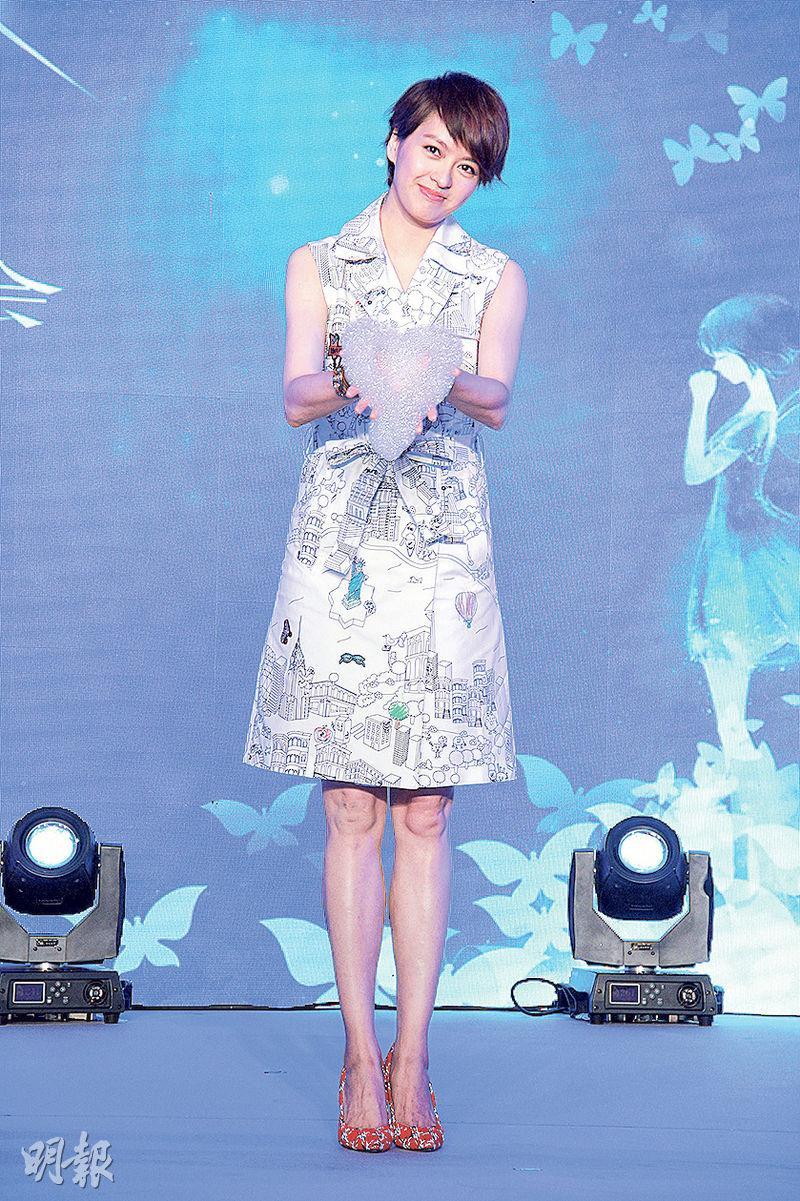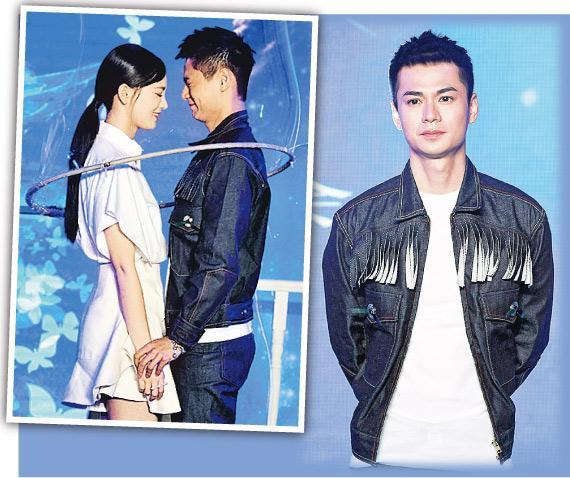 courtesy of mingpao.com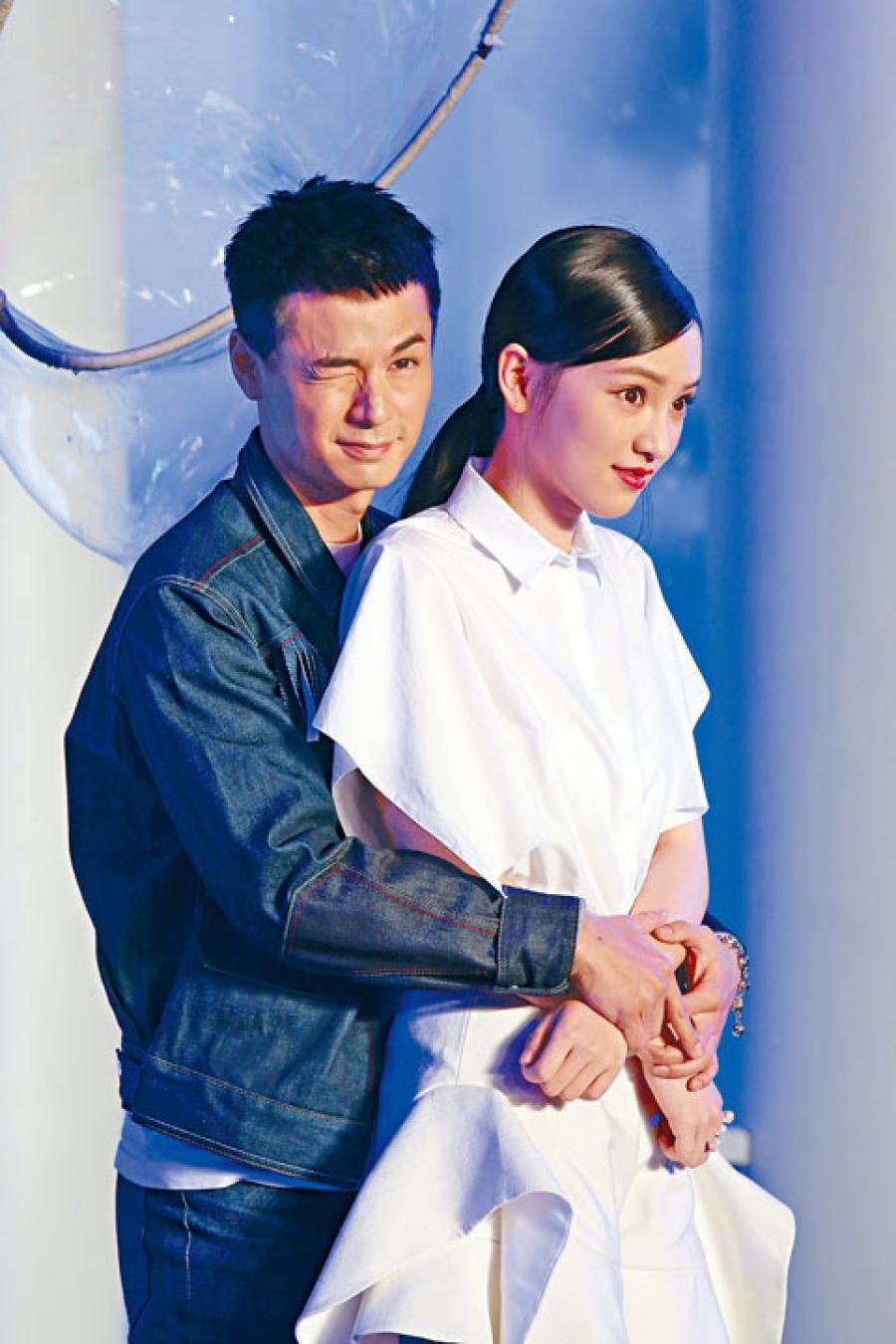 courtesy of singtao.com
Law Chung Him holds hand and embraces Huang Cancan, but he does not look too natural.
Law Chung Him sends off "mushroom clouds"
courtesy of on.cc
The film SUMMER'S DESIRE yesterday held a Shanghai press conference. Producer Gigi Leung Wing Kei, director Lai Chun-Yu with stars Law Chung Him, Huang Cancan, Lawrence Wong attended. The film company invited the Hollywood team before SPIDER-MAN and other large scale special effect films and even a bubble master as guests to create a bubble kingdom full of hearts. Producer Leung Wing Kei revealed that after producing the film she will return as a singer to perform a concert at the end of the year.
Leung Wing Kei yesterday said about her new job as a producer that she originally had a wide range of interest. "Singing, acting, behind the scene work, I want to try them all. I also thank the director for giving me this chance." She even joked that she has always been very gentle, and was a gentle producer. "I leave the tough guy roles to the director and producers. I cheer everyone on on the set."
Speaking of her experience, Leung Wing Kei said, "My first time as a producer was a lot of fun but a lot of trouble. We hoped to make the movie like the original. Although actual locations for some very extravagant scenes were very hard to achieve, but technology was able to support us in completing all the designs and creativity. As long as everyone can see our sincerity, it is worth all the effort." At the press conference, Leung Wing Kei announced that the film will open on July 22nd. She said that she would not have a lot of pressure. "This time I don't have the on screen pressure, only off screen pressure. This is a pure romance, and a movie that relaxes people. I believe that its performance will be great so I won't have much pressure." Gigi even revealed that she will perform a concert at the end of the year. "I hope everyone would watch the movie first, then watch my concert." Guest Prince Bubble immediately made a heart shaped bubble for Leung Wing Kei. She carried this heart in the palm of her hand, meaning that the film would not disappoint the audience' young girl hearts.
In the film, Law Chung Him, Huang Cancan, Lawrence Wong interpreted a romantic fairy tale that was like a dream and a fantasy. The three leads said that before their performance they did a lot of preparation. Law Chung Him said, before the shoot he already memorized the original and found some inspiration from the television series. Speaking of memories of this production, Him Him said, "I feel that I became younger and full of energy. Earlier when I worked on THE MONKEY KING 2 I had a very tough time. In comparison this time was much more relaxed." Huang Cancan went to Taiwan over a month before for performance training. She did advanced rehearsals for many major scenes in the film. She joked, "I also had to lose weight and return to be a petite young girl." She also "complained" about her many crying scenes. "At the beginning I thought real emotion was enough for crying scenes, but the director was highly demanding. He told me to only shed tear on the left eye because the left right would face the camera. This time I have already cried enough."
Director Lai Chun-Yu said that this film had a lot of fantasy and fairy tale elements. In order to bring about this romantic feeling, the film was shot entirely in Taiwan. The director added that in order to bring about the romantic fantasy elements invited SPIDER-MAN's Hollywood special effect team to join the production. "Perhaps many youth films wouldn't use special effect, but for SUMMER'S DESIRE, special effect scenes would express the fairy tale like fantasy even better."