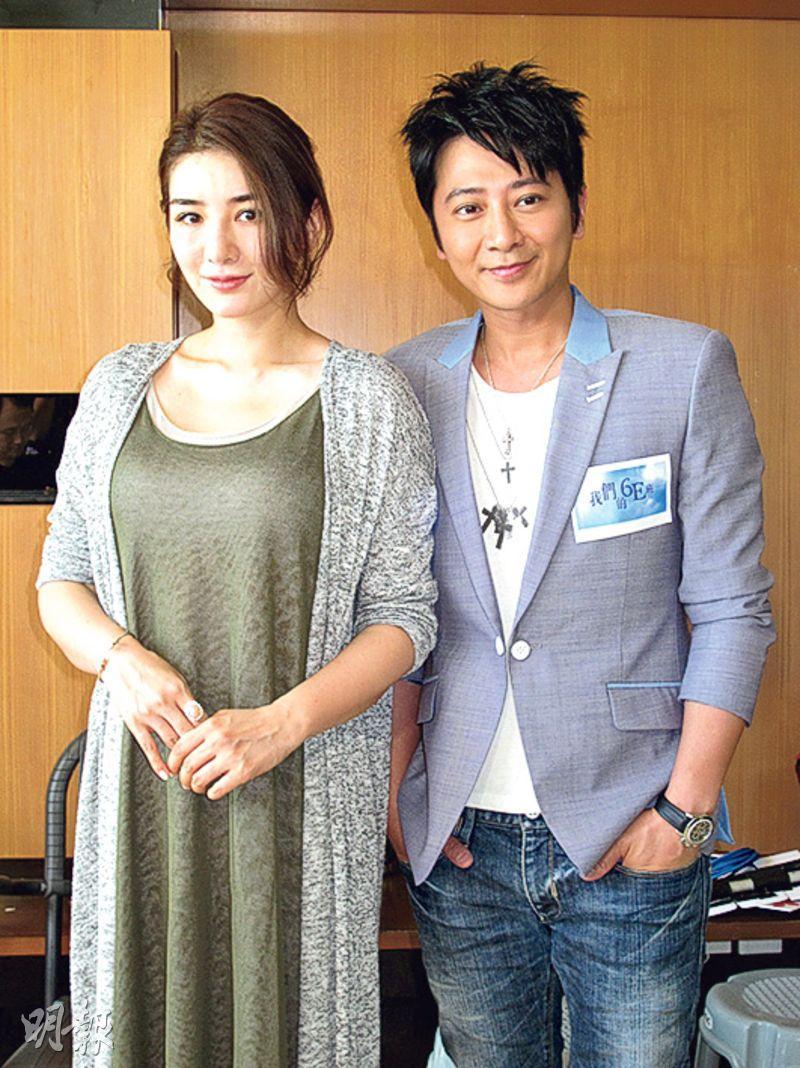 Huang Yi, Eric Suen
courtesy of mingpao.com
Lemon Yip gets a lead role with her first attempt
Rachel Chau jokes that if she does not smile she already looks like a disciplinary director
Former bad student Eric Suen will work with new comer Shirley Chen
Shirley Chen
courtesy of on.cc
The youth school film OUR DAYS (NGOR MOON DIK 6E) yesterday started production. Director Checkley Sin Kwok Lam and actors Eric Suen Yiu Wai, Huang Yi, Angie Cheong Wei Yee, Vincent Wan Yeung Ming and new comers Lemon Yip Chi Yu and Brian Yuen Chung Yeung attended the worship ceremony.
Huang Yi in the film played a step mother. On this trip she will stay in Hong Kong for two to three days of production. She pointed out that earlier she worked with Master Sin Kwok Lam on THE WOMAN KNIGHT OF MIRROR LAKE she was permitted to try playing a heroine. Thus this time she came to support him for free. In addition it was a charity film and she constantly did charity work. She hoped that even more people would participate in good deeds like this. Later Huang Yi will return to the Mainland for several reality shows and lectures. She was busy with work but still able to return home to see her daughter. Would she perform a reality show with her daughter? She said, "No, she has to go to school. Now she is on vacation, when I have time I will take her on holiday. We went to Australia, Japan, Thailand and India, I hope to take her to see the world. Girls have to have vision in order to be more magnanimous and happier!"
She was rumored to be married for a third time. Huang Yi responded, "Even I was surprised, I didn't know myself. Actually I attended the wedding of a very respected sister's son. I only stood on the side for a photo. Marriage is positive energy, but because of the messed up reporting I am really sorry to have caused others any unnecessary disturbance!" Would she wed again when she finds someone suitable? She said, "Now I just started a business with behind the scene investing, I also want to take my daughter and my parents to more places. A girl needs her mother when she is growing up, so everyday I don't have enough time to spend." Was she upset that her former husband still talked about her? Huang Yi said, "It ended, I wish the rest of our lives would be even better for both of us!"
Suen Yiu Wai in the film was in charge of a class of less than ideal students. He said that although he got good grades in school, he often fought in school and got a beating from his father at home. However he became good friends with a teacher who loved red leather jackets and long hair. They not only played in a band together but also went to a night club on Ladies' Night. Her philosophy was to play in moderation, which he could really relate to. Suen Yiu Wai said that lately he started to move his work base back to Hong Kong. Both his business and show business careers will focus on Hong Kong development. Was he intended on getting married? He said, "No matter what, the old lady has to follow me. Otherwise I don't get to wed. Actually I feel Hong Kong is a bit sluggish. I want to do something to prove that Hong Kong people are amazing!"