Francis Ng and Julian Cheung work together again and already have chemistry
Chrissie Chau's character collects corpse photos
The sun has Louis Koo sqinting
courtesy of on.cc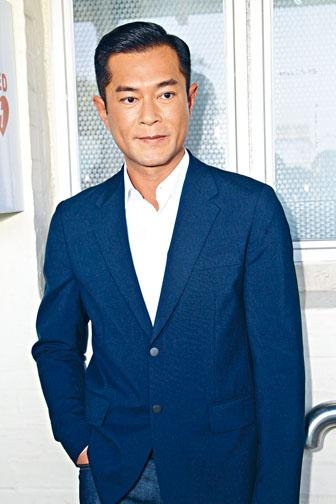 courtesy of singtao.com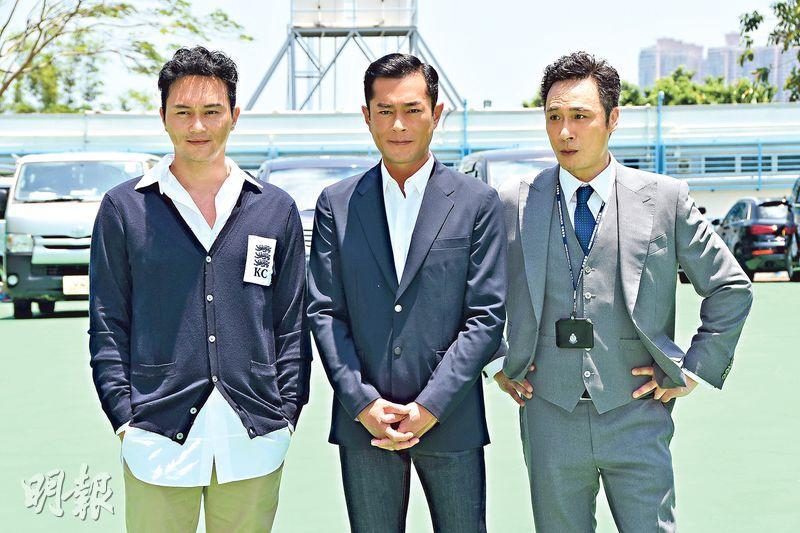 Julian Cheung, Louis Koo and Francis Ng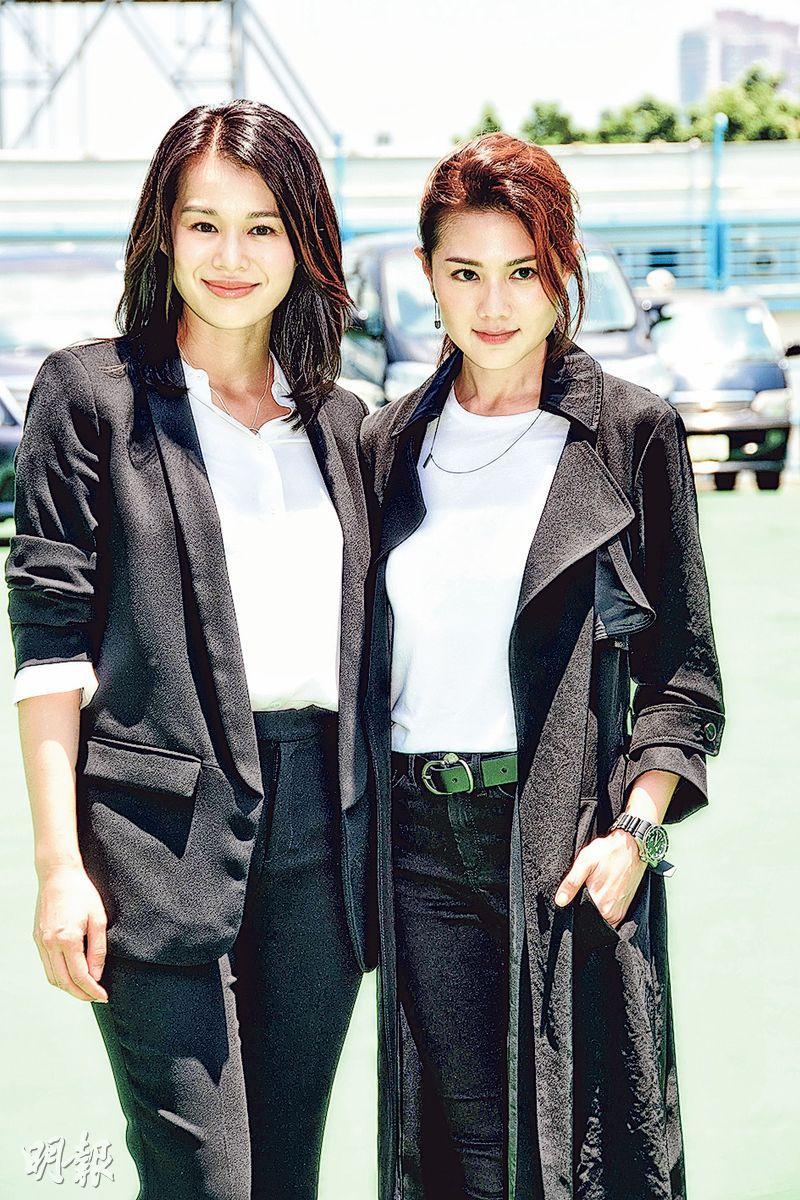 Myolie Wu and Chrissie Chau look forward to sparks from their new film
courtesy of mingpao.com
Louis Koo Tin Lok's first film after winning Best Actor, DEATH NOTIFY (SEI MONG TUNG JI DAN UM HAK JEH: SAU BO KUK "SEUNG HO WUI") will have him in four characters and again challenge his acting. His co-star Julian Cheung Chi Lam due to his film contracts has not have enough time to prepare for his concert, was forced to turn down his Hong Kong Coliseum booking and postpone his plan.
Yesterday's temperature reached 30 degrees Celsius, but Koo Tin Lok, Cheung Chi Lam, Francis Ng Chun Yu, Chrissie Chau Sau Na, Myolie Wu Hung Yi still attended the film's worship ceremony in heavy clothing. This was Goo Jai's first film as "Best Actor". He joked that this film actually was taken before and he did not get a raise.
In the new film Goo Jai would play four characters, a revenge minded robber with his sights set on Chun Yu and Chilam. Goo Jai said, "Each of my characters has different unique quality. (Would you have any Best Actor burden?) You won't be able to recognize me in make up in one or two looks, disfigured, crippled, mute, forced to depend on body language, they would be difficult. Because the disfiguring was almost complete, I have to use special effect make up. Every look takes four to five hours." He said that he was not afraid of skin reaction but instead was worried that his sweat from the heat would melt the make up. Thus he had a fan in waiting. Goo Jai admitted that he was mild tempered and would not be frustrated from the heat. Instead period costumes were tougher on him. "I remember last year when I made a science fiction film, I had to wear armor in 40 degree (Celsius) heat. At the time I couldn't say anything at all. (Would you have to sacrifice your good look in the new film?) It's a new attempt, which would be helpful to my acting."
Chilam revealed that he would play a cop in the film and had to find out the mastermind who blew up his fiancee Wu Hung Yi, and thus became mentally unstable. He was afraid that leaving the character would be hard, so he had to handle his emotions very carefully. "Thus acting is a business of screwing yourself over, with joy and sorrow, huge emotional upheaval. Sometimes I have to rely on exercise for relief, so earlier I went with my son for physical labor."
Chilam revealed that originally he planned to perform a concert and even received booking approval from the Hong Kong Coliseum, but in the end he had to scrap it. "Because film productions required a lot of effort and time, originally the year end Hong Kong Coliseum schedule was already in my hand. If I would perform I would have to prepare and promote. Unfortunately I was unable to make time and I didn't force anything. (Are you afraid that the HK Coliseum wouldn't approve your next request?) I just really want to do it very seriously. This chance is invaluable. I treat each time like the last time, so each time I would want to do my best. Between singer and actor, best of both worlds would be very hard. I hope next year or the year after to fulfill the concert plan." He also said that lately he recommended antique watch online auctions to Chun Yu, he felt that it could be an investment. He joked that men talked either about cars or watches.
Chau Sau Na played a high ranking forensics officer, cold with a fetish of collecting corpse photos. She also was a workaholic and went four years without time off. Sister Na said, "In reality I too am a workaholic, but I still have to take time off for a little balance. After this film, I will work on another crime film." She and Chilam in the film had many scenes together. "I really admire him, to me he is a legend. So when I have a scene, I would ask the director whether we should have Chilam around, haha."