courtesy of on.cc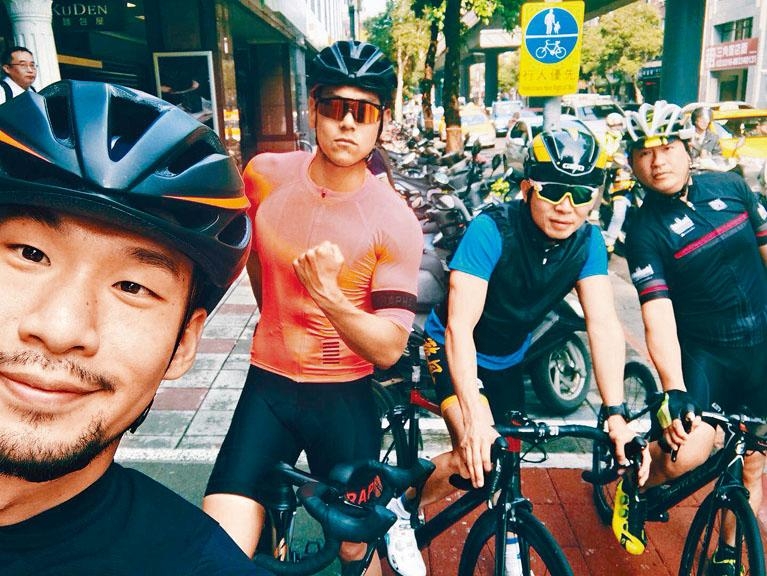 courtesy of singtao.com
courtesy of mingpao.com
The Dante Lam Chiu Yin directed new film GUNG GUP GAU WOON (EMERGENCY RESCUE, tentative title) is heating up in preparation. Lead actor Eddie Peng Yu-Yan had a diving certificate, but because this time would be an even stricter stage, Eddie would have to train for almost two months. Earlier the Ministry of Transport vice minister Liu Xiaoming personally met with Director Lam, producer Leung Fung Ying and chief producer Li Yu about the film preparation.
Director Lam revealed that currently he is collecting research. The initial plan was to follow Belgian, Italian and English special diving training standards in hopes of gradually push the actors' conditions into even more practical sea rescue team members. "Usually when traveling overseas, many would try scuba diving training. My demand of course isn't just limited to that. Aside from diving to a certain depth, we also had to play a sea rescue team. Actors would need to be familiar with underwater rescue operation, like using the blowtorch, clearing debris to rescue people and resolve all difficulties. This training will take place in London. I am arranging the itinerary and handling all the process for the actors." Before the training, the actors would need to pass a series of physical examinations. "Belgium's training mainly trains physical abilities first, diving to around 100 feet at the deepest. On the way down and back up 2 and a half minute of breath holding would be needed, 5 minutes total for the entire trip; with the basic abilities, in Italy they could dive even deeper. London's training would be for the secret of working underwater. Everyone would turn the actors in the most realistic sea rescue team."
Despite being awhile before the production start, Eddie has already been training his breathing and was in great shape. Director Lam joked, "While making TO THE FORE the daily training in Hong Kong made Eddie fall for bicycle riding. In addition riding in Taiwan was the best, Taitung, Tainan and Taichung all had bike lanes. On the way up the hill you could enjoy a cup of coffee at pretty cafes, stop to enjoy the view, it's the best!" Earlier Director Lam took time to go to Taiwan. Eddie made room in his room schedule and met up "To the Fore". Eddie said, "Bike riding is our common interest. Since the director came all this way, we had to ride until we drop!" The celebrity bicyclists rode for two days, on the first day from Taipei to Jiufen they rode 80 miles in about 3 and half hours. With Eddie in his tip top shape, the director rode with all his might to catch up -- even when his calves cramped up. Eddie said, "The director earlier kept promoting nonstop for OPERATION RED SEA, after that he had to immediately prepare for GUNG GUP GAU WOON. Such a performance was already very decent!"
OPERATION RED SEA further proved that Director Lam was more than capable to drive a big action film. His new film GUNG GUP GAU WOON naturally caught attention. Earlier, the Ministry of Transport's vice minister Liu Xiaoming personally met with Director Lam, producer Leung Fung Ying and GUNG GUP GAU WOON's chief producer Li Yu about the film's preparation; Minister Liu appreciated Director Lam's extraordinary professional ability, persistent craftsman and heroic spirit. Thus as early as March 2015 the People's Transport publisher already invited Director Lam to helm GUNG GUP GAU WOON.