courtesy of on.cc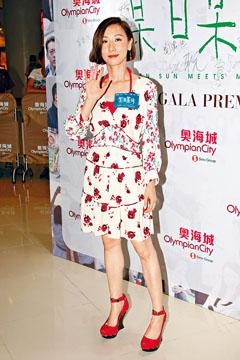 Vincy Chan loves animation and comedy films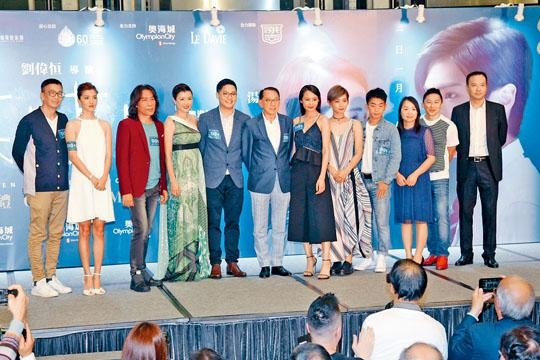 courtesy of singtao.com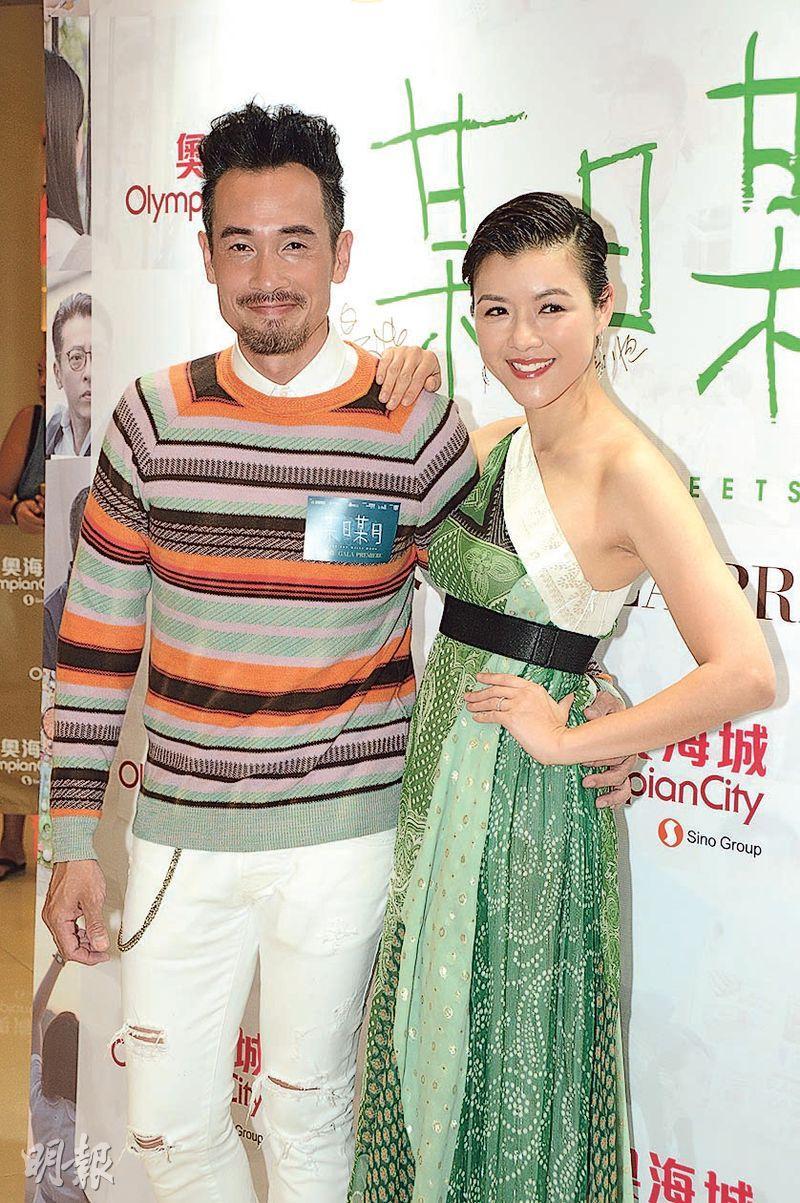 Aimee Chan plans to take their 3 children to visit her family in Canada while Moses Chan works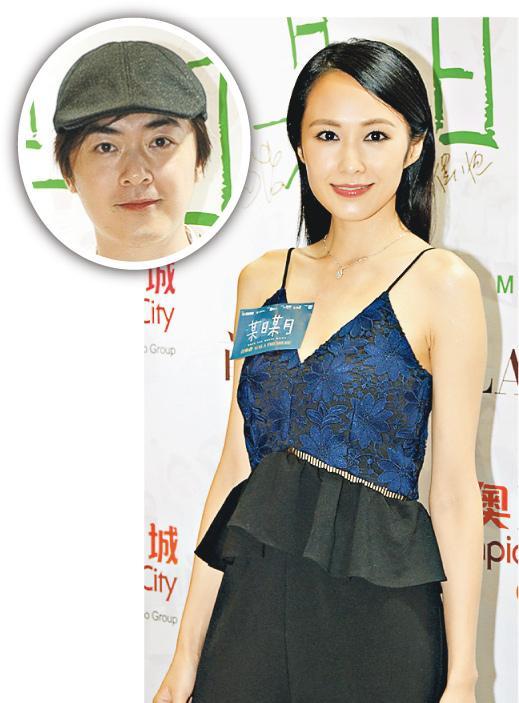 Kathy Yuen's boyfriend Ken Hung attends the premiere with a low profile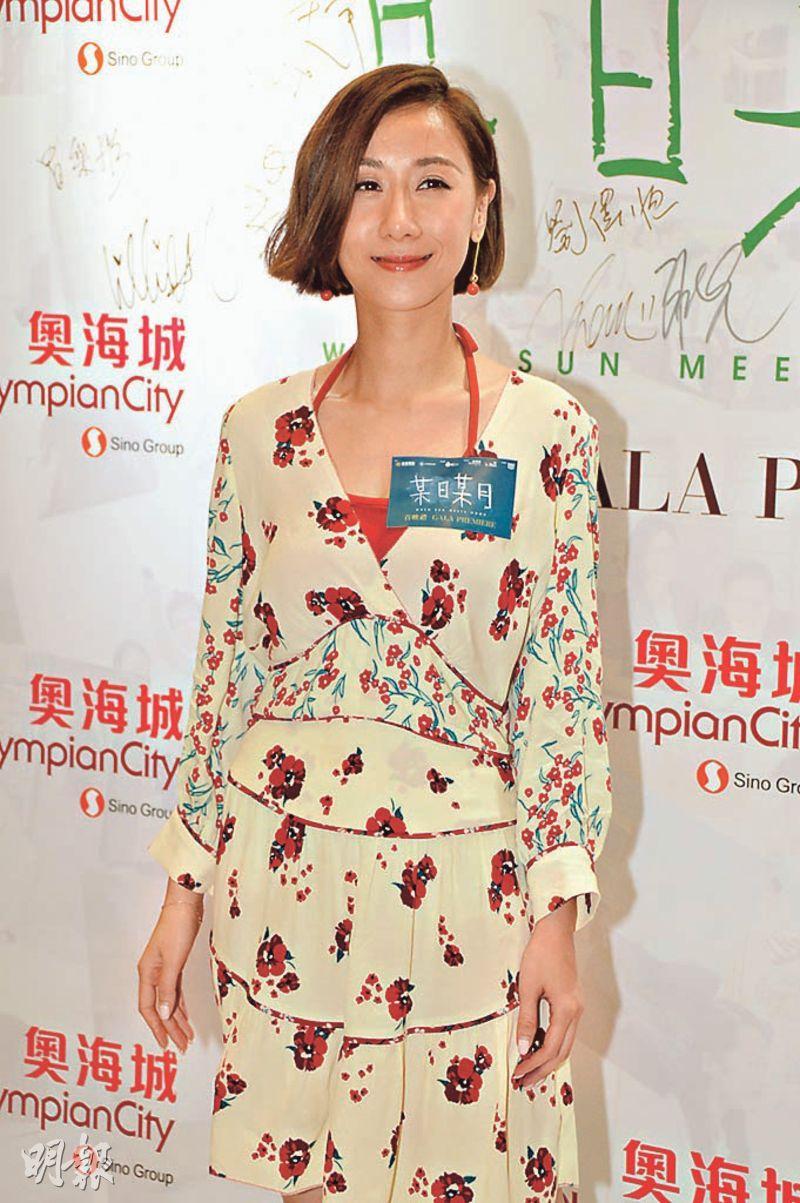 Vincy Chan
courtesy of mingpao.com
The Kathy Yuen (Tong Yi) starred film WHEN SUN MEETS MOON (MAU YUT MAU YUET) two nights ago held its premiere. Director Benny Lau Wai Heng, actors Aimee Chan Yan Mei, Hedwig Tam Sin Yin, Donny Summer (Ha Siu Sing) attended. Lead actor Daichi Harashima had to return to school in Japan and was unable to attend, but he sent a video to wish a good performance for the film. Aimee appeared with her husband Moses Chan Ho. They admitted that it was a rare chance to be able to leave their children, but Chan Ho said that when they left their son chased them and asked, "Where are you going?"
First time lead actress Tong Yi said that she has already seen the film four times, each time she was moved to tears. Thus she already brought a lot of tissue with her. The night before she did not dare to watch it again to avoid appearing with eyes swollen. As for the box office, Tong Yi was no worried about the box office pressure. She would also pay out of her own pocket to book a show and treat friends to the film. Would her boyfriend Ken Hung Cheuk Lap show his support? Tong Yi said, "Every one of the colleagues at the company would come. (You can hold your boyfriend and cry when you sit next to him). When I sit with the director, I can hold the director and cry. Lately with all the promotions I see the director more than my family." Was Tong Yi afraid that her boyfriend would be jealous? She said, "Earlier I held Daichi Harashima and cried. He held me too, he even said that as soon as he held me he was all stiff. However when I held him I was all stiff too, since Daichi is young fresh meat."
Chan Yan Mei and her husband Chan Ho attended the premiere together. They both joked that it was rare opportunity to ditch their children and spend a date night at the movies. How long has it been since they had time for just the two of them? Aimee said, "Yes, it's been a good few months." Chan Ho explained that free time was hard to come by for them as parents. Two nights ago at the movies they did not dare to stay out too late, otherwise the next morning when their daughter gets up they would have to follow soon. Has their son learned to take care of his sister yet? Chan Ho said, "The older son is still too little, I am looking forward to him to be able to take care of himself first. Then it would be much more comfortable. When we were leaving our son asked us, 'Where are you going, can I come?' However I told him the movie was not suitable for children. They might not understand the ones about love."
Aimee also said that their children have never seen her act because at home they rarely turned on the television. Mainly they would show some educational cartoon for them. When they would be grown then they would be able to relive their parents' performance. As for the summer, Chan Ho said that he would have a new series to work on. His wife would take the children to Canada for a month and see the grandparents.
Vincy Chan (Wing Yi) who came to support Tong Yi did not know how tear jerking the movie would be. Luckily she had a lot of tissues on her normally. She said, "I am a crybaby, I would cry even from cartoons. Earlier when I watched BEAUTY AND THE BEAST as soon as I heard the music I already wanted to cry. Maybe watching a fairy tale made me feel time spares no one." Would her boyfriend go with her? Wing Yi said, "He didn't come. Normally he would make fun of me for crying over the smallest thing. He wouldn't watch cartoon with me." Reporters joked that Wing Yi and her boyfriend love to watch romantic action film. She said, "We would save those to watch at home, but I can't watch it with him. I would feel embarrassed, like 50 SHADES OF GRAY I watched it before he did."