courtesy of on.cc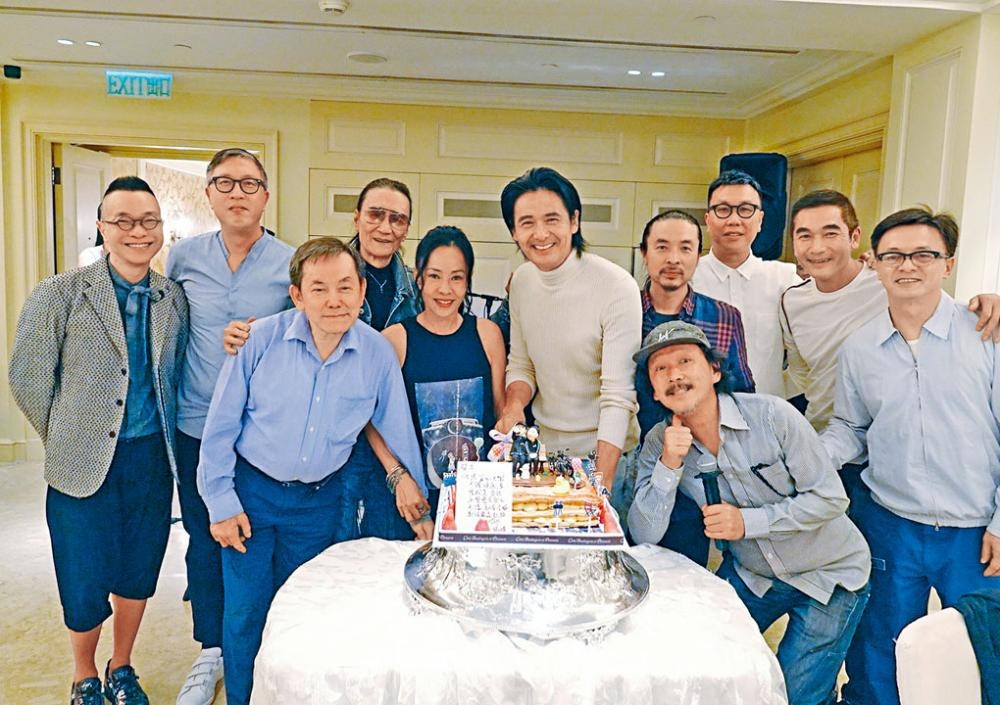 courtesy of singtao.com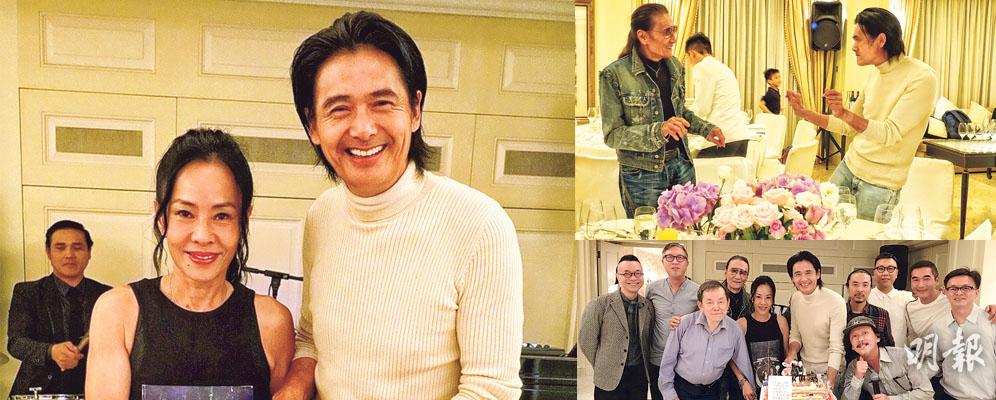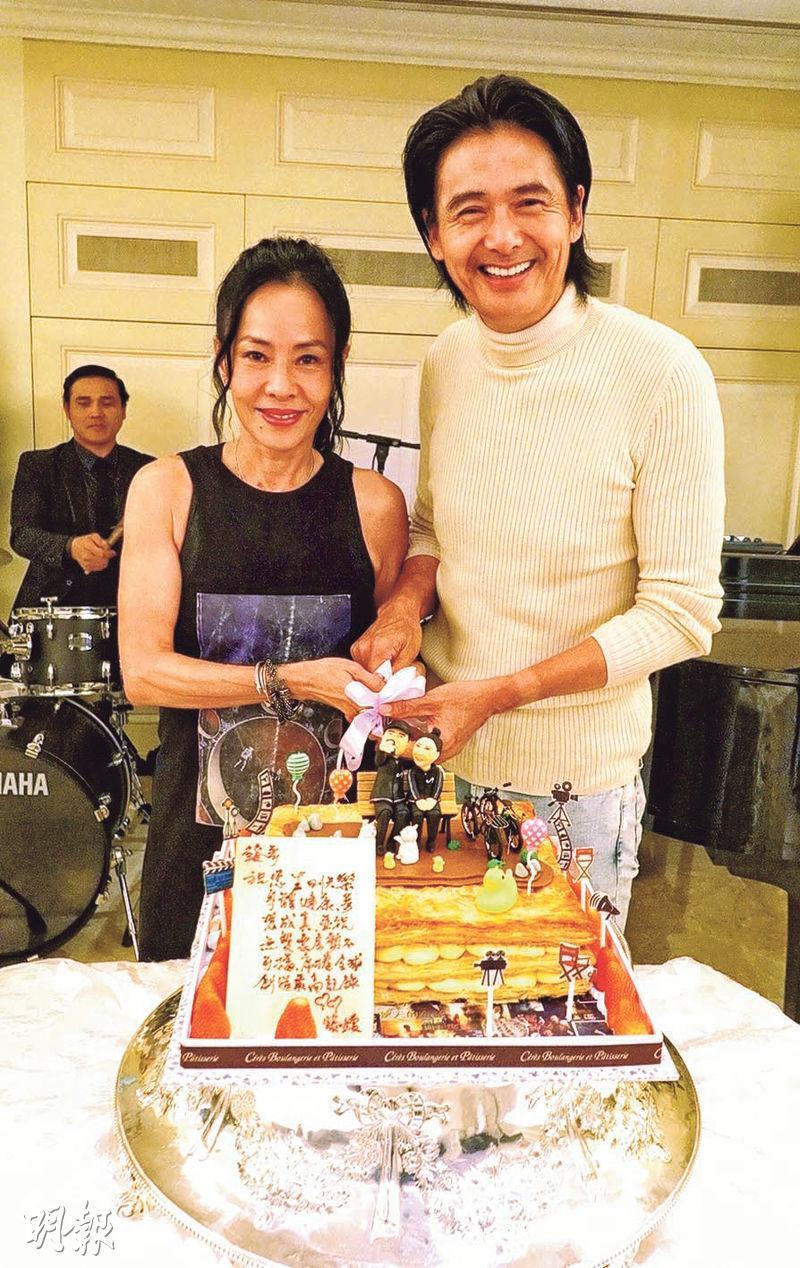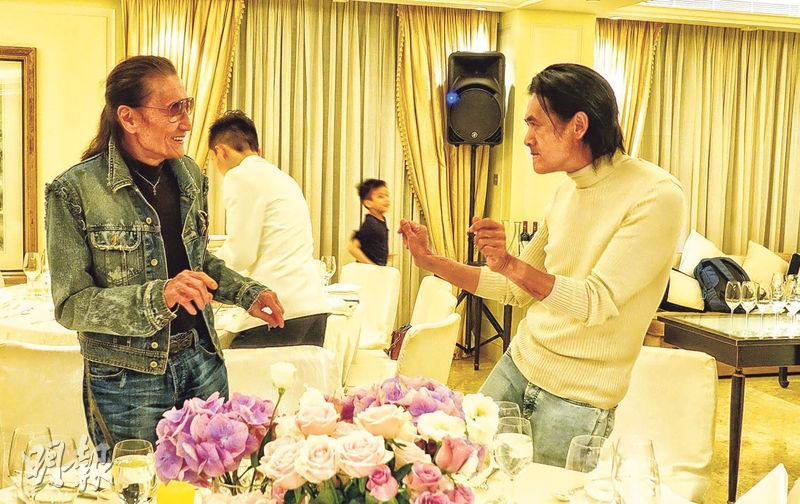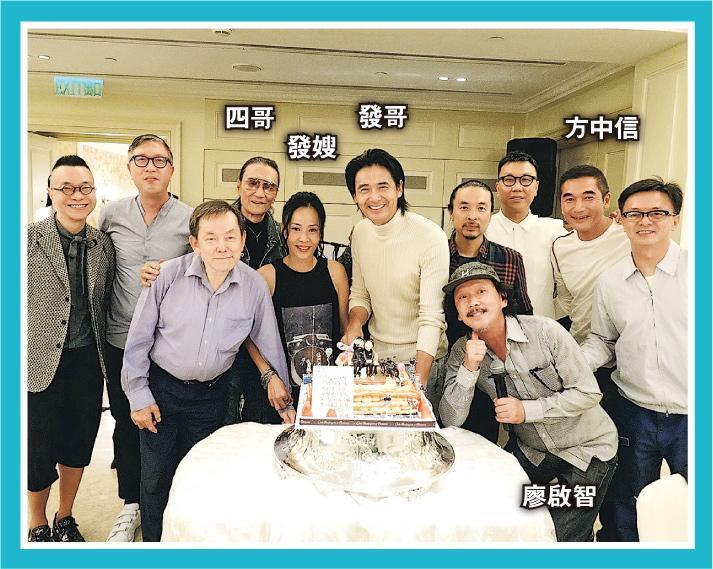 courtesy of mingpao.com
Chow Yun Fat turned 63 two days ago. This Year Fat Soh planned a surprise party for her husband and invited many friends. The most surprising was Patrick Tse Yin's appearance. "Birthday boy" Fat Gor that was danced and sang with friend. He even promised to take Sei Gor hiking in October, as he joked that they could go up to the hill to see fairies.
Fat Soh two days ago held a surprise birthday party for her husband and invited the producer of Fat Gor's film PROJECT GUTENBERG (MO SEUNG) Ronald Wong Ban, director Felix Chong Man Keung, "fellow hikers" Liu Kai Chi, Alex Fong Chung Shun, Edko Film boss Bill Kong Chi Keung and photographer Anthony Pun (Poon Yiu Ming). The most surprising was the appearance of Tse Yin.
Fat Soh arrived at the hotel hours before to prepare. The birthday cake was a likeness of her and Fat Soh on a park bench and said "Wish you Happy Birthday, Good Health, Dreams Come True, PROJECT GUTENBERG unstoppable at the box office, sweeping across the globe and creating highest records." Fat Gor also admitted that his wife successfully surprised him. He said, "I thought it was just dinner with a few friends, I completely didn't know that the boss, the producer, actors and Sei Gor would be here. I am very happy. My birthday wish is to be able to run the hills and see fairies, living a beautiful life in the hills. It is very happy!"
Fat Gor taught Sei Gor how to jog in place, and the mischievous Sei Gor misbehaved. He also had a fitness competition with Fat Gor; when Uncle Chi performed THE BUND, Fat Gor clapped and sang along. After a few verses he even invited Sei Gor to do the twist. Sei Gor naturally complied.
Fat Gor said that the last time he and Sei Gor had dinner was months ago. He really wanted to bring the joy of hiking to Sei Gor so he set a "date in October". "With the October Autumn wind hiking would be more comfortable, that way he wouldn't say he has nothing to do at his age. For the rest of my life I would take care of just Tse Yin. Now we start with five to ten minutes. I will take him to the hills to see fairies."