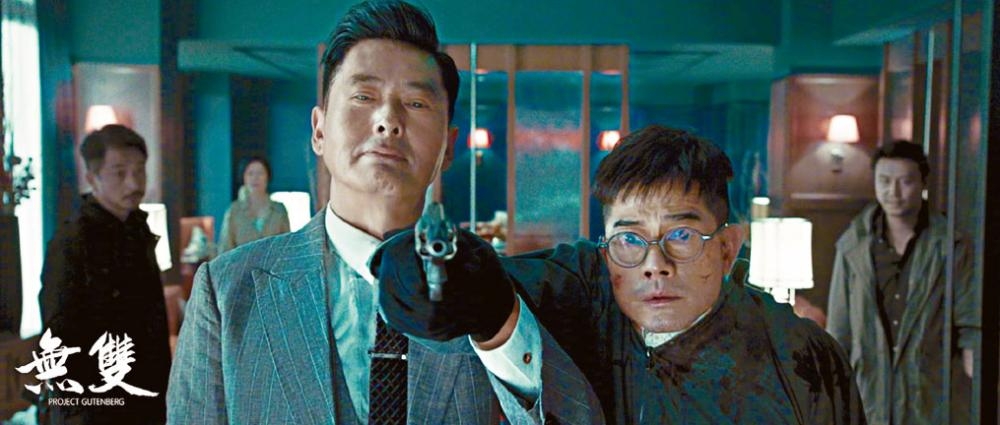 courtesy of singtao.com
The Felix Chong Man Keung directed, Chow Yun Fat, Aaron Kwok Fu Sing, Zhang Jingchu starred film PROJECT GUTENBERG (MO SEUNG) will open on September 30th. The film company even released a trailer and poster. After working together in COLD WAR 2 (HONG JIN 2), Fat Gor and Sing Sing had many scenes together this time. In the film Fat Gor played a counterfeit currency organization mastermind "Painter", while Sing Sing played a clueless painter as they teamed up to create a super realistic counterfeit currency.
With many gun fight scenes Fat Gor looked very heroic and inevitably reminded people of Mark Gor in A BETTER TOMORROW. In one scene Fa Gor light a cigarette with fake U.S. currency, which felt like a homage to BETTER! In addition, the film was shot on location in Hong Kong, Canada and Thailand and had three major gun fights. In the trailer the rocket blast took place in Thailand.