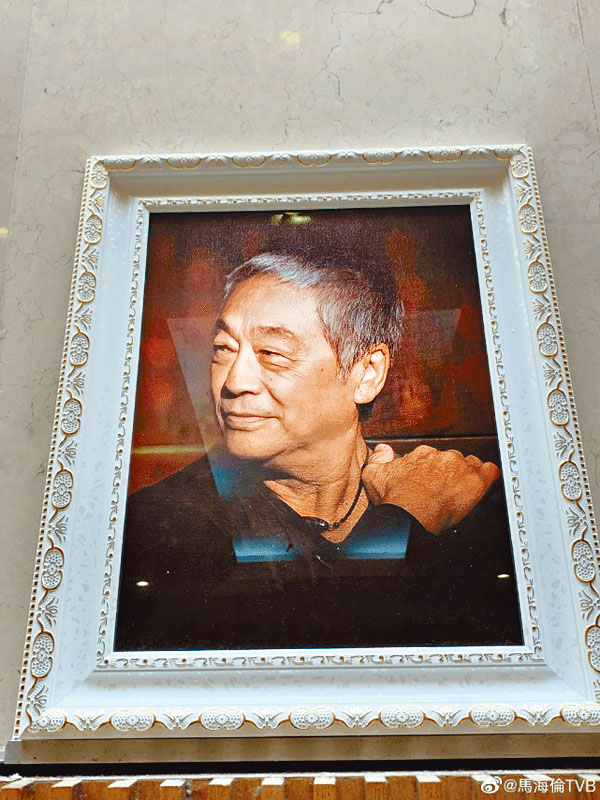 Kenneth Tsang's funeral photo was one of his favorites by a famous photographer
courtesy of singtao.com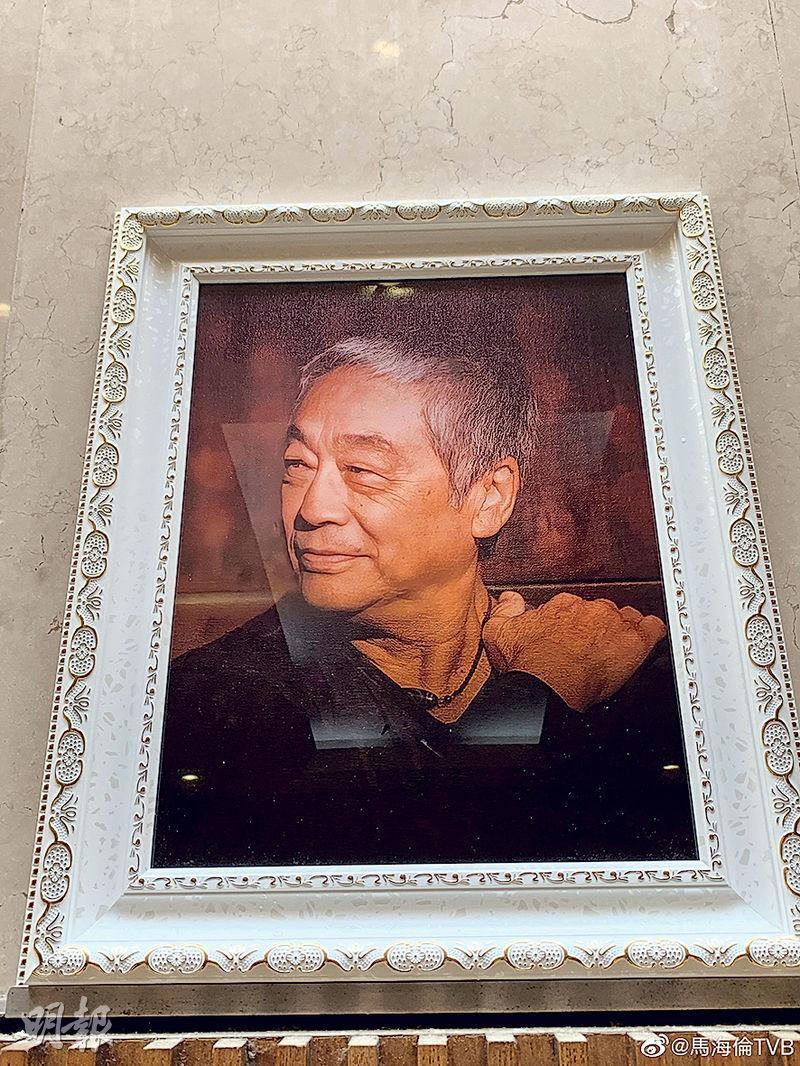 Helen Ma posts the funeral photo, which reportedly Kenneth Tsang's widow Chiao Chiao chose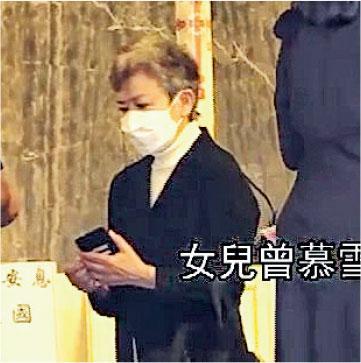 Chiao Chiao makes her first appearance after Kenneth Tsang's passing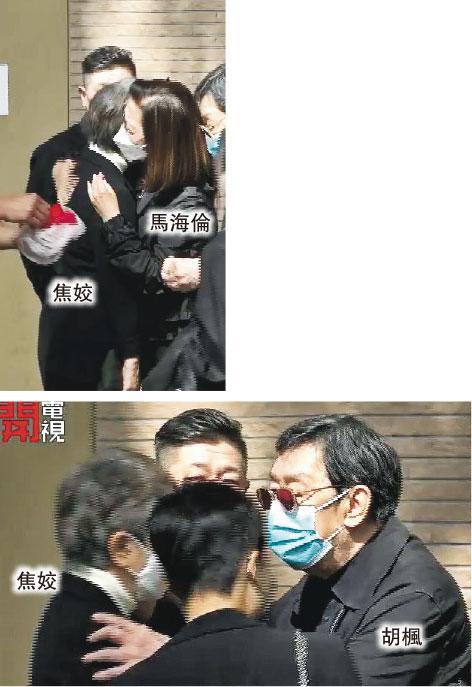 Helen Ma and Wu Fung embrace and comfort Chiao Chiao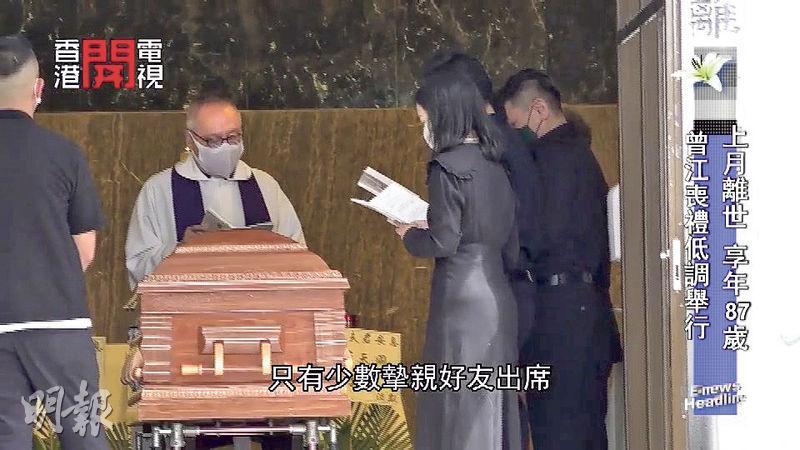 Kenneth Tsang's funeral ceremony is Catholic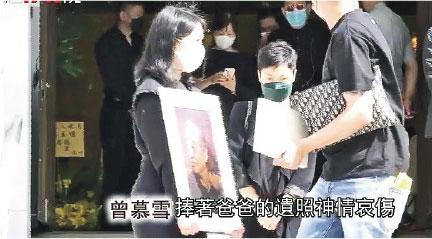 Tsang Mo Suet carries her father's photo out of the church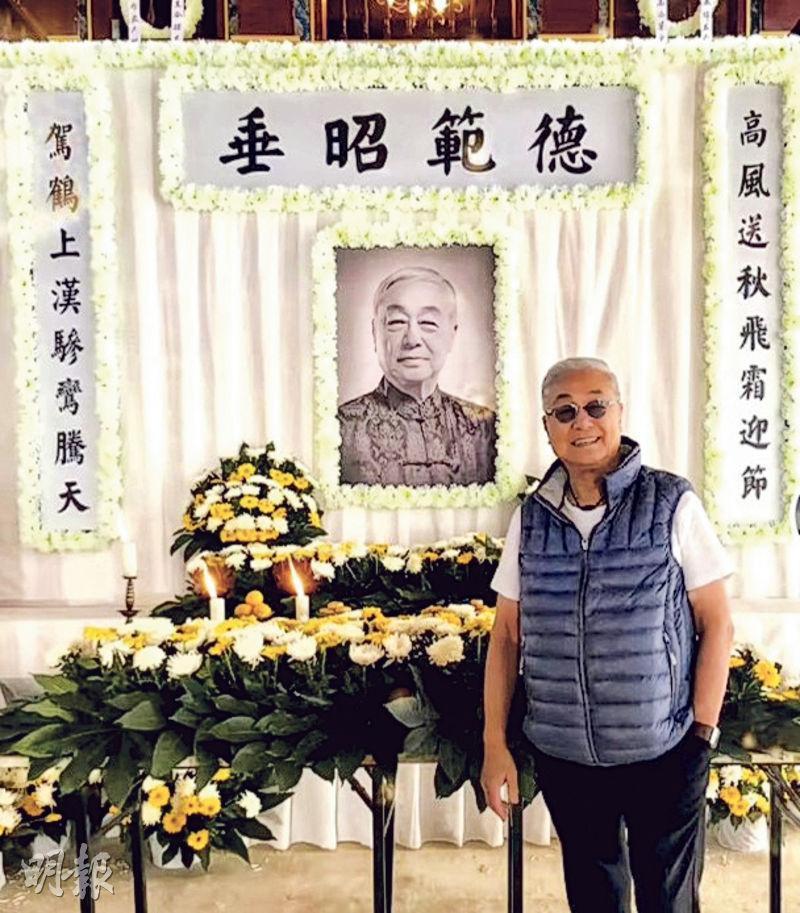 Kenneth Tsang posed for a photo with his film character's funeral photo
courtesy of mingpao.com
Veteran artist Kenneth Tsang Kong passed away at a hotel last month at ge 87. Tsang Kong's family two days ago held a low key funeral at a church. After the services ended, the remains were transported to the crematorium. Friends like Wu Fung and Helen Ma sorrowfully sent their late friend off on his final journey.
Tsang Kong's daughter Tsang Mo Suet followed Papa's wishes and held a low profile funeral. The service was Catholic, the hall was simply and cleanly decorated. Widow Chiao Chiao and daughter Tsang Mo Suet arrived early on to watch over the affair. Only few close family and friends attended. Artists like Wu Fung, Helen Ma, Tsang's second wife Tang Kung Pik and Yuen Su Fai came to bid their old friend farewell. The service ended after half a hour, as its the cremation ceremony. When Wu Fung and Helen Ma left they embraced Chiao Chiao to comfort her. Tsang Mo Suet was more calm. Although she did not accept any television interview, she said to the media, "Thank you very much."
Workers posted the news of the farewell ceremony on Tsang Kong's social media accounts. "Mr. Tsang, today was your farewell ceremony. After this we won't see each other again, for the rest of our lives we would be without you. You would rest in peace forever and we would miss you forever. My most respected Mr. Tsang Kong, have a safe journey. You once said, your life was well lived. May you be the same way in Heaven. Countless words left unsaid, we are grateful for you!" The post had a photo of two hands holding a candle, as well as a photo of Tsang Kong standing next to his funeral photo at the altar. The caption said, "This was a photo of Mr. Tsang from 5 years ago, Mr. Tsang at the time said to take a photo to remember the occasion." Tsang Kong was obviously very open minded and had no taboo at all.
Helen Ma after attending the funeral early yesterday morning posted Tsang Kong's final photo. "Without reluctance i sent Big Brother (Tsang Kong) off on his final journey. Everyone is lining up to go, you just went first. See you again in another world in the future."