For the week ending Sunday May 1 2022
Photos courtesy of Yahoo! Movies Hong Kong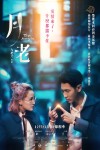 10 TILL WE MEET AGAIN
Can : Yuet Lo
d. Giddens Ko
Vivian Sung, Ko Chen Tung, Gingle Wang, Umin Boya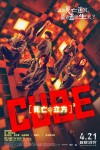 9 CUBE
d. Yasuhiko Shimizu
Masaki Suda, Masaki Okada, Hikaru Tashiro, Takumi Saito,
Anne Watanabe, Kotaro Yoshida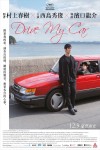 8 DRIVE MY CAR
d. Ryusuke Hamaguchi
Hidetoshi Nishijima, Toko Miura, Masaki Okada,
Reika Kirishima, Sonia Yuan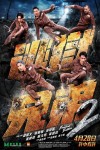 7 BREAKOUT BROTHERS 2
Can : Toh Yuk Hing Dai 2
d. Mak Ho Bong
Patrick Tam Yiu Man, Louis Cheung Kai Chung, Ron Ng Cheuk Hei,
Justin Cheung Kin Sing, Adam Pak Tin Nam, Kenny Wong Tak Bun,
Tyson Chak, Terry Zou (Chow Man Ching), Stephen Wong Cheung Hing,
Thor Lok Chun Wai, Christine Ng Wing Mei, Larine Tang Yueping,
Ben Yuen Fu Wa, Joe Junior
Rating : IIB
Length : 85 mins.
Opening January 13 2022 (POSTPONED)
Opening April 28 2022
Trailer :
https://youtu.be/Q_e-pFUWvQY
[ MCL CINEMA ]
Ho Chun, a young entrepreneur, is sent to jail. By implementing his philosophy in the business world that money can solve any problems, Ho Chun offers Big Roller, Kin Tin, Scar and Ho Ching a considerable amount of money for assisting him to breakout from jail. However, Big Roller and his gang reject the offer since they believe serving their sentences is the only right thing to do. It leaves Ho Chun with no choice but using other extreme methods to force Big Roller and his gang to commit.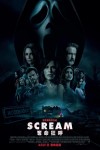 6 SCREAM
d. Matt Bettinelli-Olpin, Tyler Gillet
Neve Campbell, David Arquette, Courtney Cox,
Jack Quaid, Jenna Ortega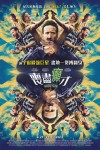 5 THE UNBEARABLE WEIGHT OF MASSIVE TALENT
d. Tom Gormican
Nicolas Cage, Pedro Pascal, Tiffany Haddish, Neil Patrick Harris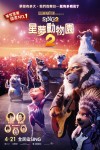 4 SING 2
d. Garth Jennings
Illumination Animation
English Voices: Matthew McConaughey, Reese Whitterspoon,
Scarlett Johansson, Taron Egerton, Seth McFarland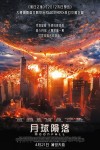 3 MOONFALL
d. Roland Emmerich
Halle Barry, Patrick Wilson, John Bradley, Michael Pena,
Charlie Plummer, Wenwen Yu, Donald Sutherland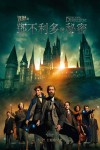 2 FANTASTIC BEASTS: THE SECRETS OF DUMBLEDORE
d. David Yates
Eddie Redmayne, Jude Law, Ezra Miller, Dan Fogler, Callum Turner,
Katherine Waterston, Alison Sudol, Mads Mikkelsen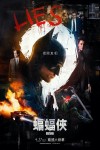 1 THE BATMAN
d. Matt Reeves
Robert Pattinson, Andy Serkis, Jeffrey Wright,
Zoe Kravitz, Colin Farrell, John Turturro,
Paul Dano, Peter Sarsgaard