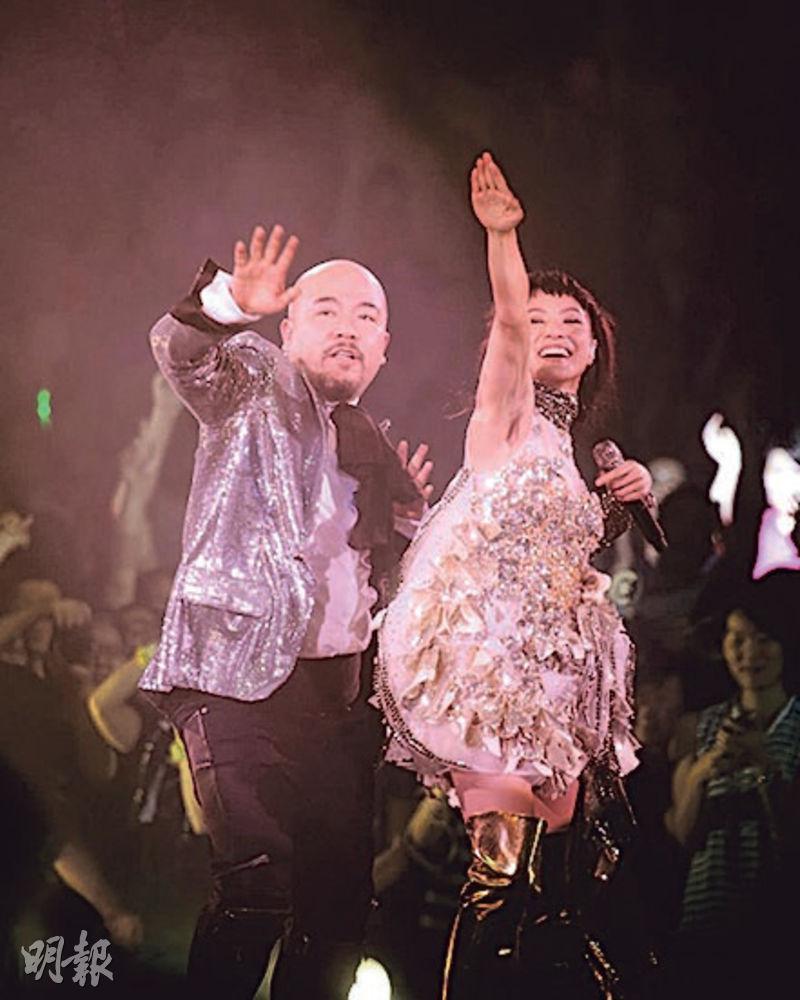 Denise Ho posts a photo with Wyman Wong to celebrate his birthday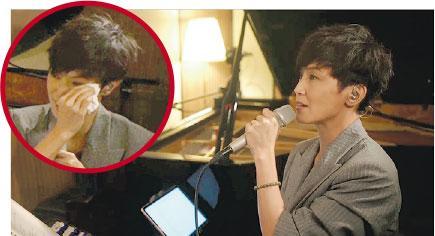 Denise Ho breaks down halfway through her performance
courtesy of mingpao.com
Yesterday Denise Ho Wan Si held an online concert "HOCC MINI LIVE -- YY NIGHT" to celebrate her good friend Wyman Wong's birthday and chose to perform songs that Wyman Wong wrote lyrics to. He was in Europe. This was the first public performance for Ho Wan Si since her May 11th arrest by the Department of National Security on the charge of "conspiring with foreign power or forces beyond the borders to endanger national security" and release on bail. Earlier she wrote on social media, "Even if the environment gets worse, I still have to improve myself and keep on living well."
Yesterday was Wyman Wong's birthday. Ho Wan Si first shared a photo of them dancing on the stage on social media. She wrote, "I really want to one day hold your hand and step onto this stage again, so we both have to be healthy, live to 100, promise me."
The first song of the concert was SWALLOWTAIL BUTTERFLY. Ho Wan Si appeared to be relaxed and even pretended to be Aaron Kwok Fu Sing when she sang the birthday song for Wyman Wong. She explained that the original concept of YY night for her own birthday (May 10th), because a lot of things happened it was delayed. So she decided to celebrate her close friend Wyman Wong's birthday instead. She not only sang songs that Wyman Wong wrote for her but also for other singers as well. Fans posted messages to cheer her on. Midway through the concert she broke down. The staff handed her tissue to wipe her tears. She said that she did not dare to look at the messages anymore. "It's not easy, not easy for anyone." She sid that at this moment she thought of friends who have scattered all around the world, or some in Hong Kong who could not be easily seen, some who have lost their freedom. She said that in the past week she cried a lot, but no matter what everyone would keep working hard. The concert originally was for members only, but later she arranged for a social media live broadcast and for even more people to be able to watch it.