For the week ending Sunday May 15 2022
Photos courtesy of Yahoo! Movies Hong Kong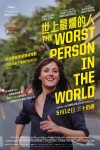 10 THE WORST PERSON IN THE WORLD
d. Joachim Trier
Renate Reinsve, Anders Danielsen Lie, Herbert Nordrum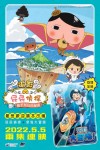 9 BUTT DETECTIVE THE MOVIE: THE SECRET OF SOUFFLE ISLAND AND SHINKAI NO SURVIVAL
d. Akifumi Zako
Japanese Animation
Rating : I
Length : 80 mins.
Opening May 5 2022
Trailer :
https://youtu.be/j5sxBMYiXxg
[ BROADWAY CIRCUIT ]
Butt Detective the Movie: The Secret of Souffle Island
A written notice from Phantom U has reached Souffle Island, where winds blow throughout the year. His target is the island's treasure, the Wind Guide. Oshiritantei visits the island along with the Wankoro police, and there meets the girl Lulu, who flies freely about in the sky. She dreams of the world outside the island, but she's tied down by her familial duty to guard the big lighthouse that is vital to the islanders' livelihoods. On the night of the full moon Phantom U specified, Oshiritantei and the others try to protect the Wind Guide from him, but Phantom U has a "secret plan"... When Oshiritantei's famous deduction shines, the secret hidden on the island will become clear!
Shinkai No Survival
Geo, Phoebe, and Dr. Gong board the Ammonite Submarine for a deep-sea survey. On their way down to several thousand meters of depth, they get caught in some methane gas bubbles, and the Ammonite Submarine breaks down. Now, they can no longer contact Kay, who's up on the surface. Then, a huge sperm whale and giant squid attack, and Geo ends up getting separated from the group! Phoebe and Dr. Gong go to rescue Geo, but the Ammonite only has a little bit of energy left...
Meanwhile, Geo is surrounded by deep-sea creatures on the pitch-black ocean floor! Will they manage to make it back safely from their extreme deep-sea situation!?
"I'll be sure to survive, just wait and see!!"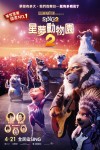 8 SING 2
d. Garth Jennings
Illumination Animation
English Voices: Matthew McConaughey, Reese Whitterspoon,
Scarlett Johansson, Taron Egerton, Seth McFarland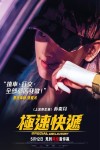 7 SPECIAL DELIVERY
d. Park Dae-Min
Park So Dam, Kim Eui-Sung, Song Sae-Byeok
Rating : IIB
Length : 109 mins.
Opening January 13 2022 (POSTPONED)
Opening May 12 2022
Trailer :
https://youtu.be/KoEQbtBlaSA
[ BROADWAY CIRCUIT ]
"I deliver everything that the post office service does not handle."
Eun-ha, who is a normal junkyard employee, secretly works as a delivery clerk that deals with unusual delivery request. One day, Eun-ha heads to Seoul to pick up a client who is involved in a gambling crime that wants to flee overseas. However, Eun-ha meets the client's young son at the pick-up point, instead of the client himself. Kyung-pil, a current police officer who is actually masterminding the whole gambling crime, chases after the missing child who has the security key to the bank account that holds 30 million dollars. After a long pursuit from Seoul to Busan, Eun-ha fights against the police to protect the child!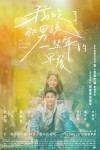 6 MY BEST FRIEND'S BREAKFAST
Can : Ngor Hap Liu Na Nam Hai Yut Jing Nin Dik Jo Chan
d. Ryan Tu
Moon Lee, Eric Chou, Jean Ho, Edison Song
Rating : IIA
Length : 119 mins.
Opening May 11 2022
Trailer :
https://youtu.be/rLfOoLVX_8A
[ BROADWAY CIRCUIT ]
17-year-old sophomore Xiang Wei-xin sees food as the most healing and important thing in life. That's how she meets Tao You-quan: in the convenience store on campus.
When Xiang Wei-xin needs five more bucks to pay for her favorite pineapple bun, Tao You-quan chips in and saves her day. The next day, she witnesses a breakup scene by the pool in school, and it turns out to be You-quan and his cheating girlfriend who refuses to let go. Wei-xin comes up with an idea and uses her best friend/campus belle Fang Qi-ran as an excuse to intervene, ending their relationship. To her, she's returning the favor by helping out.
Since that day, Qi-ran's been receiving two breakfasts, a wooing gesture from two guys. Qi-ran is not interested and gives them to her foodie best friend Wei-xin so they don't go to waste. Wei-xin is strapped for cash, and to be able to eat to her heart's content every day is more than satisfying. Meanwhile, Zhang Yuan-shuo, the president of Guitar Club, uses free milk tea to get Wei-xin to say yes to do a solo show on the school's anniversary. There is only one catch: she can't really play guitar. In a chance encounter on the rooftop, You-quan offers to teach her guitar; therefore to Wei-xin, it doesn't seem like that much of a daunting challenge anymore...
Like most 17-year-old girls, Wei-xin imagines all kinds of scenarios in her future life, and You-quan, Qi-ran and Yuan-shuo do too. At the beginning of the story, they never expect so much can happen in a year and that there will be all kinds of hurdles in life...
The good news is that they eventually find the answers on their way to adulthood.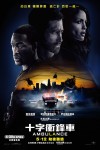 5 AMBULANCE
d. Michael Bay
Jake Gyllenhaal, Yahya Abdul-Mateen II, Eiza Gonzalez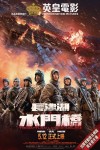 4 THE BATTLE AT LAKE CHANGJIN II
d. Tsui Hark
Wu Jing, Jackson Yee, Duan Yihong, Zhang Hanyu, Zhu Yawen, Li Chen,
Elvis Han, Geng Le, Du Chun
Rating : IIB
Length : 149 mins.
Opening May 12 2022

[ MCL CINEMA ]
During the second battle of the War to Resist U.S. Aggression and Aid Korea, the 9th Corps Command issues an order for the 7th Infantry Company to attack the Sumun Bridge. The 7th Company suffers a tough march to the Sumun Bridge. The soldiers are near their limits, every step forward in the midst of the harsh weather only means another great challenge to the body and mind...

When they inch close to the Sumun Bridge, the 7th Company perseveres with sheer and steel-like willpower. They bomb and destroy every attempt the US Army makes to repair the Bridge. Three grueling clashes – and the 7th Company finally manage to block the US Army's retreat to Xingnan Port.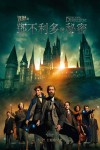 3 FANTASTIC BEASTS: THE SECRETS OF DUMBLEDORE
d. David Yates
Eddie Redmayne, Jude Law, Ezra Miller, Dan Fogler, Callum Turner,
Katherine Waterston, Alison Sudol, Mads Mikkelsen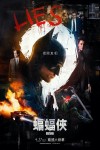 2 THE BATMAN
d. Matt Reeves
Robert Pattinson, Andy Serkis, Jeffrey Wright,
Zoe Kravitz, Colin Farrell, John Turturro,
Paul Dano, Peter Sarsgaard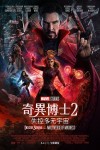 1 DR. STRANG IN THE MULTIVERSE OF MADNESS
d. Sam Raimi
Benedict Cumberbatch, Elizabeth Olsen, Chiwetel Ejiofor,
Benedict Wong, Xochitl Gomez, Michael Stuhlbarg, Rachel McAdams