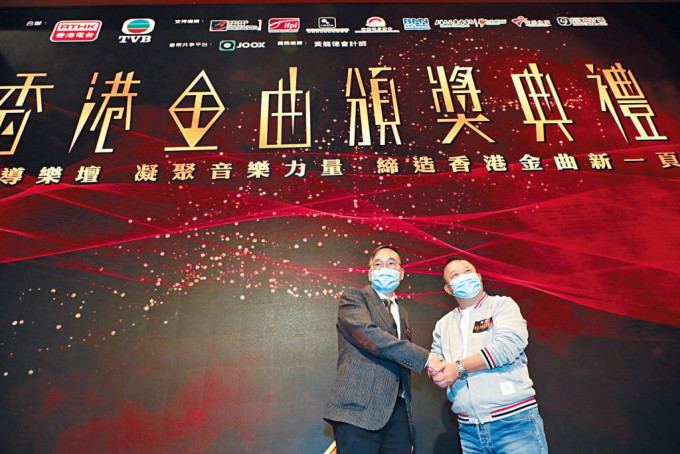 In early January, RTHK consultant (programming) Ho Chung Yan and TVB general manager Eric Tsang attended the Hong Kong Gold Song 2021/2022 press conference
courtesy of singtao.com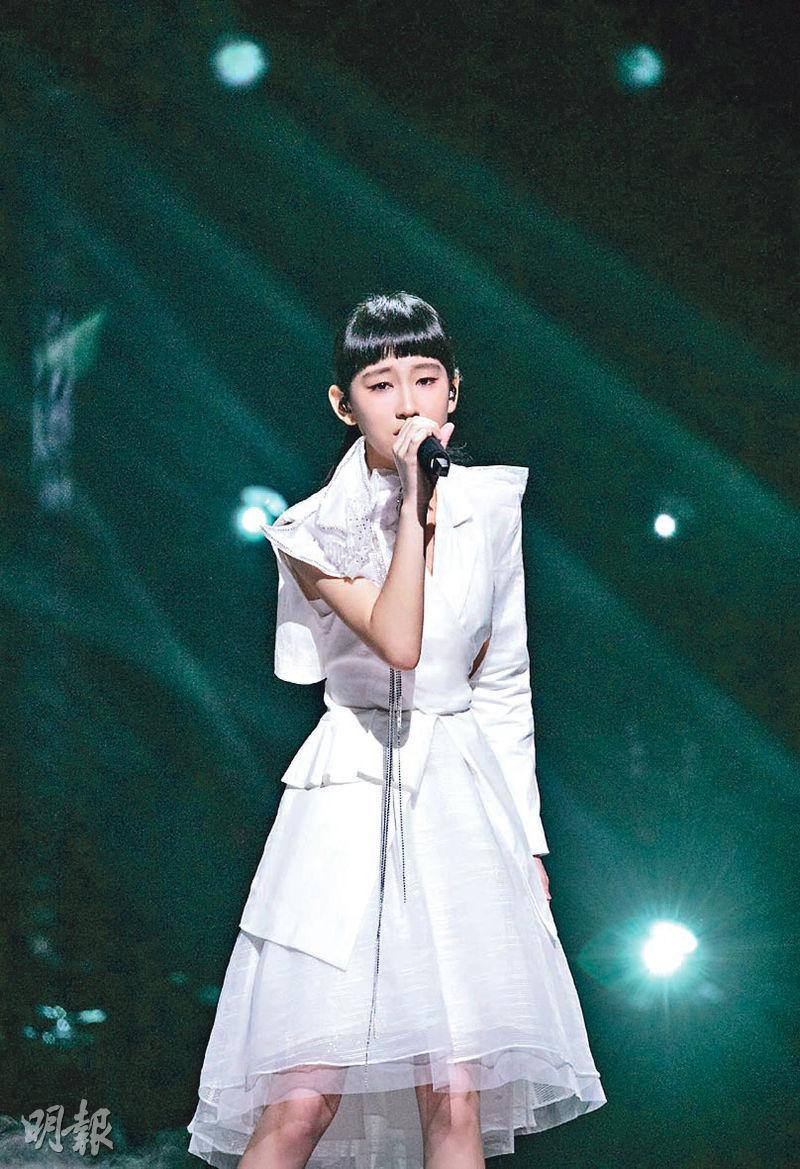 The Rookie Award is rumored to be as good as Gigi Yim's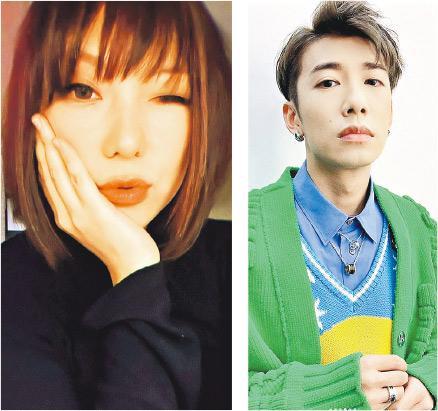 Jilly Vidal and Kaho Hung are nominated for the Best Improvement Award
courtesy of mingpao.com
Postponed due to the fifth wave of the pandemic, the Hong Kong Gold Song Awards 2021/2022 will take place on Sunday, July 24th at Television City. At the same time the event announced that it has invited musician Chiu Tsang Hei to create a new chapter of award show theme song for Hong Kong Gold Song, and the all newly produced Hong Kong Gold Song awards would be born as well. The newly minted awards would be a Chinese character "gold" in 3D, with the world recognized tremble clef symbol. The words "Hong Kong Gold Song" would be etched on the pillar the symbol would rest on.
The Hong Kong Gold song would present awards in 13 categories that merged public voting, professional evaluation and public survey data. They would be the "Gold Song Award", "Rookie Award", "Chinese Song Award", "Male Singer", "Female Singer", "Band", "Best Duet Award", "Best Series Song Award", "Global Chinese Ultimate Song Award", and the professional jury selected "CASH Creative Singer Award", "Best Chinese Record Award", "The Best Improvement Award of the Year", and the "Honorary Award".
The event announced "the Best Improvement Award" nominees Jill Vidal (Wing Sze), Mischa Ip Hau Lam, Feanna Wong Suk Man, Kaho Hung,Jace Chan Hoi Wing, Zaine Sze Hong Kiu, Sukie Shek Wing Lei, Simon On Chun Ho, Karen Kong Or Won and the band ONE PROMISE.
This award selection committee would, according to singers' overall performance in the election period (November 14 2020 to January 19 2022), including each major media's music chart performance, record sales, concert performance and other factors, name the nominees, then the professional jury would provide scores to select the winner. The results would be unveiled and the night of the award show and the award would be presented then.
On the night of the award, TVB and Radio and Television Hong Kong through radio, television and internet would broadcast the event live in its entirety. The Hong Kong Gold Song Awards would also receive the all support from the industry and various organizations including the Composers and Authors Society of Hong Kong (CASH), the International Federation of the Phonographic Industry (IFPI Hong Kong Group), the Hong Kong Recording Industry Alliance, the Hong Kong Record Merchants Association, Beijing Radio and Television Station, Radio Shanghai FM 101, Guangdong Radio and Television Music FM, Tianjin Radio and Television Station; and the accounting firm of Patrick Wong CPA that would be responsible for the tabulation of the results. The event's "Music sharing platform" JOOX would fully promote this music event, through its platform it would invite even more music fans to vote, support the uniquely Hong Kong music culture and continue to spread it.