For the week ending Sunday May 8 2022
Photos courtesy of Yahoo! Movies Hong Kong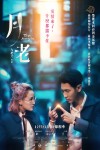 10 TILL WE MEET AGAIN
Can : Yuet Lo
d. Giddens Ko
Vivian Sung, Ko Chen Tung, Gingle Wang, Umin Boya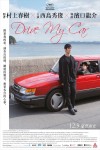 9 DRIVE MY CAR
d. Ryusuke Hamaguchi
Hidetoshi Nishijima, Toko Miura, Masaki Okada,
Reika Kirishima, Sonia Yuan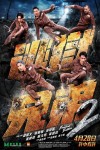 8 BREAKOUT BROTHERS 2
Can : Toh Yuk Hing Dai 2
d. Mak Ho Bong
Patrick Tam Yiu Man, Louis Cheung Kai Chung, Ron Ng Cheuk Hei,
Justin Cheung Kin Sing, Adam Pak Tin Nam, Kenny Wong Tak Bun,
Tyson Chak, Terry Zou (Chow Man Ching), Stephen Wong Cheung Hing,
Thor Lok Chun Wai, Christine Ng Wing Mei, Larine Tang Yueping,
Ben Yuen Fu Wa, Joe Junior
Rating : IIB
Length : 85 mins.
Opening January 13 2022 (POSTPONED)
Opening April 28 2022
Trailer :
https://youtu.be/Q_e-pFUWvQY
[ MCL CINEMA ]
Ho Chun, a young entrepreneur, is sent to jail. By implementing his philosophy in the business world that money can solve any problems, Ho Chun offers Big Roller, Kin Tin, Scar and Ho Ching a considerable amount of money for assisting him to breakout from jail. However, Big Roller and his gang reject the offer since they believe serving their sentences is the only right thing to do. It leaves Ho Chun with no choice but using other extreme methods to force Big Roller and his gang to commit.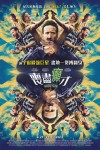 7 THE UNBEARABLE WEIGHT OF MASSIVE TALENT
d. Tom Gormican
Nicolas Cage, Pedro Pascal, Tiffany Haddish, Neil Patrick Harris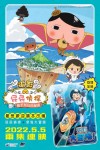 6 BUTT DETECTIVE THE MOVIE: THE SECRET OF SOUFFLE ISLAND AND SHINKAI NO SURVIVAL
d. Akifumi Zako
Japanese Animation
Rating : I
Length : 80 mins.
Opening May 5 2022
Trailer :
https://youtu.be/j5sxBMYiXxg
[ BROADWAY CIRCUIT ]
Butt Detective the Movie: The Secret of Souffle Island
A written notice from Phantom U has reached Souffle Island, where winds blow throughout the year. His target is the island's treasure, the Wind Guide. Oshiritantei visits the island along with the Wankoro police, and there meets the girl Lulu, who flies freely about in the sky. She dreams of the world outside the island, but she's tied down by her familial duty to guard the big lighthouse that is vital to the islanders' livelihoods. On the night of the full moon Phantom U specified, Oshiritantei and the others try to protect the Wind Guide from him, but Phantom U has a "secret plan"... When Oshiritantei's famous deduction shines, the secret hidden on the island will become clear!
Shinkai No Survival
Geo, Phoebe, and Dr. Gong board the Ammonite Submarine for a deep-sea survey. On their way down to several thousand meters of depth, they get caught in some methane gas bubbles, and the Ammonite Submarine breaks down. Now, they can no longer contact Kay, who's up on the surface. Then, a huge sperm whale and giant squid attack, and Geo ends up getting separated from the group! Phoebe and Dr. Gong go to rescue Geo, but the Ammonite only has a little bit of energy left...
Meanwhile, Geo is surrounded by deep-sea creatures on the pitch-black ocean floor! Will they manage to make it back safely from their extreme deep-sea situation!?
"I'll be sure to survive, just wait and see!!"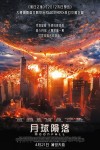 5 MOONFALL
d. Roland Emmerich
Halle Barry, Patrick Wilson, John Bradley, Michael Pena,
Charlie Plummer, Wenwen Yu, Donald Sutherland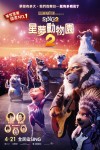 4 SING 2
d. Garth Jennings
Illumination Animation
English Voices: Matthew McConaughey, Reese Whitterspoon,
Scarlett Johansson, Taron Egerton, Seth McFarland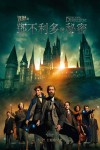 3 FANTASTIC BEASTS: THE SECRETS OF DUMBLEDORE
d. David Yates
Eddie Redmayne, Jude Law, Ezra Miller, Dan Fogler, Callum Turner,
Katherine Waterston, Alison Sudol, Mads Mikkelsen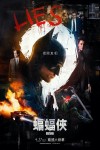 2 THE BATMAN
d. Matt Reeves
Robert Pattinson, Andy Serkis, Jeffrey Wright,
Zoe Kravitz, Colin Farrell, John Turturro,
Paul Dano, Peter Sarsgaard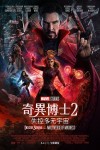 1 DR. STRANG IN THE MULTIVERSE OF MADNESS
d. Sam Raimi
Benedict Cumberbatch, Elizabeth Olsen, Chiwetel Ejiofor,
Benedict Wong, Xochitl Gomez, Michael Stuhlbarg, Rachel McAdams