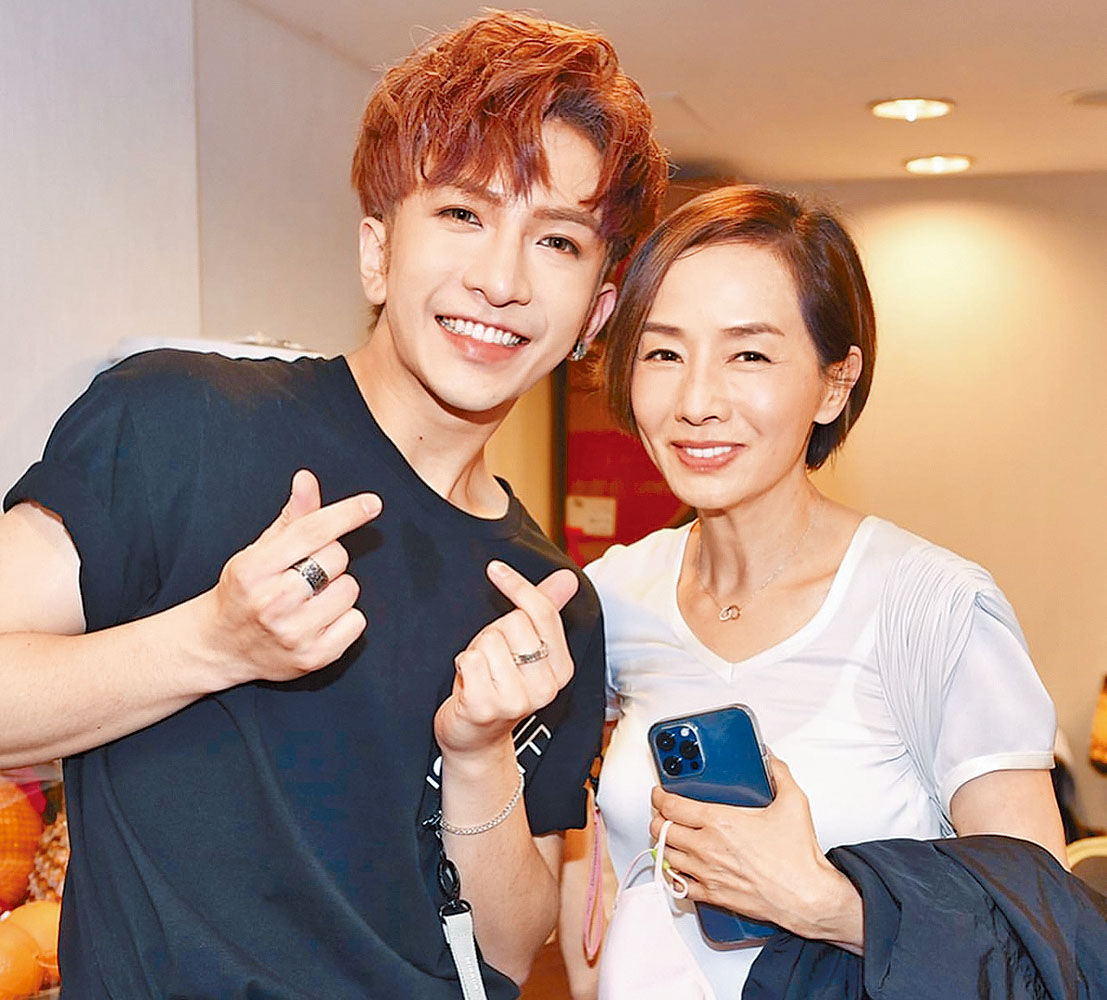 courtesy of singtao.com
Keung To and Jer Lau Ying Ting caught director Kearen Pang Sau Wai's eyes and worked with Best Actress Teresa Mo Shun Kwan on the Emperor Motion Picture NGOR AH MA YAU JOR DAI YI GOR (MY MA HAS SOMEONE ELSE). Aside from Keung To and Jer, in the middle of the month Sister Mo would work on a new film with Anson Lo Hon Ting and Edan Lui Cheuk On.
Best Actress Mo Shun Kwan has always lent a helping hand to the younger generation. She never minded sharing her years of production experience. In the film NGOR AH MA YAU JOR DAI YI GOR, Mo Shun Kwan did more than just took care of her on screen son Jer and Keung To, she and the younger generation took "sleeping" photos of each other. The entire team became one and tried to have dinner after the shoot to keep in contact, they had no generation gap at all!
After finishing this film, Mo Shun Kwan in the middle of the month would join another team. This time her co-stars would also be MIRROR members, the super popular Anson Lo and Edan. Anson Lo earlier revealed that he would work on a new film and spoke about the new role. "The new character I would play would be cooler, more introverted and with a minor emotional problem. I have never tried any of those in a character. My past roles tended to be gentle, the new role felt very fresh and exciting."
Those in the know revealed, "Edan actually is still working on the ViuTV series i.SWIM, but the team due to each actor's schedule had to halt production. In the middle of this month Edan would be running between the series and the film! Mo Shun Kwan would work with two other members on the movie, which of course would be attractive!"