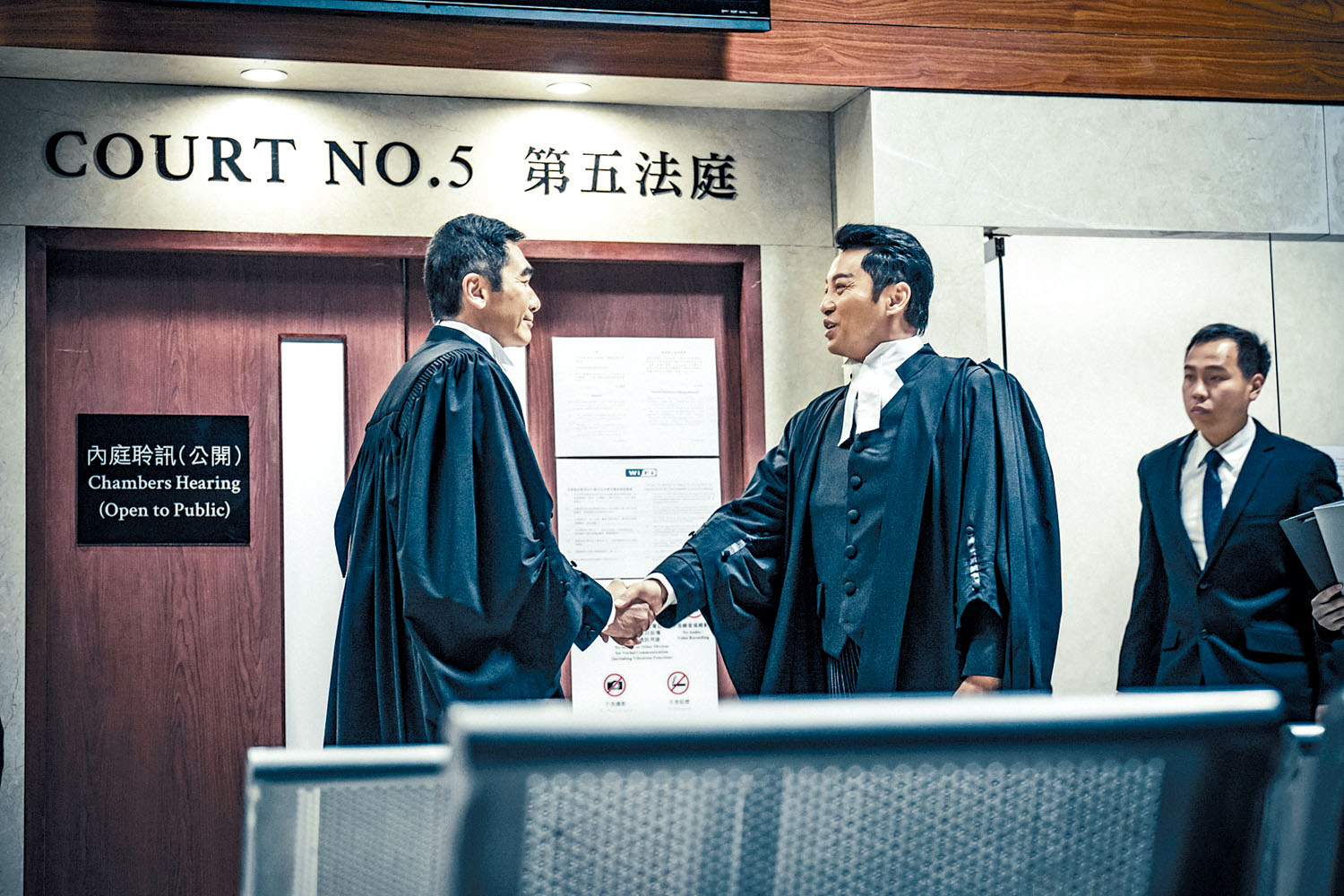 Alex Fong Chung Shun and Patrick Tam play lawyer and prosecutor
courtesy of singtao.com
Alex Fong Chung Shun, Patrick Tam Yiu Man, Carlos Chan Ka Lok starred in the film THE ATTORNEY (YUT CUP JI HUNG) will open on October 28th. Yesterday its official poster was released. The cast included Fong Chung Shun, Tam Yiu Man, Chan Ka Lok, Kenneth Tsang Kong, Justin Cheung Kin Sing, Jeana Ho Pui Yu and the late Liu Kai Chi.
Fong Chung Shun, Tam Yiu Man and Chan Ka Lok took to the court in the film. Fong Chung Shun played a famous big time city lawyer with 20 victories in a row. Ten years ago he represented the victim of a shopping center collapse against the construction company but suffered a loss. Since then suspicions grew about the law in his heart while his career continued to soar. Uncle Chi played a tycoon whose wife passed away early on. His beloved only daughter was murdered and he vowed to find the killer. Tam Yiu Man played a top justice department prosecutor who has always firmly believed the law to be the foundation of a stable Hong Kong. Chan Ka Lok in the film played a new but passionate lawyer who suffered 20 defeats in a row.