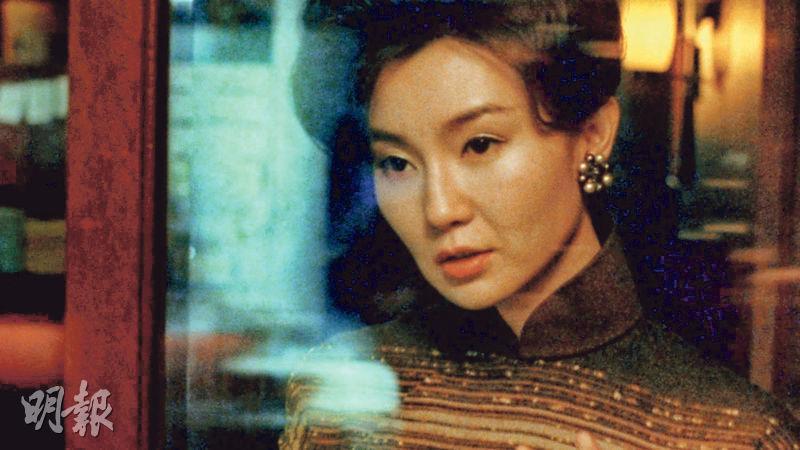 The IN THE MOOD FOR LOVE - DAY ONE NFT recorded 92 seconds from Wong Kar Wai's first day on the film and was sold for over HK$ 4.28 million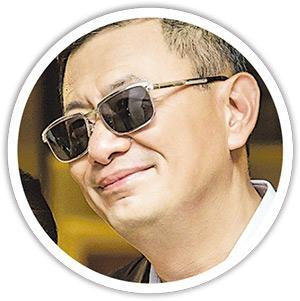 Wong Kar Wai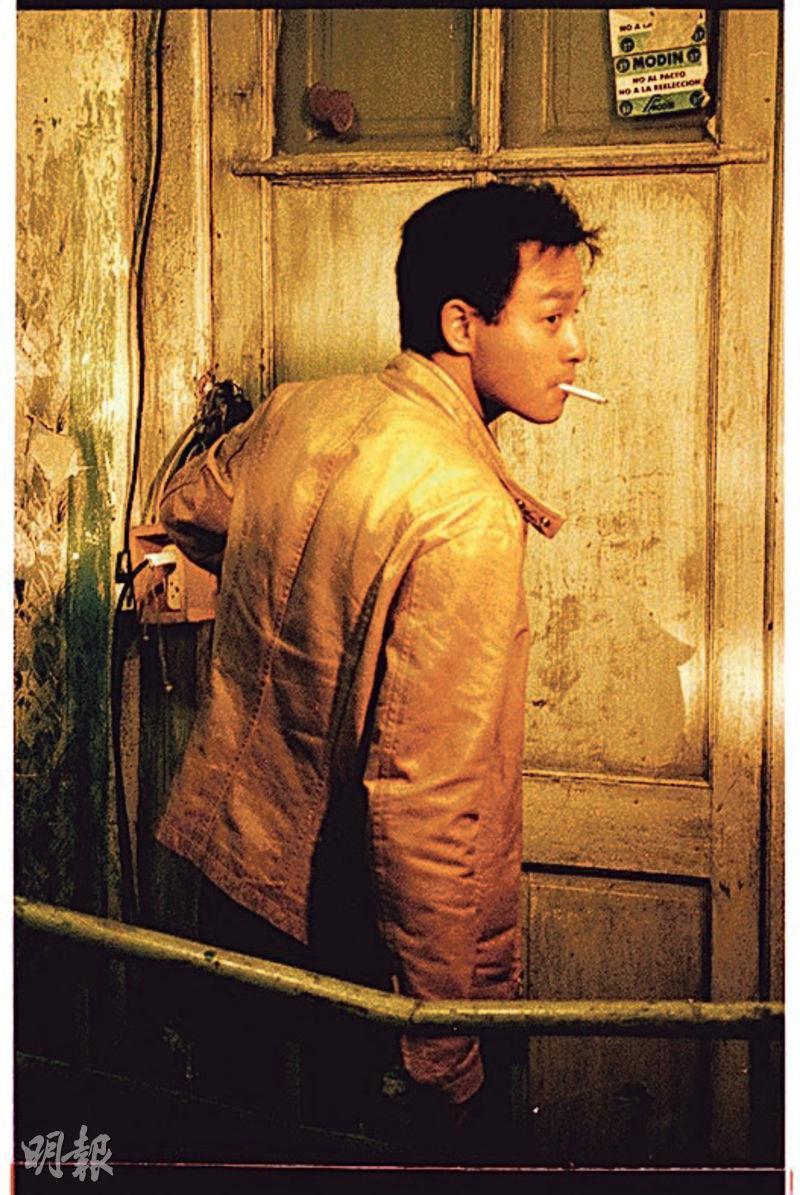 The yellow jacket Leslie Cheung wore in HAPPY TOGETHER sold for 156,000 more than the starting bid of 600,000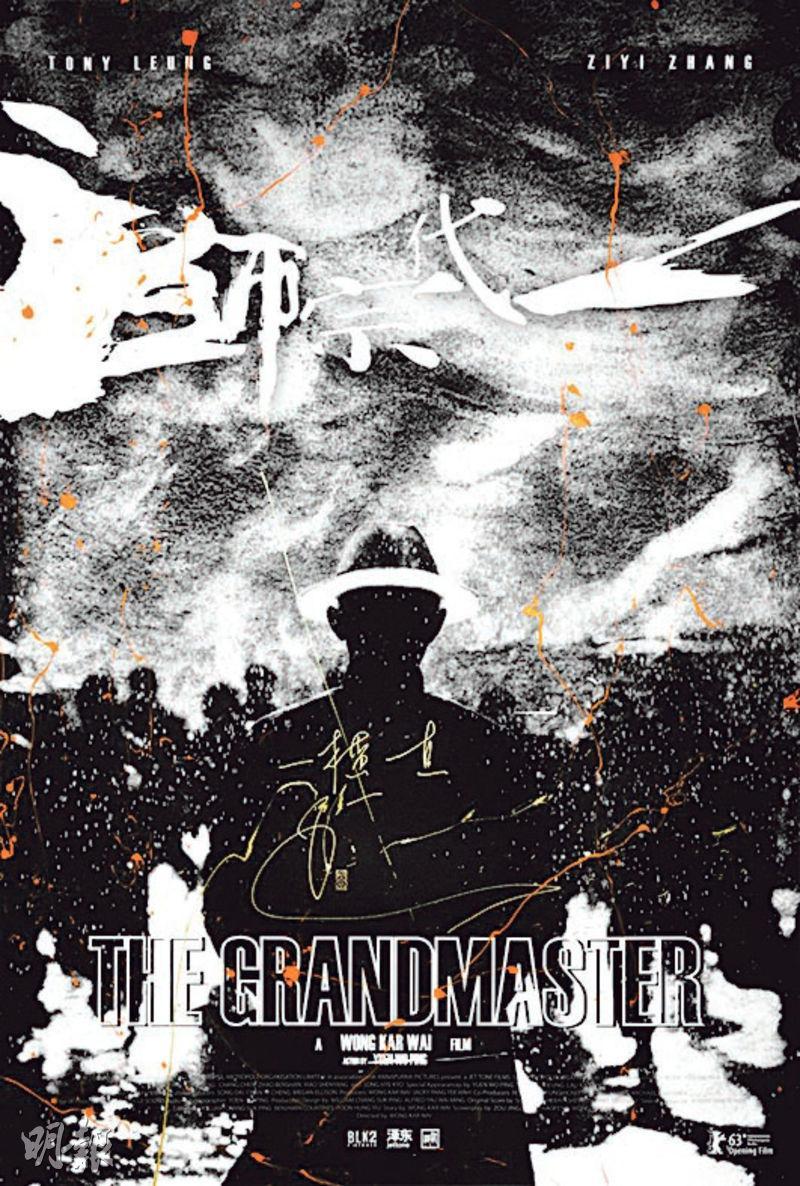 The Last Man Standing - Vertical poster, autographed and hand-painted by Wong Kar Wai, had a fierce competition
courtesy of mingpao.com
Reaching international renown with a Cannes Film Festival Best Director prize for HAPPY TOGETHER, Wong Kar Wai and Hong Kong Sotheby modern art held an auction on the 9th and the 10th. Wong Kar Wai's first NFT, IN THE MOOD FOR LOVE - DAY ONE, was also the first Asian film NFT to appear at an international auction. In the end it was sold for HK$ 4.284 million. The yellow jacket Leslie Cheung Kwok Wing wore in HAPPY TOGETHER was sold for 756,000. The Jet Tone Archive auctioned off 30 items, the "Last Man Standing - Vertical" poster started the bidding at HK$ 200,000 and yesterday was finally sold for HK$ 529,200.
Wong Kar Wai collaborated with Sotheby's as an artist, a collector and a planner on the IN THE MOOD FOR LOVE- DAY ONE NFT, which recorded 92 seconds of IN THE MOOD FOR LOVE's first day in production on February 13th, 1999. Wong Kar Wai wrote, "All creation originates from a single thought. The 'Humane King Sutra' describes that every thought consists of 90 flashes, and within each flash lives 900 sparks and extinguishments. Where did the first thought of In the Mood for Love originate from? Hard to say. What's certain was that 13 February 1999, was the first day when I put that thought into action. The first day of every film production is like the first date with your dream lover; it is filled with fright and delight, like skating on thin ice. An arrow never returns to its bow; twenty years on, this arrow is still soaring." The starting bid on this item was HK$ 2 million. Two days ago it was auctioned and sold for HK$ 4.284 million, with a certificated of authenticity issued by Jet Tone Archive and signed by Wong Kar Wai. As for the yellow leather jacket Leslie Cheung Kwok Wing wore in HAPPY TOGETHER, its starting bid was HK$ 600,000 and it was sold for 756,000.
In addition, Wong Kar Wai attentively chose 30 items that were related to his films for the auction yesterday. Most were costumes, props, photos and posters from his films, as well as works of his long time professional partners like William Chang Suk Ping, Christopher Doyle (To Ho Fung), Wing Shya (Ha Wing Hong) and Ronald Zee (Tsui Chi Chun), and creations from different regions' artist and designers who specifically designed for the Jet Tone 30th anniversary. Among the 30 items, "The Last Man Standing" vertical poster that was autographed and hand-painted by Wong Kar Wai had a particularly fierce competition. In the end the buyer bid HK$529,200 to win the prize. As for 'The Last Man Standing' horizontal poster the winning bid was HK$ 252,000. The theme originally was a line from Ip Man in The GRANDMASTER, "Kung Fu - two words. Horizontal. Vertical." The poster designer Ronald Zee was inspired by it and designed a horizontal and a vertical poster. At the time originally two sets of 4 film posters were planned, in the end due to time constraint only the first was printed for an official poster and was revealed at the Hong Kong premiere. The other 3 never saw the light of day. This time the most initial design returned and completed the "horizontal. vertical." appearance.
As for the HAPPY TOGETHER DIPTYCH, its starting bid was 150,000 and the winning bid was 478,800. This work was a Wong Kar Wai and Tino Kwan Wing Kuen collaboration. Back then the HAPPY TOGETHER poster was printed with the traditional offset printing technique. The DIPTYCH was produced through the modern lighting approach and the preserved HAPPY TOGETHER's traditional cyan, magenta, yellow and key (black) split. Among director Wong Kar Wai's autographed posters, the highest bids were for ASHES OF TIME and the two GRANDMASTER posters. They were sold for 138,600 each. Th 2046 director autographed poster was sold for 126,000. The SUMMER IN BEIJING director autographed poster was sold for HK$ 35,280.