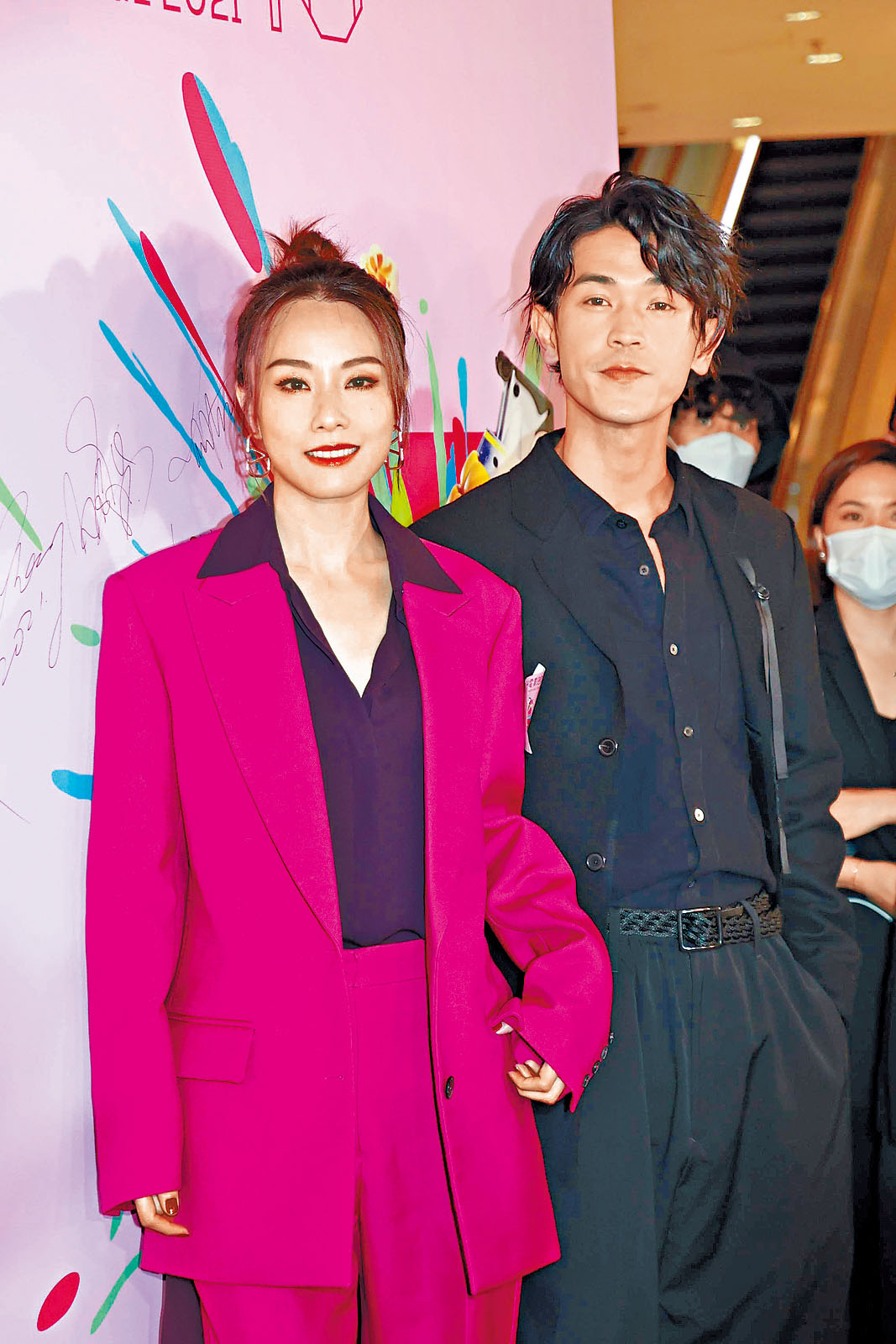 Edward Ma says getting to play a couple with Stephy Tang is good karma from a previous life
courtesy of singtao.com
Chrissie Chau hides her "match stick arms" under long sleeves
Chrissie Chau, Louis Cheung
Stephy Tang declines to comment on whether she would get back together with anyone
courtesy of on.cc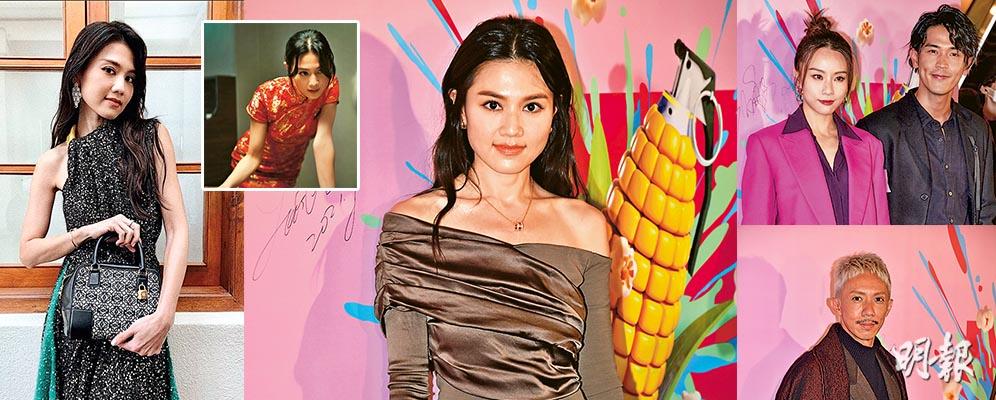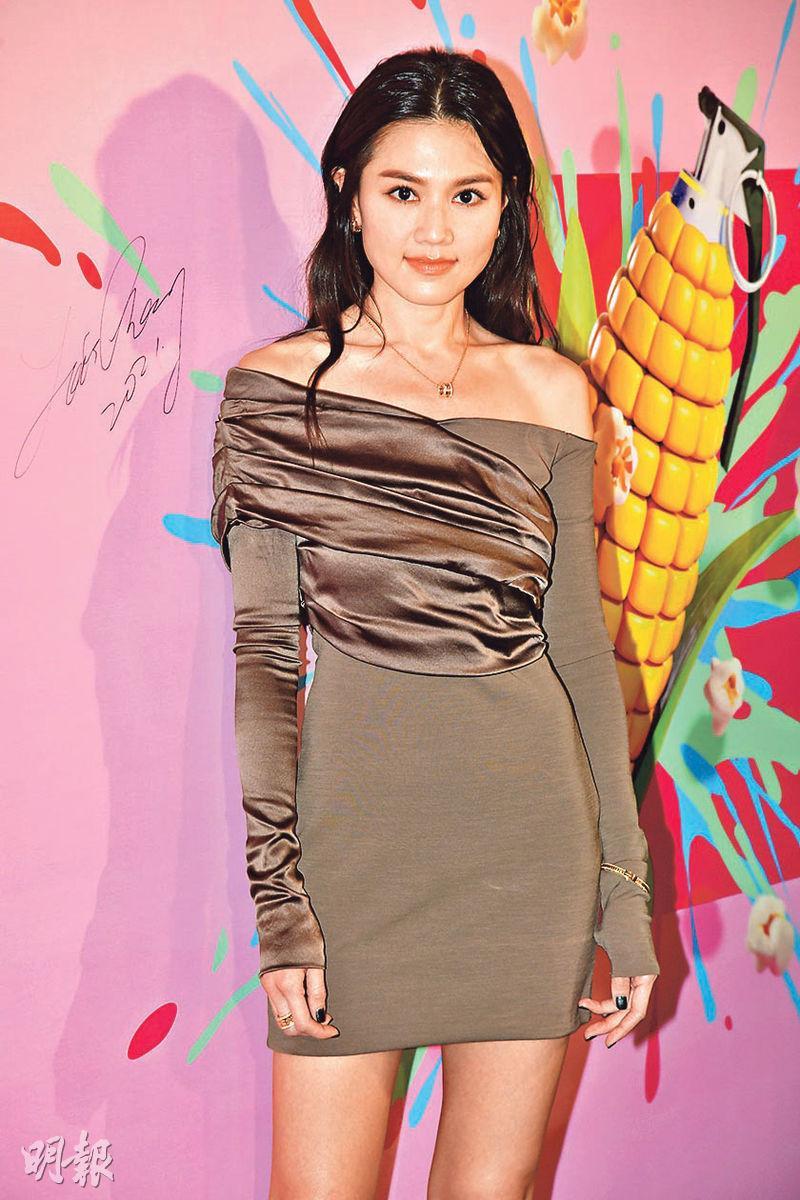 Chrissie Chau says that her MADALENA character gave her a minor depression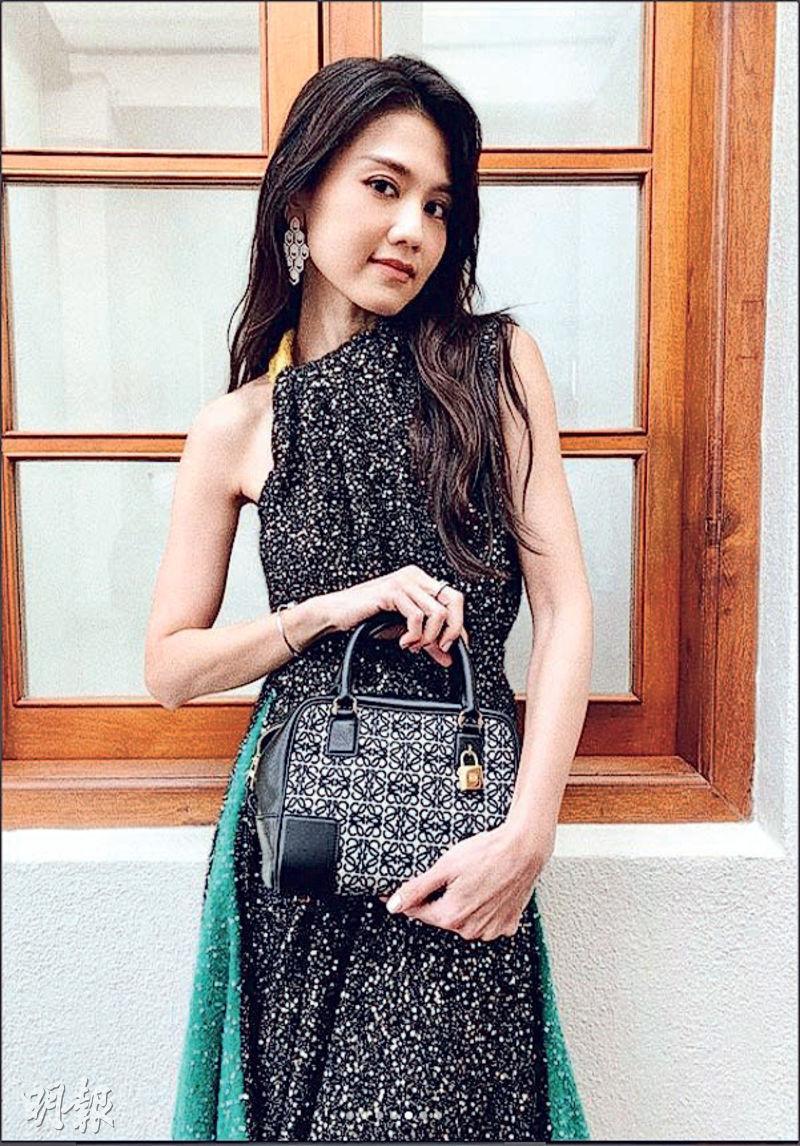 Some online says that Chrissie Chau is so "scary thin" that she resembles a "match stick person"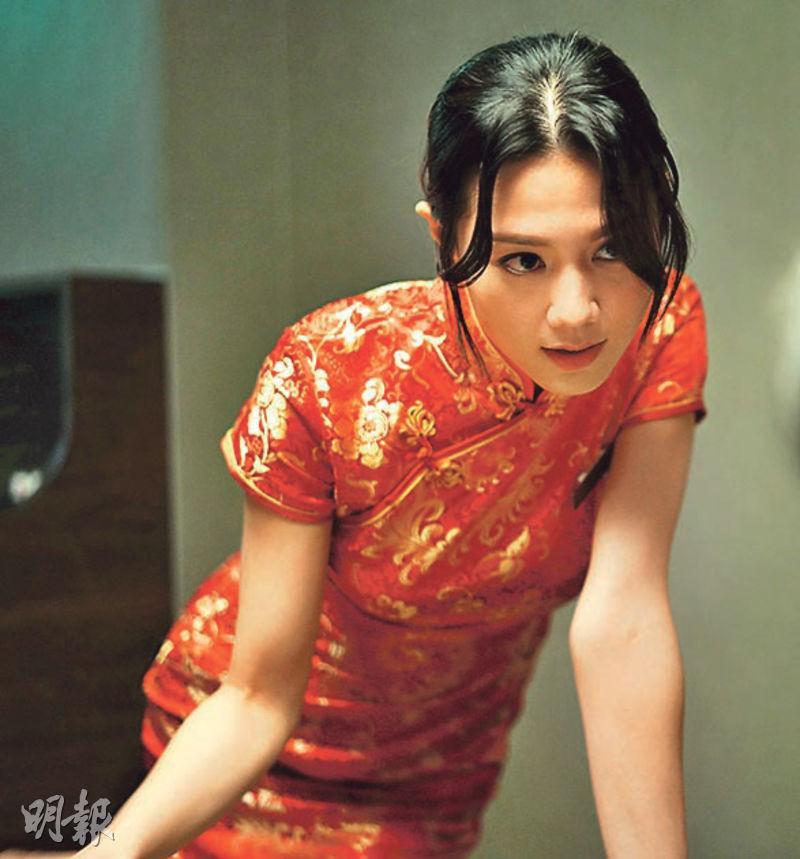 Chrissie Chau has to wear in qipao in the film, so she works out to get into shape and gets even thinner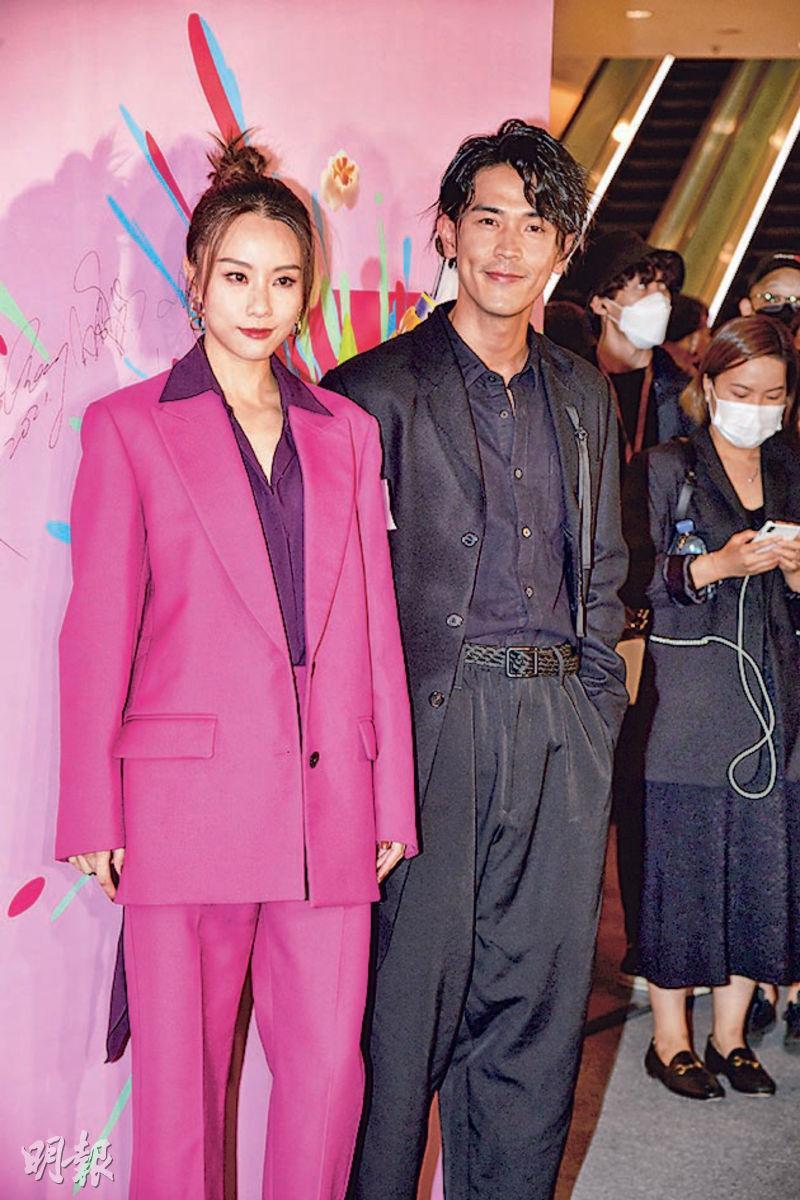 Stephy Tang and Edward Ma have intimate scenes in TWELVE DAYS. She says that she has never gone this far.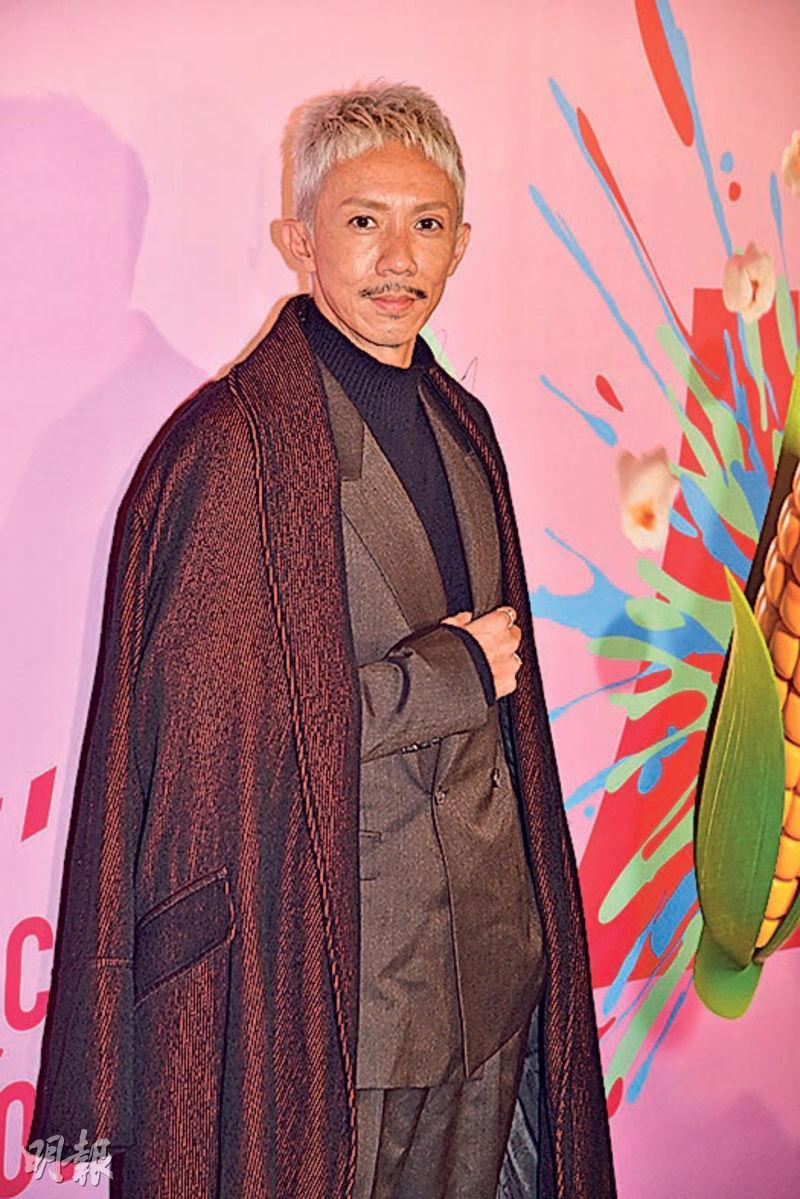 Louis Cheung is confident that his tragic scenes would affect the audience
courtesy of mingpao.com
The Chrissie Chau Sau Na and Louis Cheung Kai Chung starred MADALENA became one of the 18th Hong Kong Asian Film Festival opening film. Two nights ago they dressed up for the film festival opening ceremony.
Chrissie in recent years drastically slimmed down. Some referred to her arms as "match stick arms" in recent photos that she shared on social media and even called her "Chau Thin Na". Two nights ago Chrissie wore long sleeves. She said about being called too thin, "If everyone feels I am too thin, then I would gain weight! Sometimes maybe it's the lighting or angle issue, thank them for their concern but my health is OK." However she admitted that because the character was very tragic, she had a little depression late in the production. Once she finished she was happy again. In the film her character was a restaurant hostess, thus she had to stay in shape. Wearing for qipao for a film for the first time, she felt that wearing qipao could express a woman's physical beauty. Before the film started production she went to restaurants to observe the hostess' working condition, only then she discovered that hostesses now very rarely wore qipao. They mostly wore suits.
Having played many comedic roles, Cheung Kai Chung in the film this time played a love story with Chrissie. Different from his previous characters, he happily said that film critics referred to the character as the peak of his performing art life. As for his wife's review, Ah Chung admitted that his wife worshipped him acting wise.
The other opening film TWELVE DAYS (12 YUT)'s actors Stephy Tang Lai Yan and Edward Ma Chi Wai also attended. Tang Lai Yan said that on the first day of work the director already arranged for her to have an intimate scene with Ma Chi Wai to break through the gap. She stated that she has never been almost naked on the silver screen. As for whether she would ask her ex Prince to support the film, she would let it to its natural course.
Ma Chi Wai and Tang Lai Yan in the film TWELVE DAYS played a couple from dating to marriage. Tang Lai Yan said that the director arranged for an intimate scene on the first day of work to break through the gap. When she got the rundown she was surprised. She said, "On the silver screen, I have never gone that far. Although I was clothed, I looked like I wasn't. Shooting it on that day also had its advantages. The production after rapidly set of spark." She also pointed out that they did not have many intimate scenes in the film, but even so the standard went rather far. In one scene she and Ma Chi Wai seduced each other at the movies.
Would he ask his former boyfriend Prince Chiu to support the film? She said, "I would let it take its natural course." Some online found that Prince liked her posts. She said, "I liked his too, it's social graces, we are friends, giving likes is a show of support." Speaking of Prince revealing online that he felt alone when he went to a physical examination on his own. She said, "I gave him a like for that, I support him in getting a physical exam."
Working with Tang Lai Yun, Ma Chi Wai said that he was very nervous because he already admired her when he was still in school. He thought Tang Lai Yun was very pretty and delicate, but never thought after a decade later they would play a couple. He even felt that it was due to good karma from previous life.