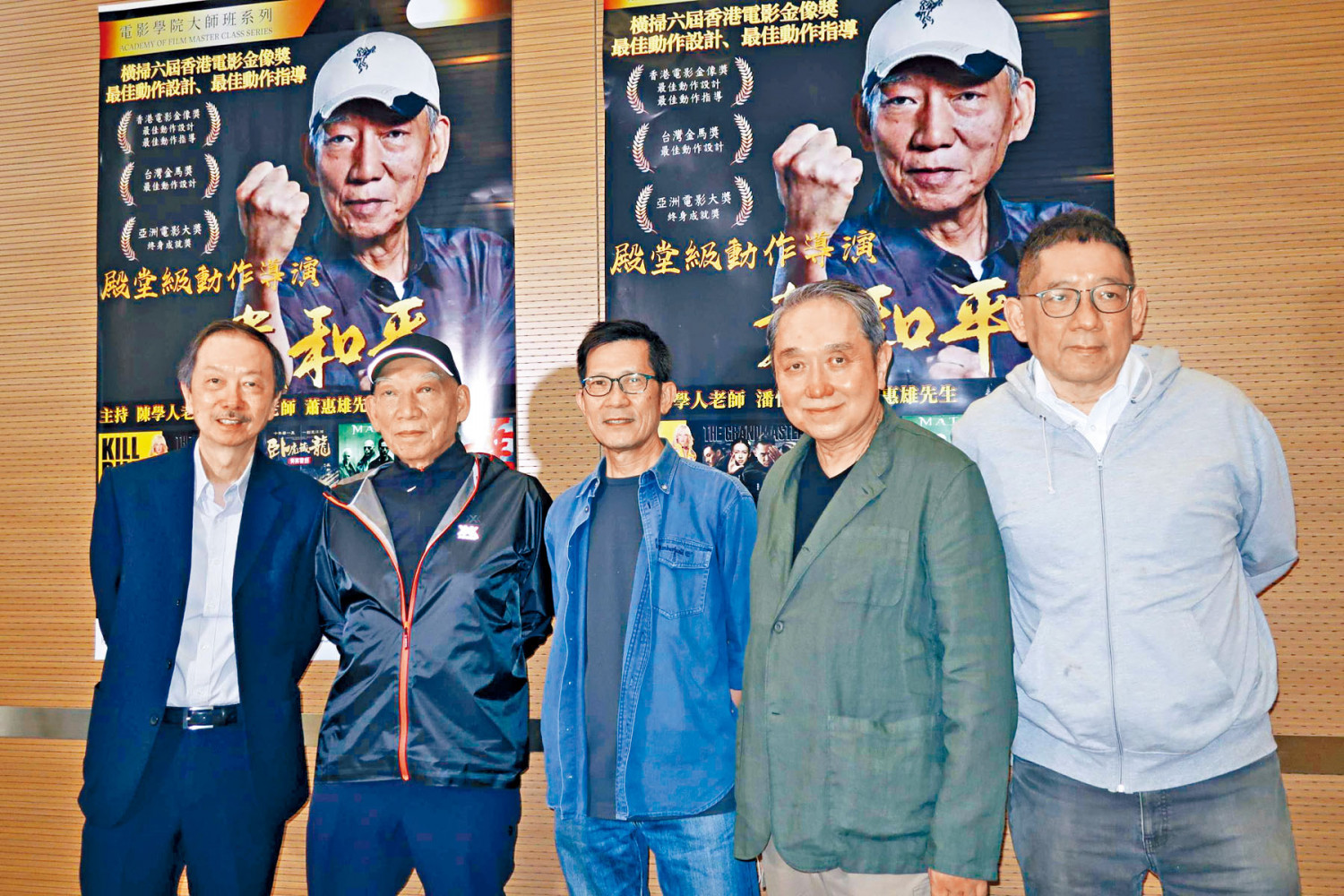 courtesy of singtao.com
Yuen Woo Ping (Lord Eight) yesterday and director Siu Wai Hung attended the Baptist University Master Class Action Director Yuen Woo Ping forum. Almost 300 students attended.
Lord Eight said that he would share many experience of getting into the business, experience from many years in action films and explain the spirit of Lord Eight style action design and art. After years in film, Lord eight said that this was his first forum. He agreed to attend this time because his friend invited him so many times that he could no longer turn him down. He also hoped that students would get to know film. Would he take the opportunity to discover new blood? He said, "That would be the best, but I am afraid it would be very hard. How would students now know kung fu. People used to study kung fu. Now I mostly look for action actors in the Mainland or the U.S., because they like kung fu more."
Claiming to be without disciples for years, Lord Eight lamented that cultivating action actors in Hong Kong was very hard. Few action actors played the lead, the gap would very quickly appear without any successor. "Because Hong Kong film leads aside from action and good appearance also require luck with the audience. Earlier someone suggested for me to open an action school, but I didn't like it because teaching is too caged in and I didn't have the time. If I use my name to start a school, I would be responsible to teach. I don't want it to be just in name only, then hand the teaching off to others."
Siu Wai Hung revealed that he was planning an action laboratory that would bring together action and technology and cultivate the next generation. Later he would work with the Baptist University. Shaw's was also considered a collaboration partner. As for the number of students and the cost, nothing has been determined. Since starting martial art training young would be the best, would children be the target? Lord eight said, "Not necessarily, 20, 30 year old can learn kung fu too. (Children now can't be hit?) I never hit anyone, I get hit. However the masters were stricter before, the people they taught were more fit. Highly trained disciples came from strict masters."