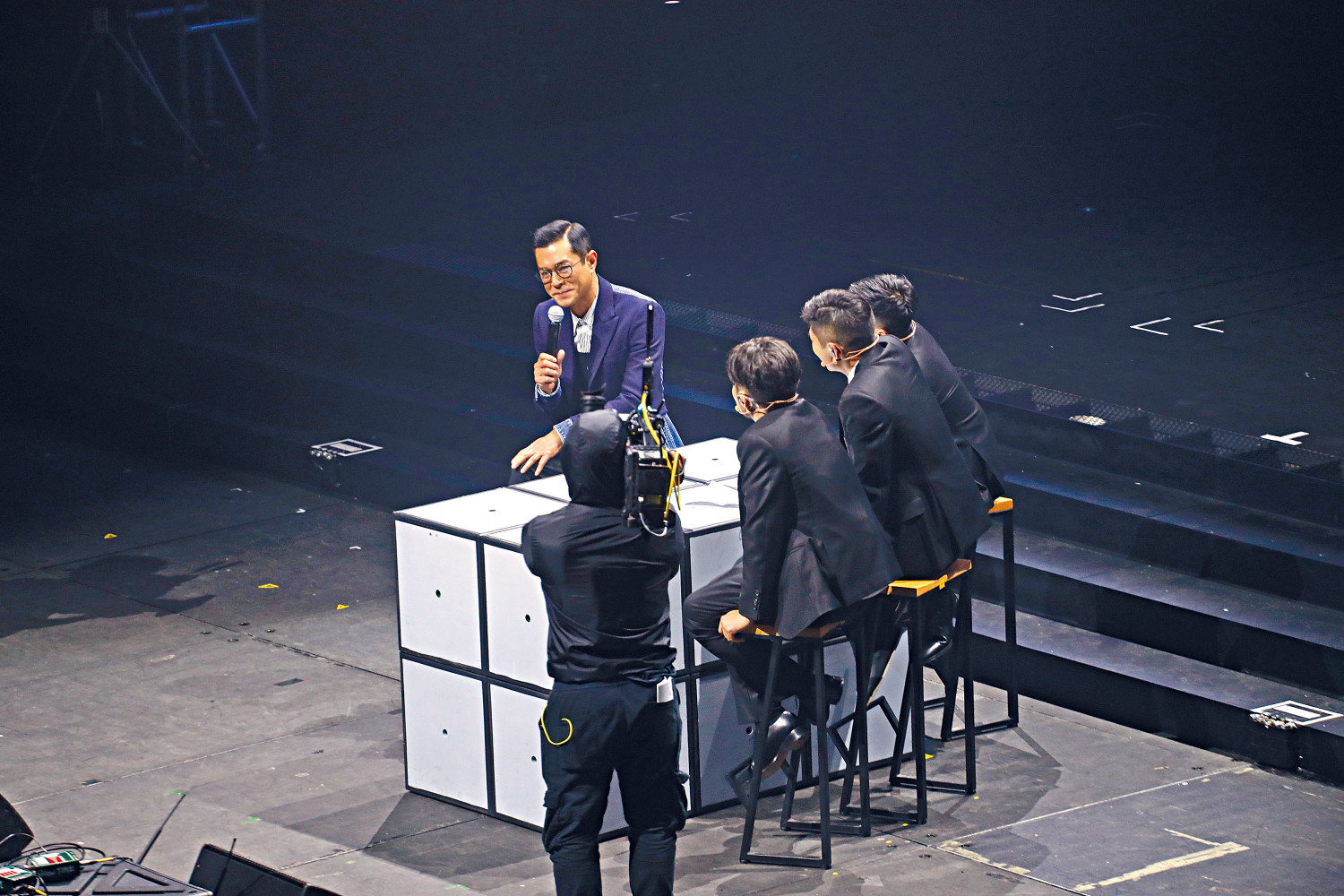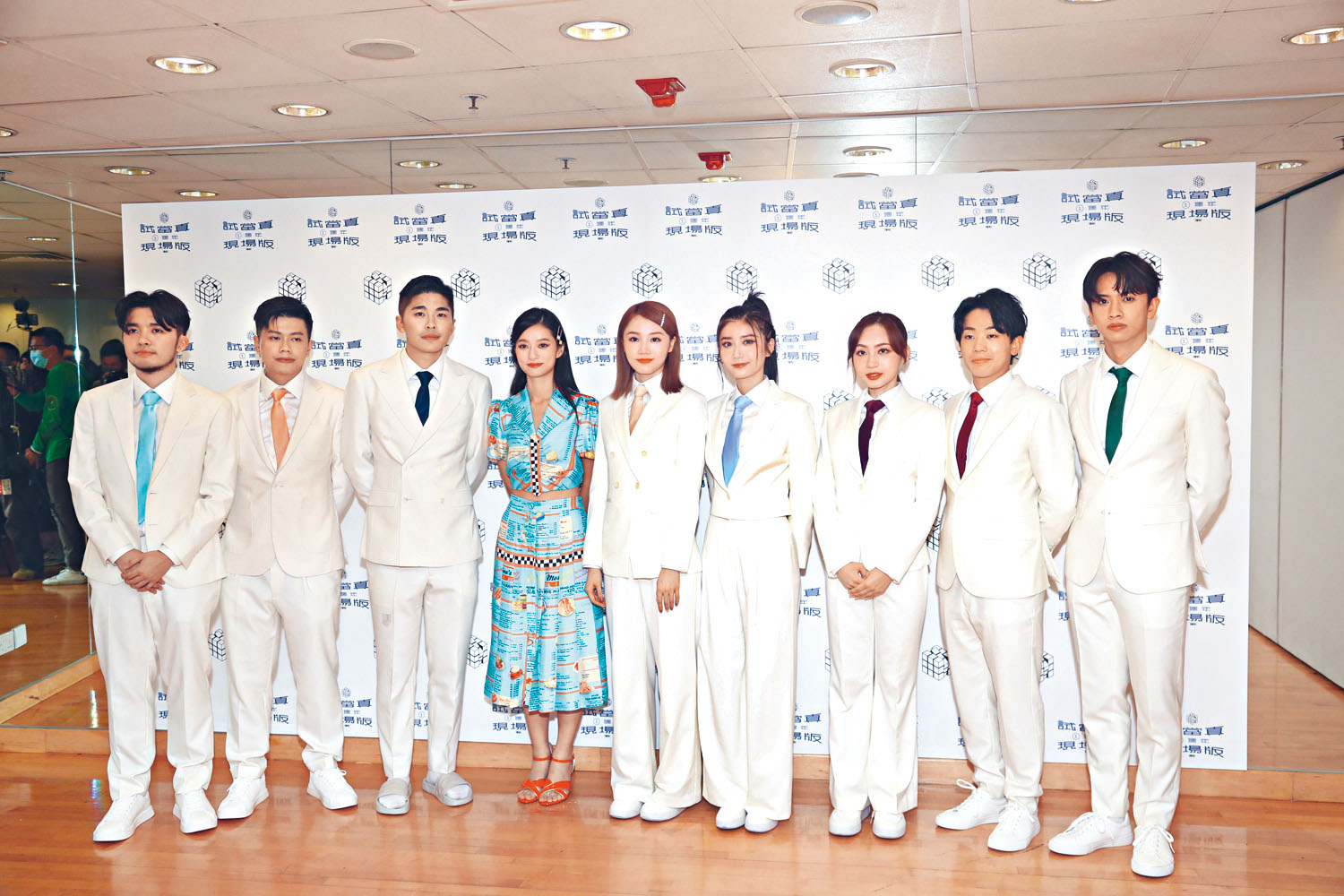 Neo Yau says that he formed Trial and Error last year because he was mad and upset
courtesy of singtao.com
courtesy of on.cc
Louis Koo interviews for an online video job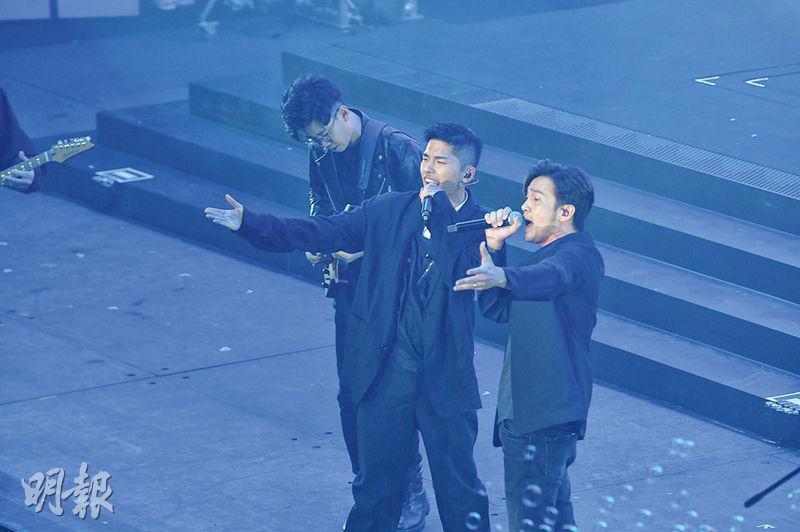 Dear Jane performs with Neo Yau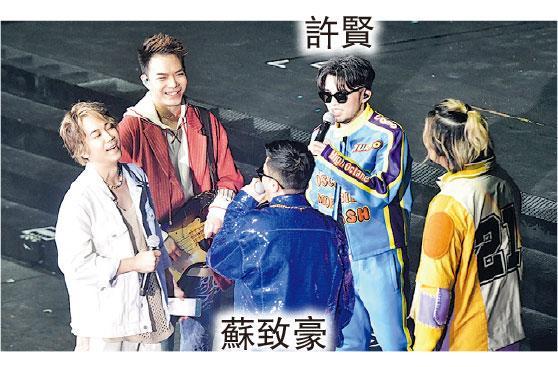 ToNick performs with KidNEy and MC $OHO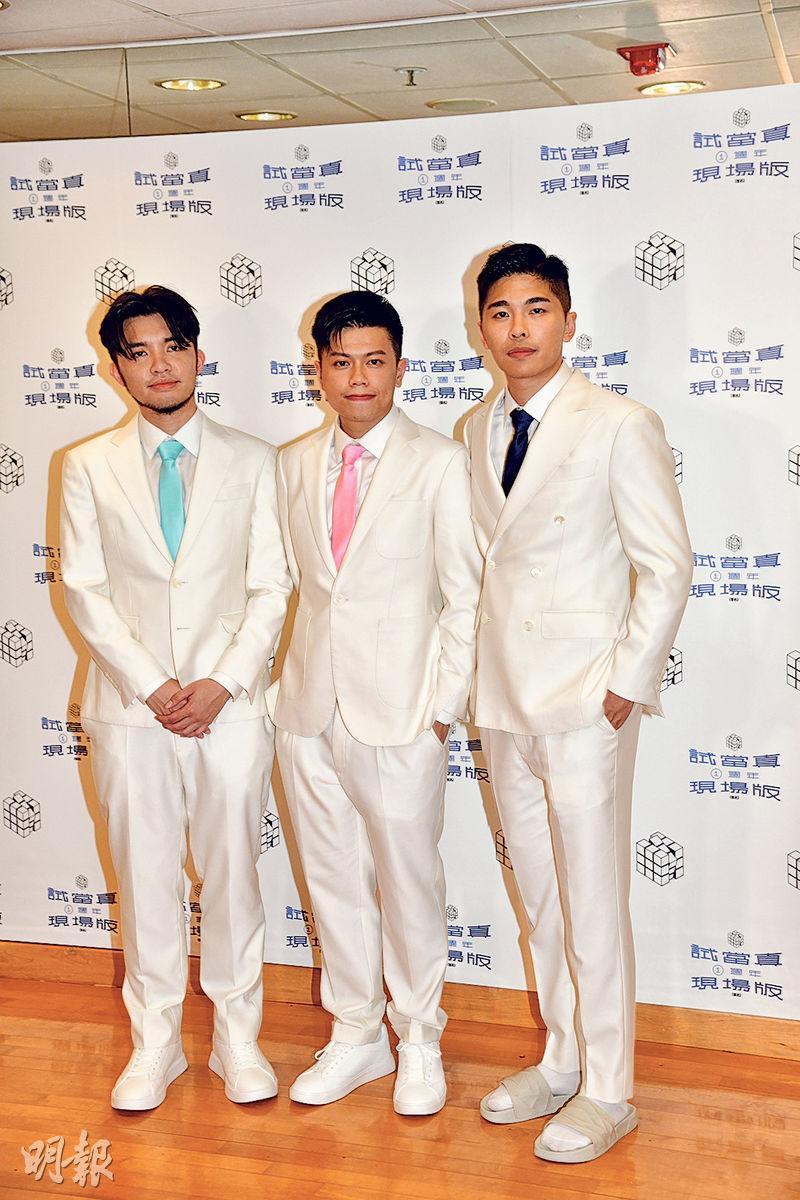 KidNey, MC $OHO and Neo Yau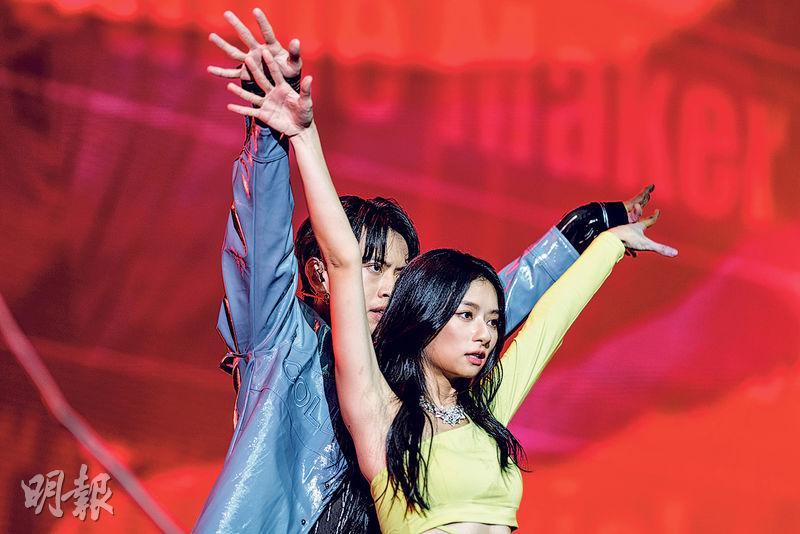 Louis Koo says that he admires Ng Ka Yan, who also performs with her boyfriend Locker Lam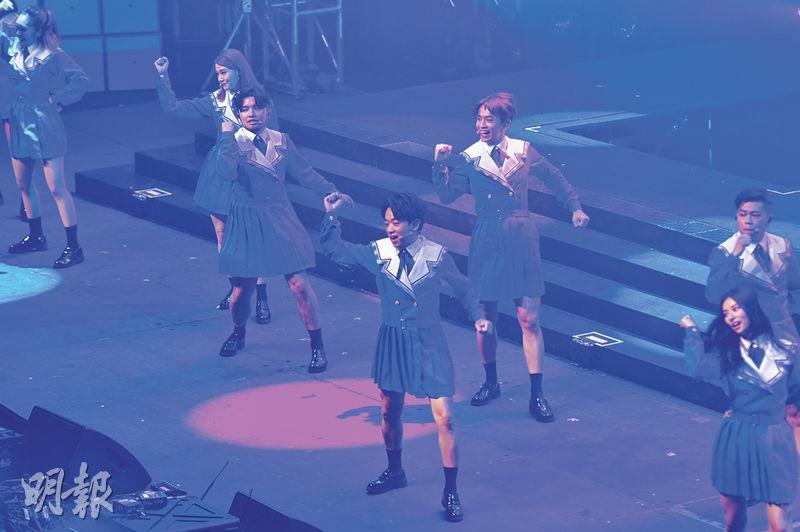 For their anniversary show, Trial and error not only parodies popular boy band MIRROR but also perform PREQUEL as a "girl group"
courtesy of mingpao.com
The Neo Yau Hawk Sau led "Trial and Error" with members KidNey (Hui Yin), MC $OHO (So Chi Ho), Kaki Sham, Jessica Chan Yi Chun, Yanny Chan Wing Yan and Locker Lam Ka Hei two nights ago performed "Trial and Error 1st Anniversary Live" at the Kowloon Bay International Trade and Exhibition Center. That night aside from Dear Jane and ToNick as guest performers, the show even invited heavyweight boss Louis Koo Tin Lok. In addition, Kay Tse On Kay, Angela Yuen Lai Lam, Adam Wong Sau Ping were among the business insiders in attendance.
This time Yau Hok Sau invited boss Koo Tin Lok, and Goo Jai pretended to come for a job interview. Yau Hok Sau asked Goo Jai which female member in Trial and Error would he admire the most? Goo Jai said, "Locker's girlfriend (Ng Ka Yan), because her video so far still has the most views." Later Goo Jai even coordinated with them to perform a live audition. Although he was a little out of sync, he still successfully passed. Finally Yau Hok Sau revealed that once when Goo Jai called him he said, "Are you recording my voice?" Goo Jai said, "Even I thought it was my voice."
Yau Hok Sau in the stand up comedy segment talked about his past year. Because he was mad and upset he formed "Trial and Error". Then he said that he cared the most about the viewers in the back, because the ones in the front would agree with whatever he said. The ones in the back would blast him online if he would do anything wrong. Yau Hok Sau also pointed out that this year someone told him that Hong Kong film would be done. Those who wanted him dead even told him to hurry up and make some movies. Thus this year he did not do much, because he felt it was still not the time. However he asked the live audience, if "Trial and Error" would make a movie would anyone watch? Of course he received cheers from the audience. He even promised to see everyone at the movies next time. When interviewed he was asked if he already approached Goo Jai about investing in a film? Yau Hok Sau admitted, "From what I know about him, if I have any idea he would definitely support it. First I would have to be prepared myself. I said in the show, next year would be a good opportunity. (Did you ask him to invest or perform?) We would have a lot of possibilities, let's see if it would be right for him. He is my boss, it would depend on whether things come together. (Do you already have a script in hand?) Of course I have stories in my pocket, but I have to structure them first."
Yau Hok Sau even revealed that on October 26th last year, he was the equivalent of being bankrupted. His bank account did not have money to pay for next month's rent. At the time he had to ask the company for a loan on his salary, but now his finances is considerably better only because he was not a big spender. He got teary eyed on the stage, Yau Hok Sau explained that looking back at the past year it was like a report card. All the emotions would rush to his heart.