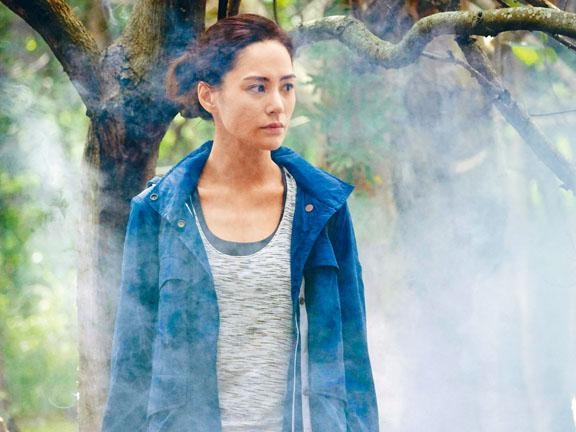 courtesy of mingpao.com
Gillian Chung Yun Tung's latest film was selected for this year's Hong Kong Asian Film Festival's Midnight Fever film series.
Chung Yun Tung was excited after learning about the film festival selection. "I am very happy, I have to thank the cast and the crew for their contribution. Because many scenes took place on the hills, all the equipment had to be moved by hand. The shoot also took place in the heat of the summer. We went through a stormy morning and a blazing afternoon on the same day, everyone had it very rough. My costume required a windbreaker, I had to keep running on the hill. It was stuffy and hot, I even got a little dizzy."
In the latest trailer, Hong Kong Film Award Best Actress Josephine Koo Mei Wa played a woman with dementia and Hong Kong Film Award Best New Actor Ling Man Lung as her stressed son; bound by fate mother and daughter Hong Kong Drama Award Best Actress Candy Yu On On and Ah Gil, as well as the righteous cop JJ Jia (Ga Hiu Sun) all gathered to find the truth behind the missing person case.