courtesy of on.cc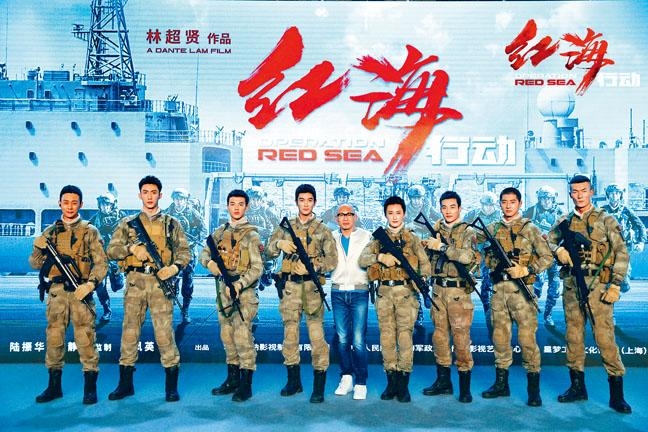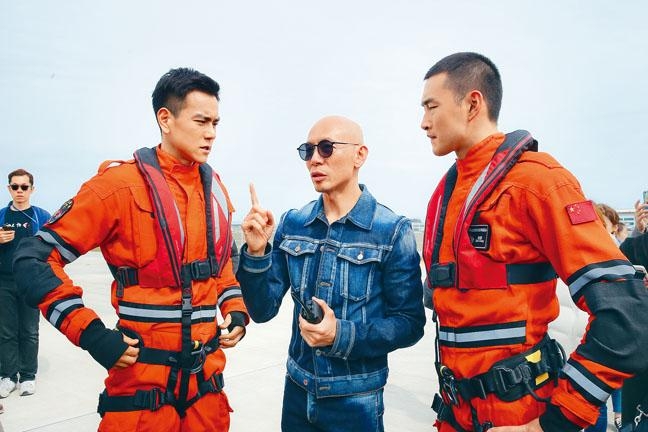 courtesy of singtao.com
The Emperor Motion Picture OPERATION RED SEA received the Best Film nomination for the 28th Golden Rooster Hundred Flower Film Festival and the 32nd Golden Rooster Awards. The film's director Dante Lam Chiu Yin was the only Hong Kong director to be nominated for Best Director. Actress Jiang Luxia was also nominated for Best Supporting Actress. Lam Chiu Yin stated that he was rather excited.
OPERATION RED SEA last year swept 5 awards including Best Feature Film and Best Director at the 34th Hundred Flower Award. This time it again was highly recognized at the Golden Rooster Award. Lam Chiu Yin happily said, "Viewers voted for Hundred Flower Award, I was already very happy with the awards last time. Golden Rooster is professional jury selected, for a second year in a row I am able to participate with OPERATION RED SEA. Naturally I am extra excited! I hear that this year the award will take place in Xiamen. I once worked in Xiamen for my new film THE RESCUE (GUNG GUP GAU WOON), which adds another layer of connection!"
Lam Chiu Yin also revealed that the biggest pressure came from THE RESCUE's post production, which was an unprecedented investment with stunts and special effects beyond any imagination. He stated that THE RESCUE would be 5 or 6 times more surprising than RED, thus he kept asking the bosses to add to the budget. Yet the Spring Festival golden period's competition will be fierce, no one could relax at all. In addition with the subject of THE RESCUE, once he decided to make it he had to do so with the strongest conviction in order to elevate Chinese film to the next level.