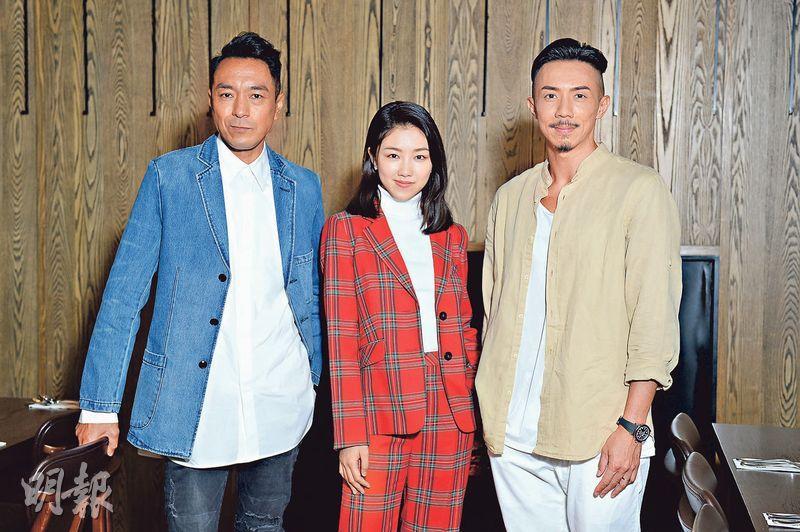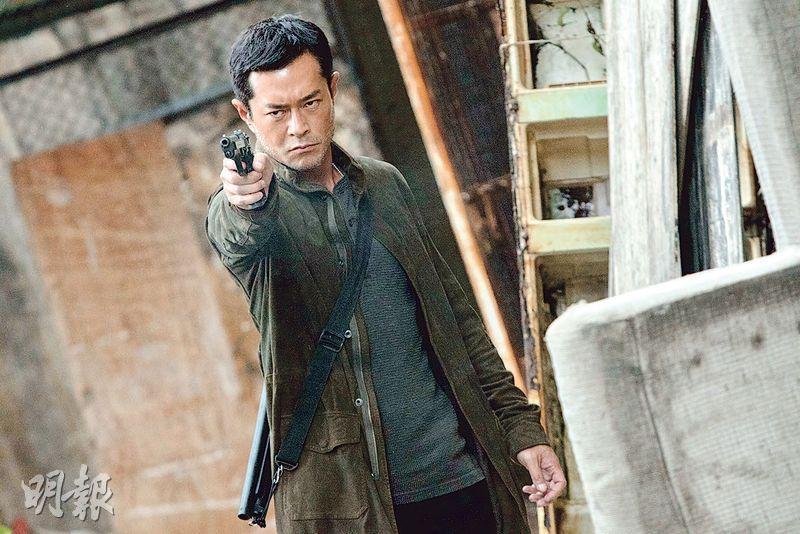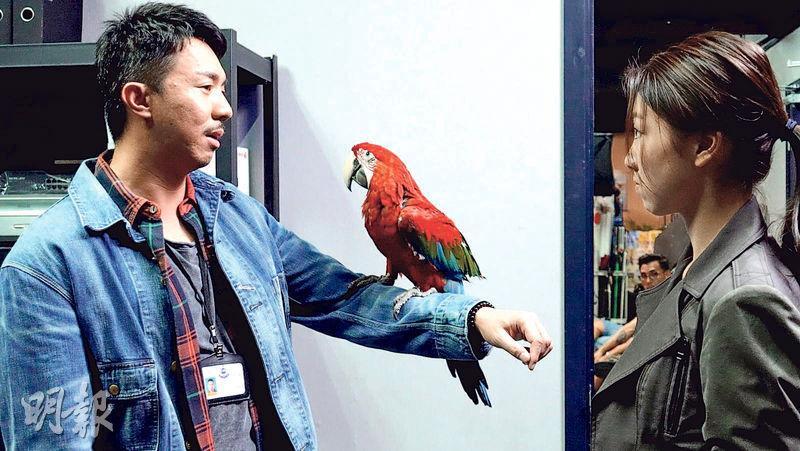 courtesy of mingpao.com
courtesy of on.cc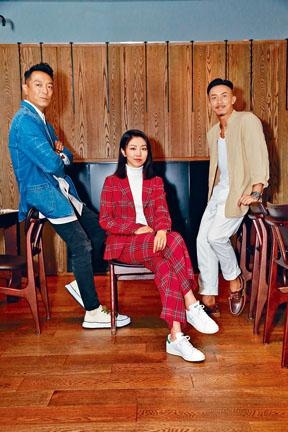 courtesy of singtao.com
In the new film A WITNESS OUT OF THE BLUE (FAN JUI YIN CHEUNG), Louis Cheung Kai Chung, Philip Keung Ho Man and Cherry Ngan Cheuk Ling shared their production experience and memories. Firing a real gun for the first time, Cherry experienced its unprecedented loudness and kickback, after firing the gun she felt goosebumps and sweaty. Ah Chung praised his co-star Louis Koo Tin Lok for his shooting, as he would not blink when he fired. Instead he was made fun of for blinking like he was firing a machine gun.
The new film would feature nostalgic classic crime film elements and add a parrot as an animal actor lead. Cheung Kai Chung who had scenes with the parrot was actually afraid of birds. He said, "Since I was little I have been afraid of birds, but for the movie I could only tough it out. The trainer told me, wild parrot's peak could apply 100 pounds of pressure. I was even more afraid that finding that out. Finally I saw the trainer taking care of the parrot like a child, I overcame my fear and tried to feed the parrot. However I wouldn't want to keep one."
Ngan Cheuk Ling also said that she was afraid of birds, but she was not as afraid as Ah Chung. She said that the parrot was very strong. Even when standing on her shoulder, it claws would bruise her. She praised the parrot for being rather professional. "Because one scene would often take many takes, sometimes the parrot would throw a tantrum and deliberately walk away. However it also knew that everyone just wanted the best."
Firing a real gun for the first time, Cherry remembered feeling goosebumps and sweating after firing a gun. She still had to keep acting. She hoped to have a chance to practice more so she would not blink.
Cheung Kai Chung said that for a gun fight he got a stiff neck. He said, "In one scene Goo Jai, Hak Jai and I fought, originally we agreed on the firing order. In the end he would stick my head out for Goo Jai to shoot at, but he didn't respond. Then I stuck it out some more before he finally fired. In the end the order was completely messed up as shots kept firing around me. Later I asked Goo Jai why it was different from what we discussed, he actually said that not following it would have real responses."
Keung Ho Man also remembered the gun fight in a remote village. Working in winter clothes in the hot summer was very tough. He revealed that Ah Chung in one scene jumped into the sea and had to swim in waste, which cracked everyone up. Ah Chung said, "This was my first diving scene, after I came back on land I went to shower in the bathroom. I just saw someone finished and came out, but I saw the pipe was connected to where I was diving. I thought luckily I didn't drink any of the water. I could just kept washing myself clean."