courtesy of mingpao.com
Kaki Leung, Kathy Yuen, Wong Cho Nam, Charlene Choi, Michelle Wai
courtesy of on.cc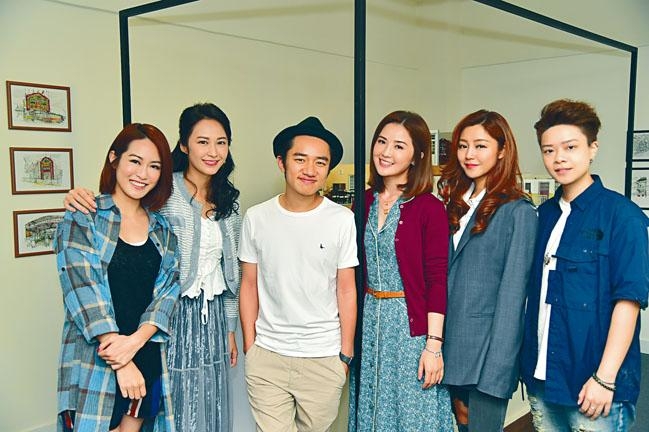 courtesy of singtao.com
JUST 1 DAY (CUP NGOR YUT TIN) is a love story that is full of Hong Kong collective memories, with Charlene Choi Cheuk Yin and Wong Cho Nam tailoring this date of just one day. They would also bring the audience to discover some neglected settings, people, culture and scenery anew, to find that lost intimacy in their bland lives.
Ah Sa this time would play a high ranking bank client manager, living a bland and ordinary life and never having the space to find the truth of happiness. She only followed the flock until she ran into her first grade classmate, the Wong Cho Nam played Ma Choi Hak. Ma Choi Hak used his action to deeply affect the protagonist. Ah Sa joked that at first she found it difficult to picture her and Cho Nam as a couple, after Cho Nam's costume fitting she felt that he had quite a presence.
Cho Nam in the film played a city speed artist with ALS, Ma Choi Hak. He needed to collect some happy memories before his condition worsened. He made a final wish to his elementary school crush to be his girlfriend for one day. Cho Nam said that working with Ah Sa again after so many years, he learned a lot from Ah Sa. He learned to how to perform even more appropriately and close the distance with the audience and felt that he benefit a lot. In addition, Cho Nam praised Ah Sa as a goddess. He has liked her work since he was very little. This over a month long "date" was full of "laughter" and "tears". He hoped that he will be able to share the film with everyone as soon as possible.