courtesy of on.cc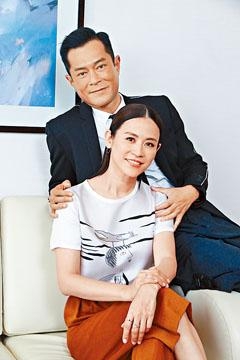 courtesy of singtao.com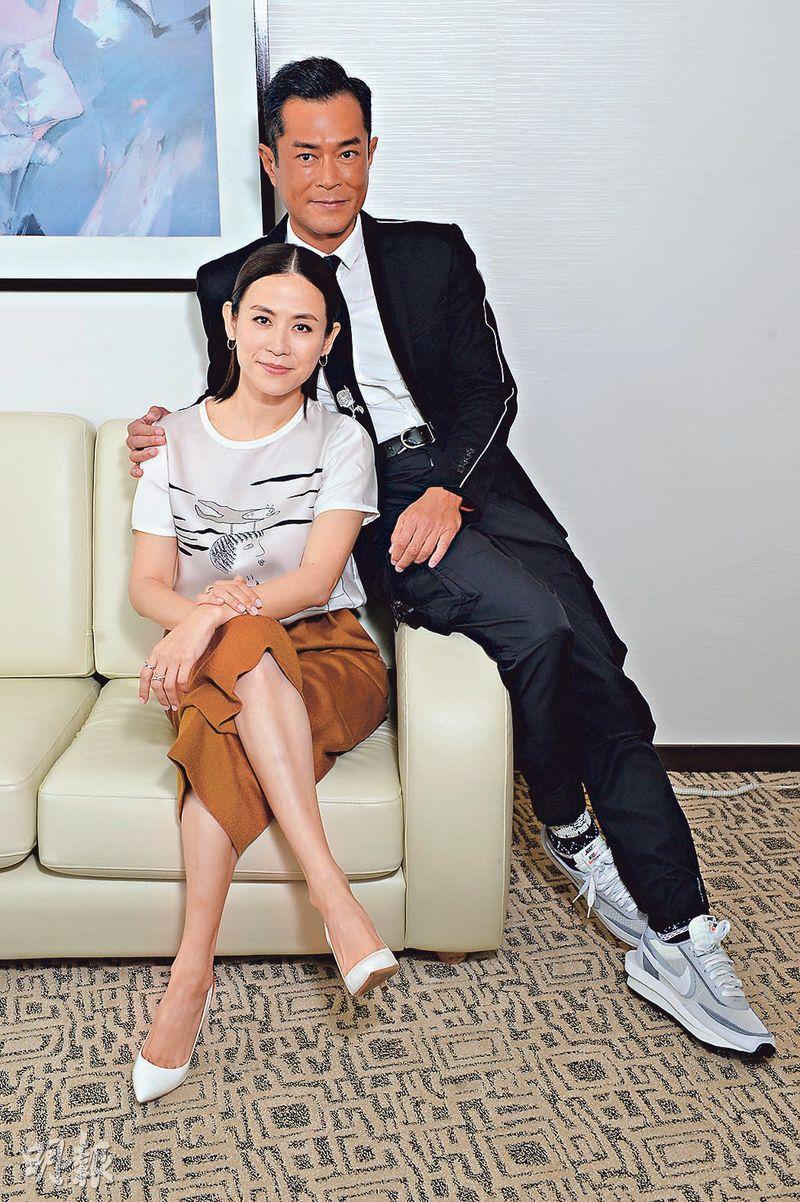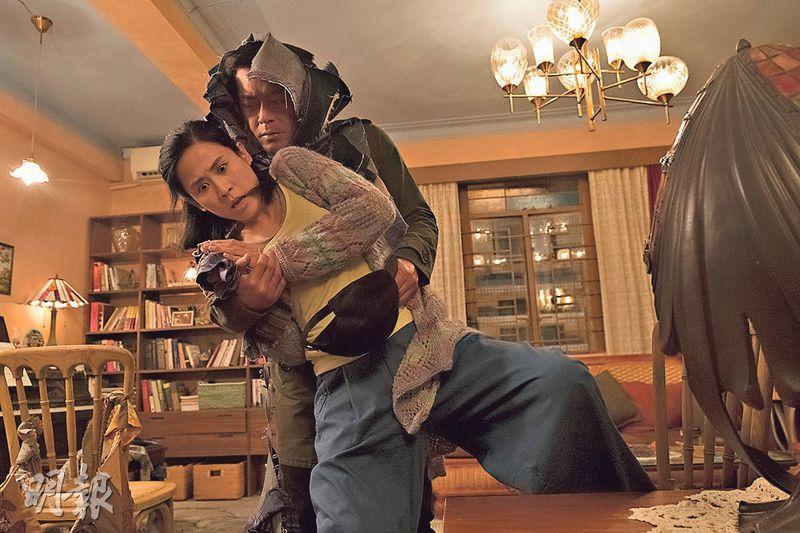 courtesy of mingpao.com
The film A WITNESS OUT OF THE BLUE (FAN JUI YIN CHEUNG) was Louis Koo Tin Lok and Jessica Hester Hsuan (Suen Huen)'s reunion after the television series STEP INTO THE PAST (CHUM CHUN GEI) 17 years ago. Although their chemistry remained, Goo Jai injured Suen Huen in "close combat". Goo Jai was questioned whether he had a grudge against Suen Huen for him to avenge himself a work? Goo Jai explained, "Actually it was an action scene. I had to wrap a windbreaker around her head and then ram her into the wall. After knocking her out I would strangle her. Before the shoot the director asked for one take straight, so I communicated with her because some people would have claustrophobia from having their heads wrapped. She said that she would be fine. I told her if anything happened not to tough it out and to yell cut right away. During the shoot she finished without anything unusual, but later I realized that she hurt her neck. I immediately put an ice pack on her, but she didn't rest long before returning to work!" Suen Huen said, "That's how a movie goes, some people are destined to get hurt easily. I would expect to get hurt a little for fight scenes. This time wasn't anything severe. The most important was the result was pretty. At the time I felt that since I heard a few cracks, I might as well keep going."
Since Goo Jai caused Suen Huen's injury, has he promised to take care of her for the rest of her life should something happen? Suen Huen said, "No but he said that he would be able to. Actually I am used to making fight scenes. Sometimes people would hit with real force, we hope to finish the scene in one take." Goo Jai not only had hardcore combat with actors but also action scenes with actresses many times. Earlier in LINE WALKER (SI TOH HUNG JEH) he and Korean actress Clara Lee fought. Action director Chin Kar Lok told him to fight her like he was fighting a man. Goo Jai would not hold back when fighting an actress. "You don't get to. Actually I would be very scared because few actresses truly know how to fight. We would hold back, otherwise we would kill someone!"
Just finishing the film BACK TO THE PAST (CHUM CHUN GEI), the film's original cast reunited after over ten years. Suen Huen admitted that she felt like she went back to the past, but of course everyone grew up a little. Goo Jai felt that working together again, everyone changed personalities wise. "Many actors already have children and families, so their characters are different. I feel that before we were carefree, now we have some burdens to carry!"