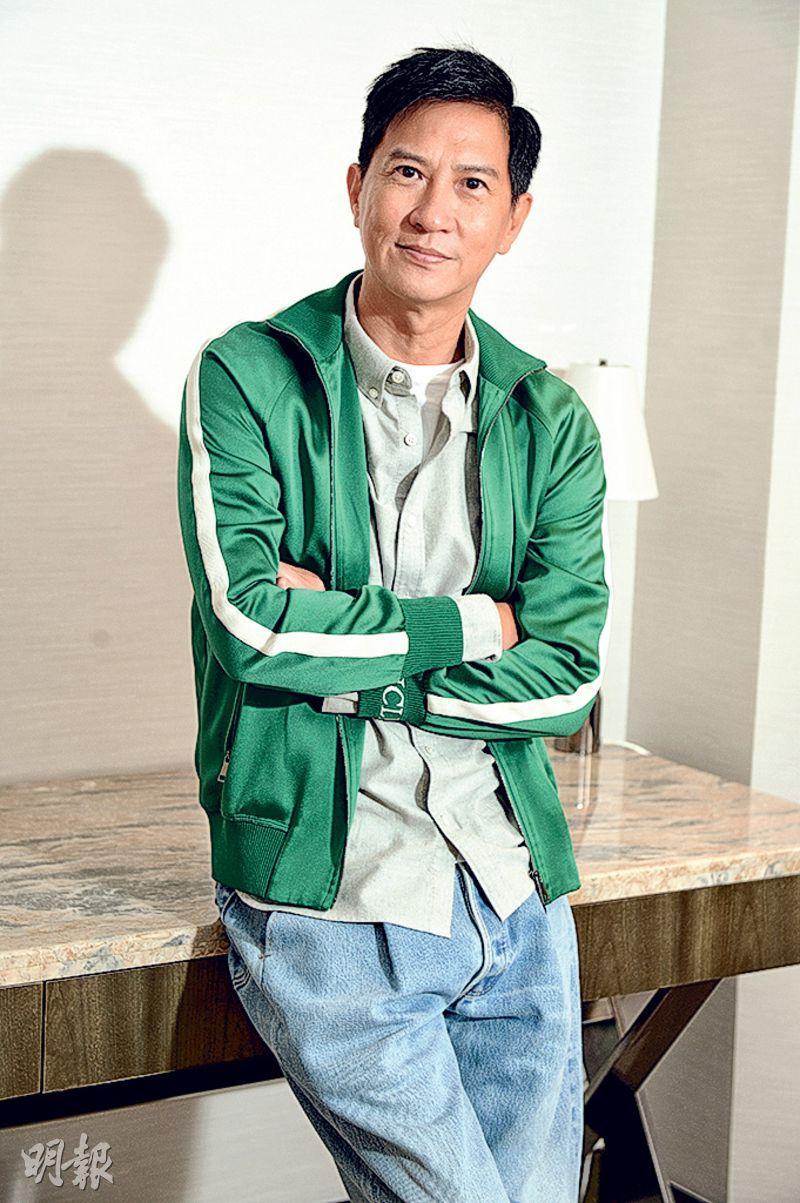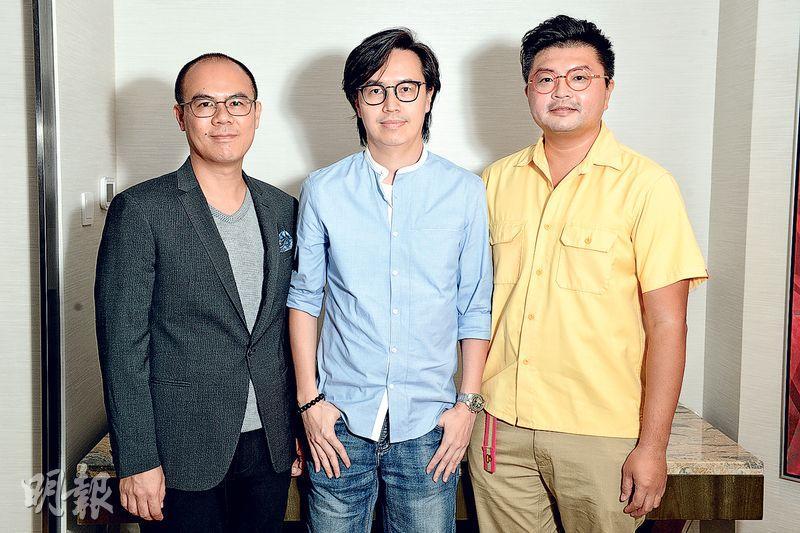 courtesy of mingpao.com
courtesy of on.cc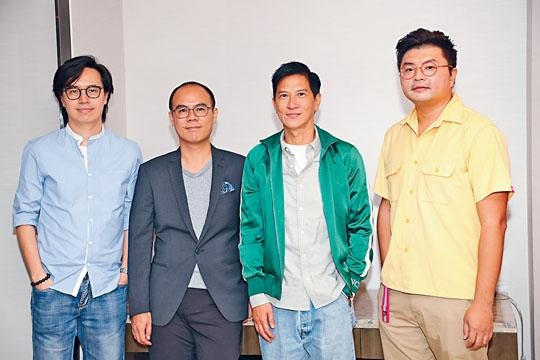 Kenneth Lai, Lau Wing Tai, Nick Cheung and Paul Sze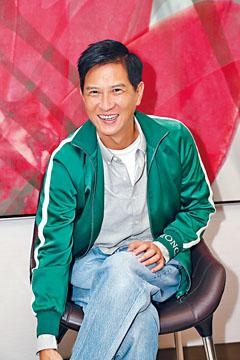 courtesy of singtao.com
The Nick Cheung Ka Fai starred crime suspense GUILT BY DESIGN (CHUI MIN CHUI KUET) was written and directed by three new directors Kenneth Lai Siu Kwan, Paul Sze Pak Lam and Lau Wing Tai. Earlier the quartet promoted the film, which began with a murder case. in it Cheung Ka Fai, Kent Cheng Suk Si, Elaine Jin (Kam Yin Ling), Jo Kuk Cho Lam, Babyjohn Choi Hong Yik, Cecilia So Lai Shan and others formed the jury. Ka Fai was threatened and had to change the verdict with hypnosis to save his daughter. Ka Fai admitted that among the actors he had the best chemistry with Cheng Juk Si, who he felt was able to perform his limited role with each shot to its utmost. He felt that only veteran actors would be able to do that.
Having played a variety of roles, Ka Fai played a character that was different from before. In the film he played a psychologist and a hypnosis expert. Director Lai Siu Kwan said that after the script was done, Ka Fai was his first choice for actors because lately Ka Fai has played more action roles and had less quieter characters. This time Ka Fai's role was more dramatic and able to bring freshness to the audience. Sze Pak Lam said that the idea for the script started in 2015, as he wanted to talk about any loophole in the Hong Kong jury system. Wha would happen if a jury is threatened. They started thinking toward this direction but did not want to write too many court scenes. They had to come up with ideas to make the threat interesting. Thus they thought of using a hypnotist to influence other's decisions.
Ka Fai said that before the shoot he did not study hypnosis but two hypnosis experts were on the set. Has he been hypnotized? Ka Fai admitted, "I don't dare to be, as I am afraid that I would recite all of my bank accounts. I am also afraid of anything that might be hidden in my subconscious. If someone opens the lock, I wouldn't know what to do if I do something crazy after waking up."
Speaking of the most memorable scene, Ka Fai pointed out that he worked with many actors for the first time in the film. He and Cecilia So Lai Shan had a scene in which he hypnotized her. Afterward he felt that he really hypnotized her and she thought she was hypnotized. They both were in character. He felt that she was very passionate and tried her best in her performance.
As for the best chemistry, Ka Fai picked Kent Cheng Juk Si first. "In each shot he would use his limited role to make the most out of his performance. Only veteran actors would be able to do that. The exchange with him felt great, I was very happy to have this type of exchanges. Everyone would perform their roles to their utmost. Kam Yin Ling is a very stubborn actress, her performance is very detailed." Ka Fai admitted that the collaboration with the cast was pleasant, especially when everyone had to shoot in the jury room for a dozen or so days. If they were not serious and united, those days would have been hard. Fortunately no matter what age they were they all gave all they could and the collaboration was very harmonious.
Would the three directors strengthen their communication since they were shooting together? Ka Fai said that their job division was absolutely clear. They were the "dragon heads" on the set and would arrange everything before arriving at the set. Otherwise no one would have any idea where to go on the set. Did he give any "special treatment" in terms of salary? Ka Fai said, "I support local directors, money of course isn't a problem. We can work together in a variety of ways, money doesn't come first when trying to work out a collaboration."
In addition, the GUILT BY DESIGN script won awards at the 2016 Asian Film Financing Forum, the Bucheon International Fantastic Film Film NAFF 2016's MONEFF Award, Wave Lab Award and the Color Award.