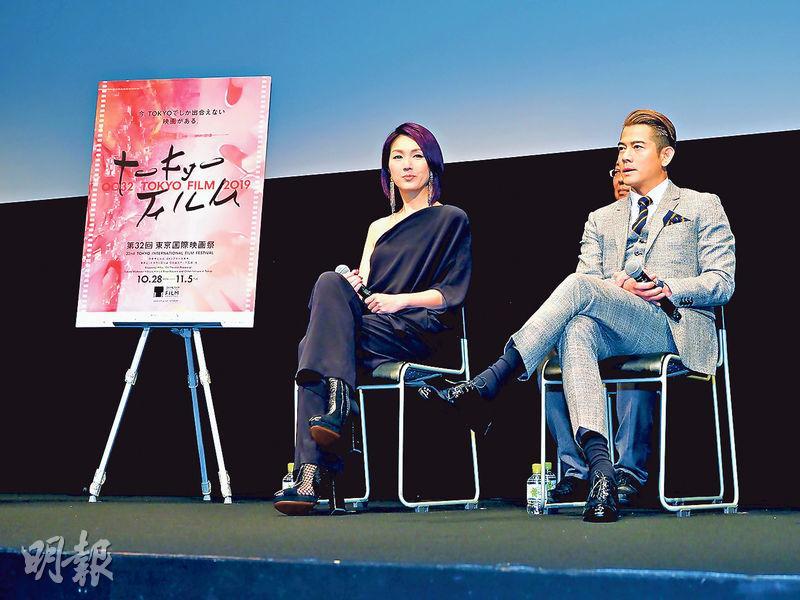 courtesy of mingpao.com
courtesy of on.cc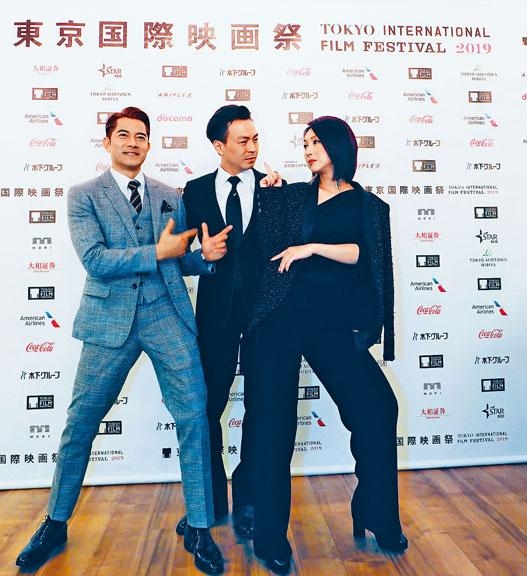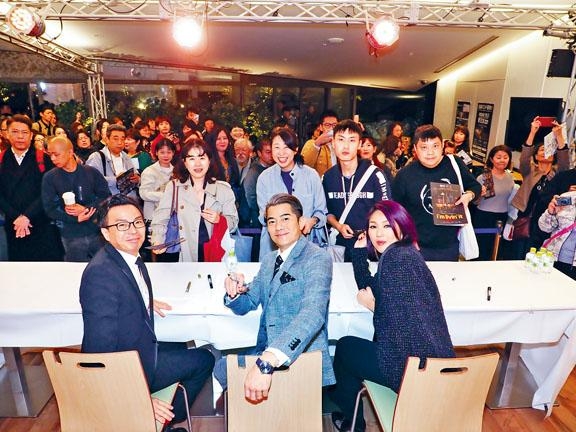 courtesy of singtao.com
The Aaron Kwok Fu Sing, Miriam Yeung Chin Wa, Alex Man Chi Leung, Cheung Tat Ming, Nina Paw Hee Ching starred, Wong Hing Fan directed I'M LIVIN' IT (MAK LO YUN) became a part of 32nd Tokyo International Film Festival Asian Future section. Two days ago its world premiere took place. The intricate performance touched fans and viewers from Hong Kong, Japan and overseas, as many broke into tears. After the screening the film received 5 minute long applause.
Kwok Fu Sing in the film played an unemployed and downtrodden financial elite, Sing Sing in order to shape the character revealed that at night he would visit these 24 hour fast food shops to experience the "McRefugee" actual condition. Sing Sing said, "I really was moved. When I watched this film with the audience the experience was very deep. My character touched me. Actually every actor was very focused. I hope to be able to make a movie that the entire world would understand." Working with Yeung Chin Wa for the first time on film, Sing Sing praised her as being very suitable for the role. He said, "Chin Wa is very smart and truss the director. Each actor tells a story of different human nature and brings about a movie of love to everyone; congratulation to the director for such a good performance from his first film."
The event also arranged for an autograph session for 100 viewers. Because the overwhelming viewer response, although the remaining hundreds of viewers did not receive a film poster, they were still able to come in close contact with Sing Sing and Chin Wa.