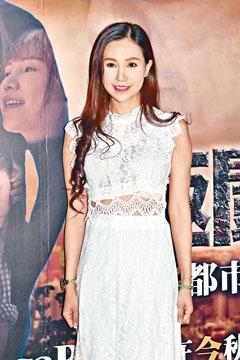 courtesy of singtao.com
Si Ming, Yoyo Ng Hiu Hiu, Wong Wing Kwan, Yeung Yuk Mui and director Sam Leong Sing Chi yesterday attended a film promotion. In the film Si Ming and younger son Lee Wing Ho even worked together onscreen for the first time.
Si Ming said that in the film she and Wing Ho had many scenes, but as soon as she got into the shoot she would not treat him like her son. "When Wing Ho had bad takes, I would yell at him inside. Actually he was so nervous about working with me that he had bad takes." She also said that this time was very memorable because she has always wanted to play mother and son and her son had quite a knack for acting since he was little. Does her grandson have a knack for acting as well? She said, "No, when he sees the camera he wouldn't talk."