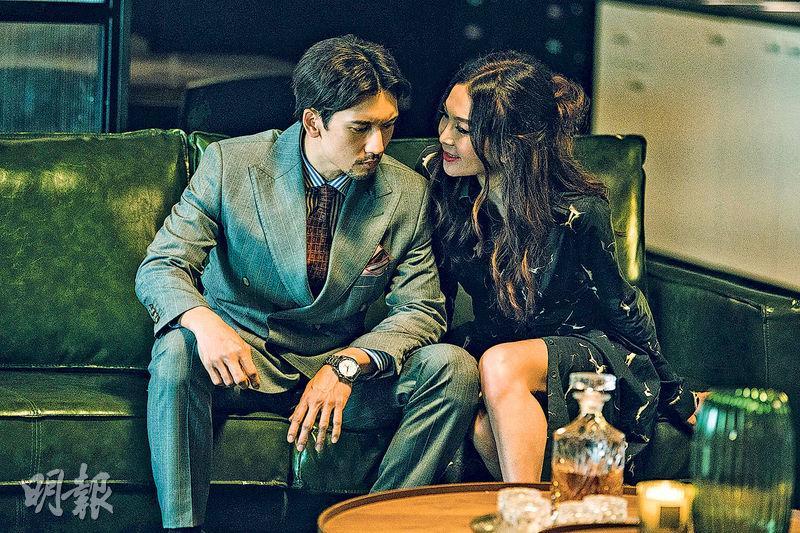 courtesy of mingpao.com
The film THE FALLEN (DOR LOK FA) starred Irene Wan Bik Ha and Kenny Kwan Chi Bun. Since its production began it already caught attention, it was even selected for this year's Hong Kong Asian Film Festival. Irene and Kenny both agreed, "I believe THE FALLEN will bring a tremendous surprise to the audience!"
Irene has always had a film dream, when she ran into a good script she would be incredibly excited. "When I read THE FALLEN's script I immediately fell in love with it. This character was addicted to drugs and often had hallucinations, which were very attractive to an a actor due to their rather high degrees of difficulty for the performance; Since the shoot began, cinematography, art, visual effects, acting, everything have been perfect. I was very pleased with the test screening and very much looking forward to the audience's reaction!" Having expressed her desire for the Hong Kong Film Award Best Actress long ago, would Irene's expectation would increased due to all the attention from the film festival? She said, "If I say no, would you believe me? This has always been my dream. Since I started acting at age 15, I was already nominated for the Hong Kong Film Award Best New Performer with LONELY FIFTEEN and HAPPY SIXTEEN. They made me set the goal since I was young to become an outstanding actor; this time I have already given my greatest effort to THE FALLEN performance. The most important is for everyone to like this film. An award undoubtedly would be the ultimate dream. I would leave that up to fate. If Heaven blesses me with it, I would gladly accept it."