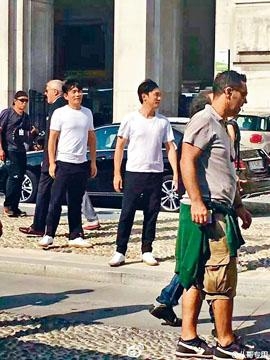 courtesy of singtao.com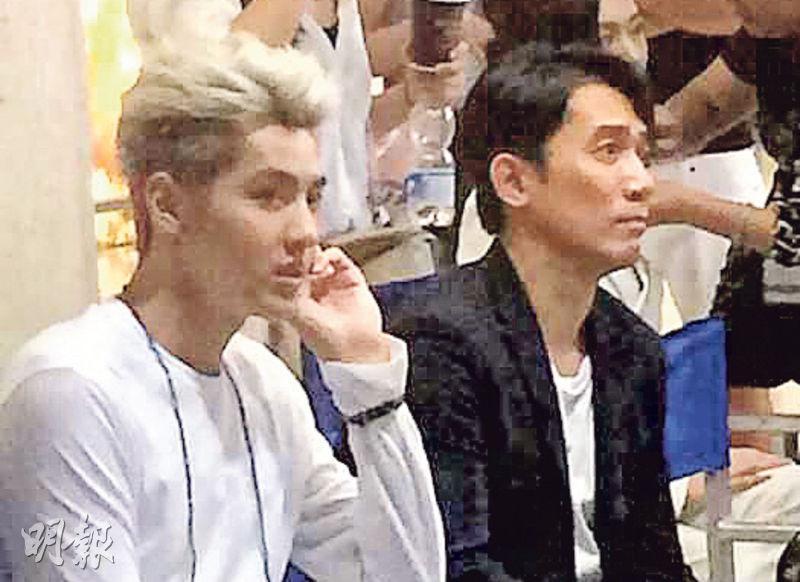 courtesy of mingpao.com
From the front they look exactly the same, but from the side...
Xu Shangwei and Eason Chan
Other than Carina Lau, who can tell which one is the real Wai Jai? The one on the right
Tony Leung Chiu Wai and his stunt double Xu Shangwei
Xu Shangwei can absolutely call himself Leung Chiu Wai in the photo
Kris Wu and Tony Leung Chiu Wai
Jingle Ma has an all consuming focus on the shoot
courtesy of on.cc
Best Actor Tony Leung Chiu Wai is working on his new film PARIS RAIDER (AU JAU GUNG LEUK) in Italy. One scene required a stunt double, the appearance of whom shocked everyone because from appearance, hairstyle to physique, he seemed to have come from the same mold as Wai Jai. The resemblance was shocking.
Yesterday someone posted a photo in which both Wai Jai and the double wore a white shirt and a pair of black pants. They stood together and conversed and looked exactly alike. No one could tell who was who. Someone joked, "Carina Lau Ka Ling has to identify her real husband Leung Chiu Wai in person to bring him home".