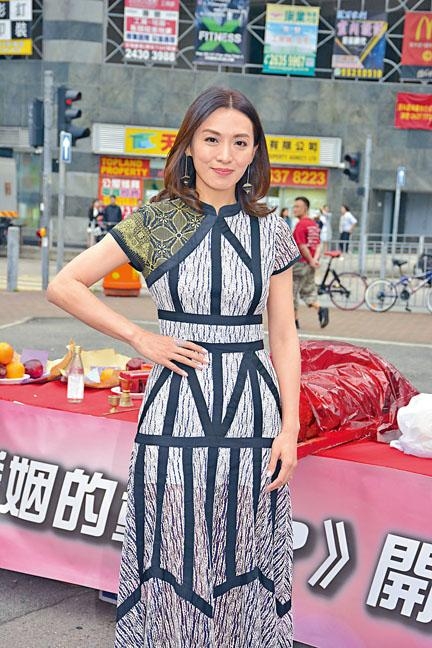 courtesy of singtao.com
Alice Chan, Brian Yuen
Nelson Cheung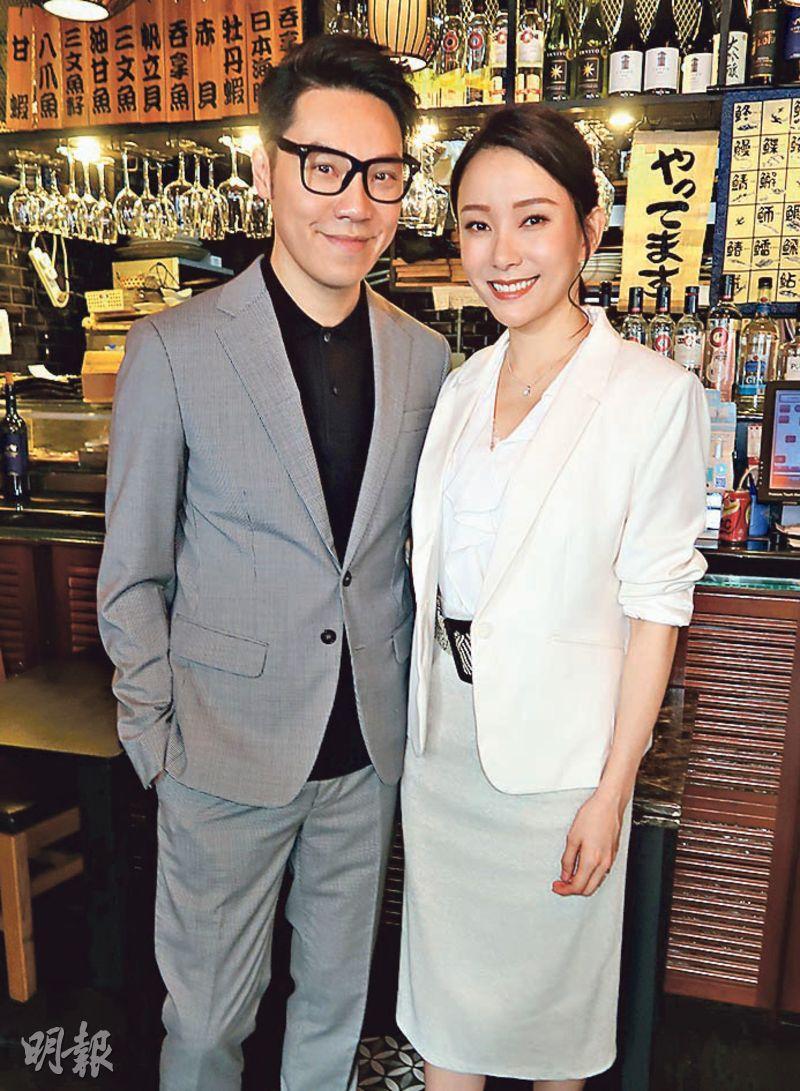 Vinci Wong, Connie Man
courtesy of mingpao.com
The Checkley Sin Kwok Lam produced, directed and written new film FUN YUN DIK TUNG WA? (FAIRY TALE OF MARRIAGE?) yesterday held a production start worship ceremony. Stars Alice Chan Wai, Michael Kwan Lai Kit, Vinci Wong Yin Chi and Connie Man Hoi Ling appeared. Wai Gor revealed in the film "young fresh meat" Brian Yuen Chung Yeung would seduce her to have an affair. She would even appear in a sexy swimsuit and have passionate bed scenes. Wai Gor said that in real life she would be able to accept a younger man if a "young fresh meat" have abdominal muscles, can sing well and sweet talk people like James Ng Yip Kwan.
Wai Gor recently has started working ou more for swimsuit season, she also had confidence in her figure. As for her swimsuit, she said, "(Nelson) Cheung Hok Yun helped me pick it out, it has to be sexy. You can see anything that you want to see." Wai Gor said that in reality she has not had a young fresh meat suitor, so she would be able to experience it in the film. Would she accept a younger man? She said, "I can (accept) the type of Kwan Gor (James Ng Yip Kwan). Lately he got abdominal muscles, he sings well and knows how to sweet talk people. However I can't go any younger than that. It wouldn't be good if it becomes raising a child."
Speaking of FORENSIC HEROES 4 having to be reshot due to the "On Sum Affair", Wai Gor said that the reshoot would not start until next month. She was not involved in too many scenes and she did not have too many scenes with Jacquline Wong Sum Wing. Would reshooting a series waste the effort of the actors? Wai Gor said, "Everyone just wants what is best for the show. If the series can't be air it wouldn't be good. Reshoot is the best resolution. I know some scenes would have changes, but I am not sure if the story has any change. I don't know who would take Sum Wing's role either." As for the online recording of Wai Gor, she said that everyone knew it was not her because the voice did not sound like her at all. She did not bother to study where it came from.
Cheung Hok Yun who found the swimsuit costume for Wai Gor admitted that he spent four figures to buy swimsuits. Finally Master Sin complained that he could have made online purchases. He had to spend a lot of time to convince him otherwise.
Earlier in a column he threw shades at sisters who liked to steal other people's husbands in the business. Cheung Hok Yun clarified that it was only a friend's experience. He would not reveal the identity. "Everyone knows that I don't need the exposure. Other friends say that since it has nothing to do with me I don't need to fight for justice, but the friend who told me thanked me because it helped him air the grievance after many years. I feel that was well worth doing, what other people say isn't important."