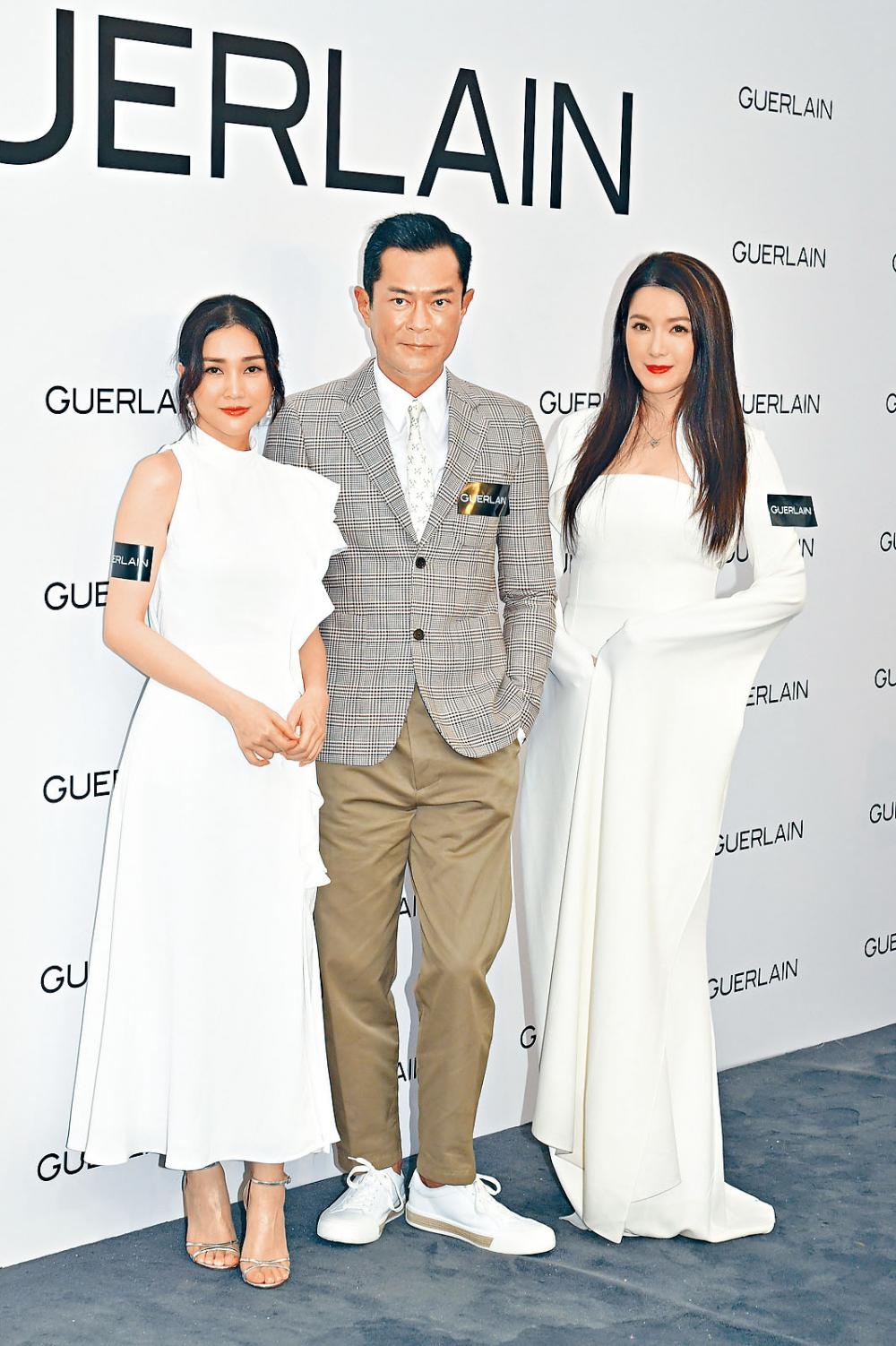 courtesy of singtao.com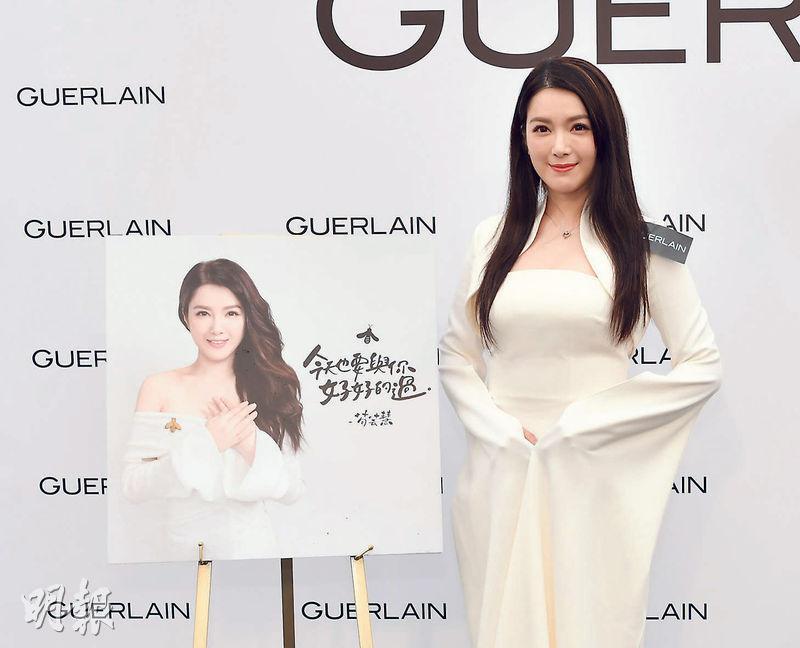 Christine Kuo says that she is so swollen from taking antibiotic and is not pregnant.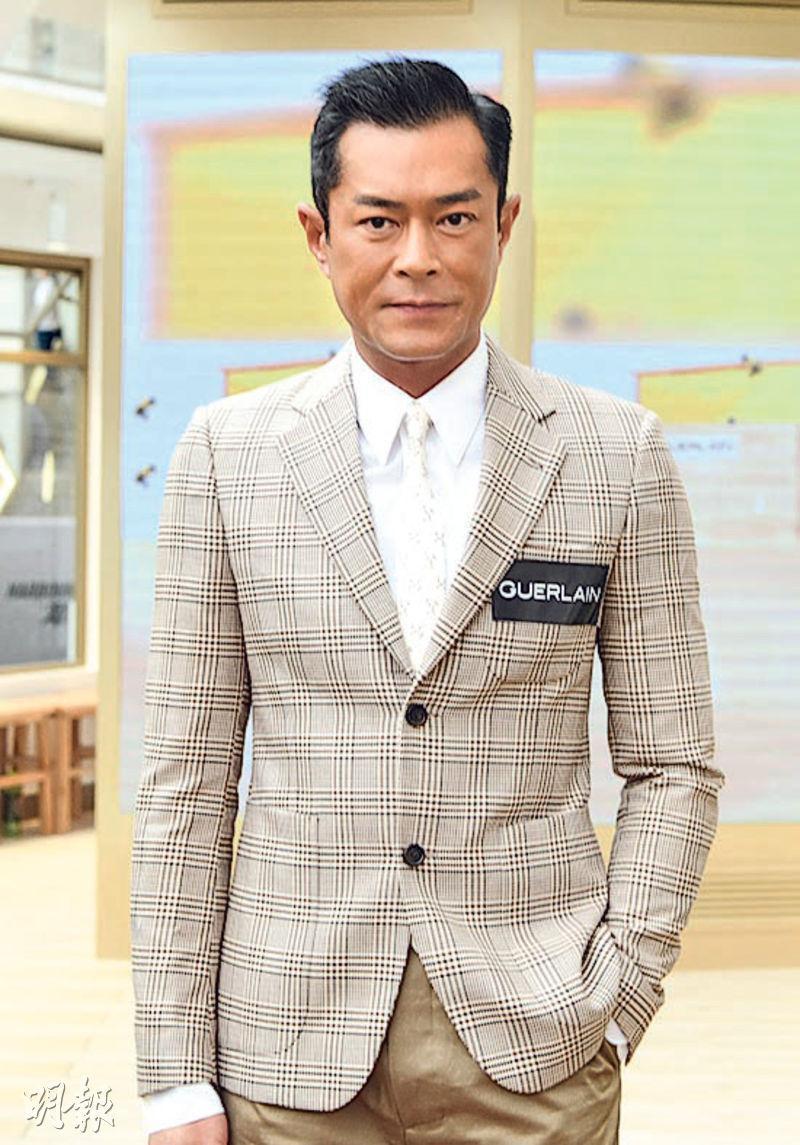 Louis Koo heads back to Guizhou for BACK TO THE PAST after the event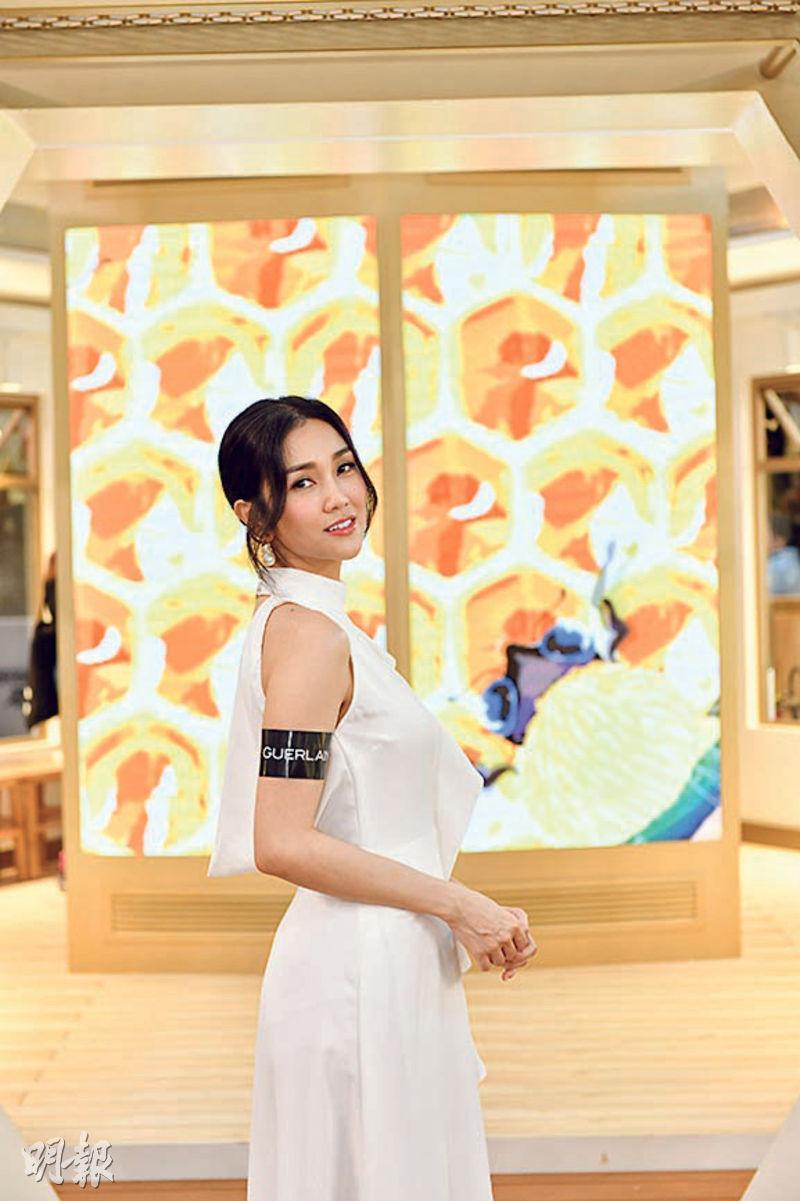 Kay Tse does not mind working as a couple with her husband
courtesy of mingpao.com
Louis Koo Tin Lok, Kay Tse On Kay and Christine Kuo yesterday attended a skin care brand charity event. Goo Jai and Kay worked together on a song before. Goo Jai said that Kay just talked with him about working together on a movie and felt that her idea was decent. Kay admitted that she recommended herself to Goo Jai and hoped something would come of it.
Goo Jai yesterday after the event immediately returned to Guizhou for his film BACK TO THE PAST (CHUM CHUN GEI). Goo Jai told Kay to hurry up and visit the set because her husband Louis Cheung Kai Chung was there as well. Has she thought about working as a couple? Kay said, "It doesn't have to be a couple gig. Now both of our careers have potential, but I won't resist it. For now nothing has been suitable yet." Goo Jai revealed that BACK TO THE PAST's production progress has been ideal as 1/3 has already been made. Some dangerous stunts have been successfully completed as well. In the film this time everyone male or female had to fight. Cheung Kai Chung even had to fight against several dozen by himself. Goo Jai praised how sharp Ah Chung was, to getting into shape he could watch what he ate. Has Ah Chung complained to Kay about how tough the production has been? Kay said, "No, he is someone who is very willing to contribute to work, for example he has been on a diet for two years. He probably would rather enjoy the fight scenes!" Goo Jai was asked to tempt Ah Chung with more treats. Goo Jai said, "It's more remote there, so there isn't much good to eat. However Guizhou's temperature hasn't been too high, just more humid. We had to be in costume for wire work, one day Ah Chung and I stood one legged on the wire for a whole day. It really was tough to take!"