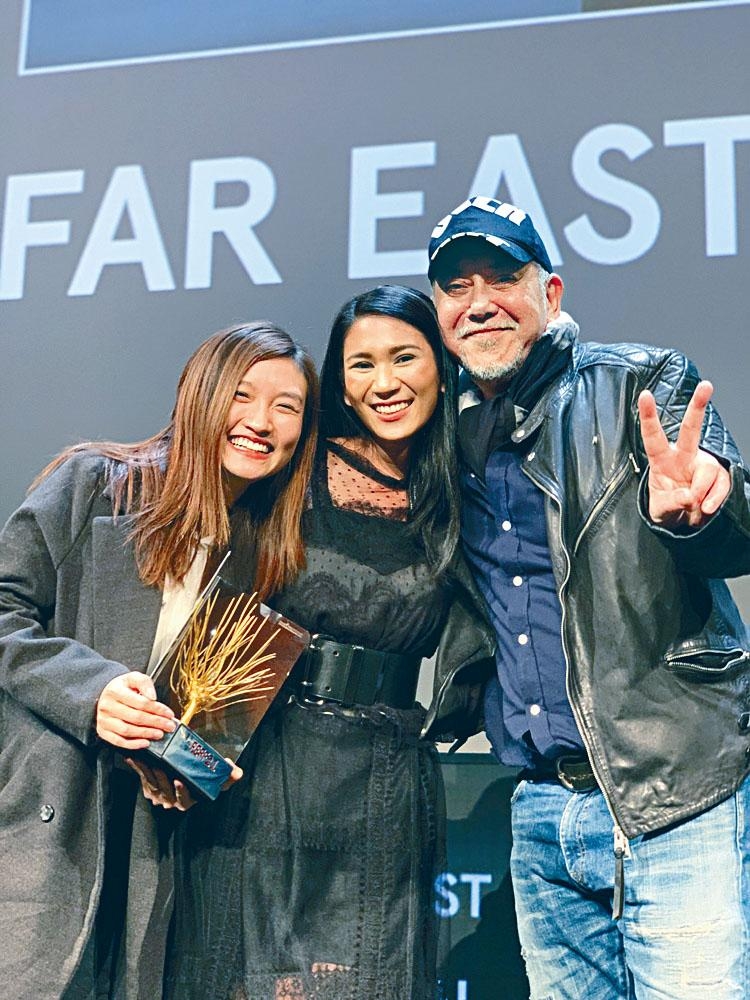 courtesy of singtao.com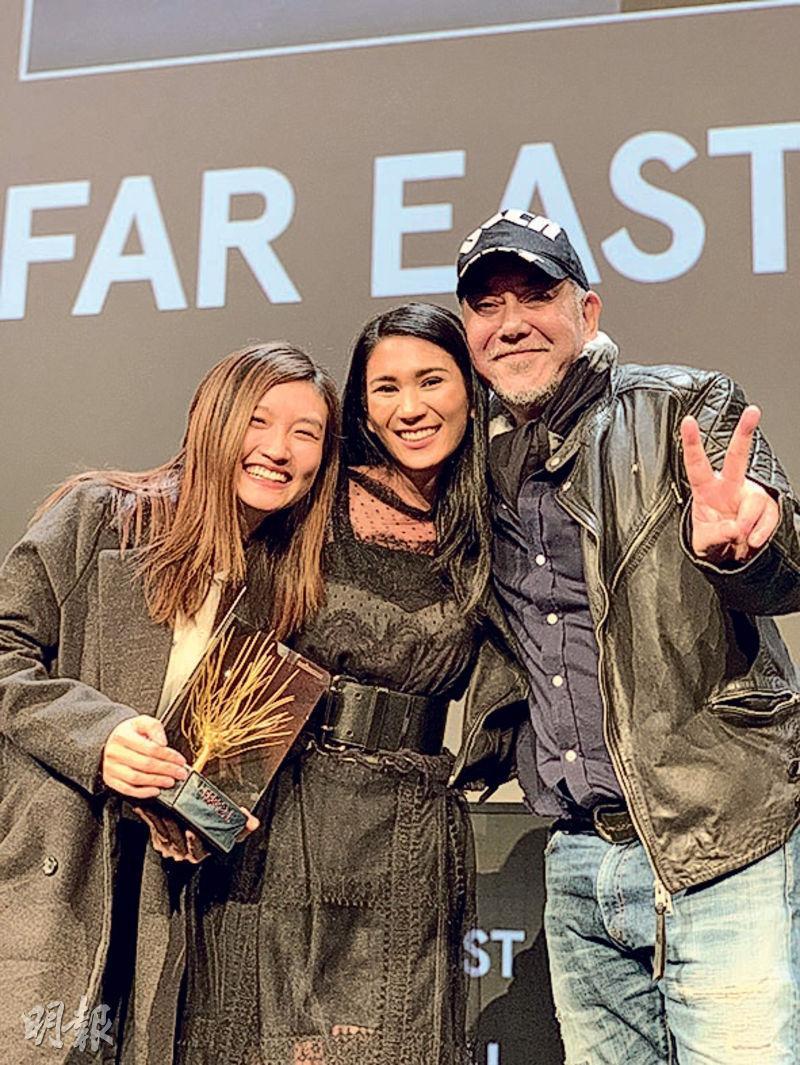 courtesy of mingpao.com
The 21 Udine Far East Film Festival held its award ceremony on the 4th. STILL HUMAN (LUN LOK YUN) again won the Audience's and Black Dragon Critics Award to become the night's big winner.
STILL HUMAN first won the Black Dragon Critics award. Director Oliver Chan Siu Kuen, actor Anthony Wong Chau Sun and actress Crisel Consunji all expressed that they felt very honored, thanked the Udine Far East Film Festival and everyone's support for STILL HUMAN. Wong Chau Sun even said that he never thought that after winning the Golden Mulberry award for Outstanding Achievements he would be able to have a chance to accept an award on the same stage. When the audience's award was presented, the trio again accepted the award amid the entire audience's cheer. Chan Siu Kuen and Wong Chau Sun were so emotional that they were speechless. Crisel represented the and said, "I want to represent the entire STILL HUMAN team to embrace every person here. We came from Hong Kong, at first we were very worried as we were uncertain that whether this story would be able to move you or would understand the message that we wanted to express. However we are very happy that you are willing to listen. This proves the entire world has a common language, this language is love."
Director Chan Siu Kuen said that the European audience's fondness for this film surprised and encouraged her. To be able to receive and audience's choice award in another cultural environment, it was very meaningful to her. "Clearly interpersonal relationship and the pursuit of dreams are what people have in common." She continue, "These three awards have been a great encouragement to the team because they contained recognition from various areas, not only film critics but also viewers; as well as everyone's recognition to Chau Sun's acting. Originally I came to Udine only to participate in the European premiere, bu in the end I was able to return home with a full load. I really didn't expect that."