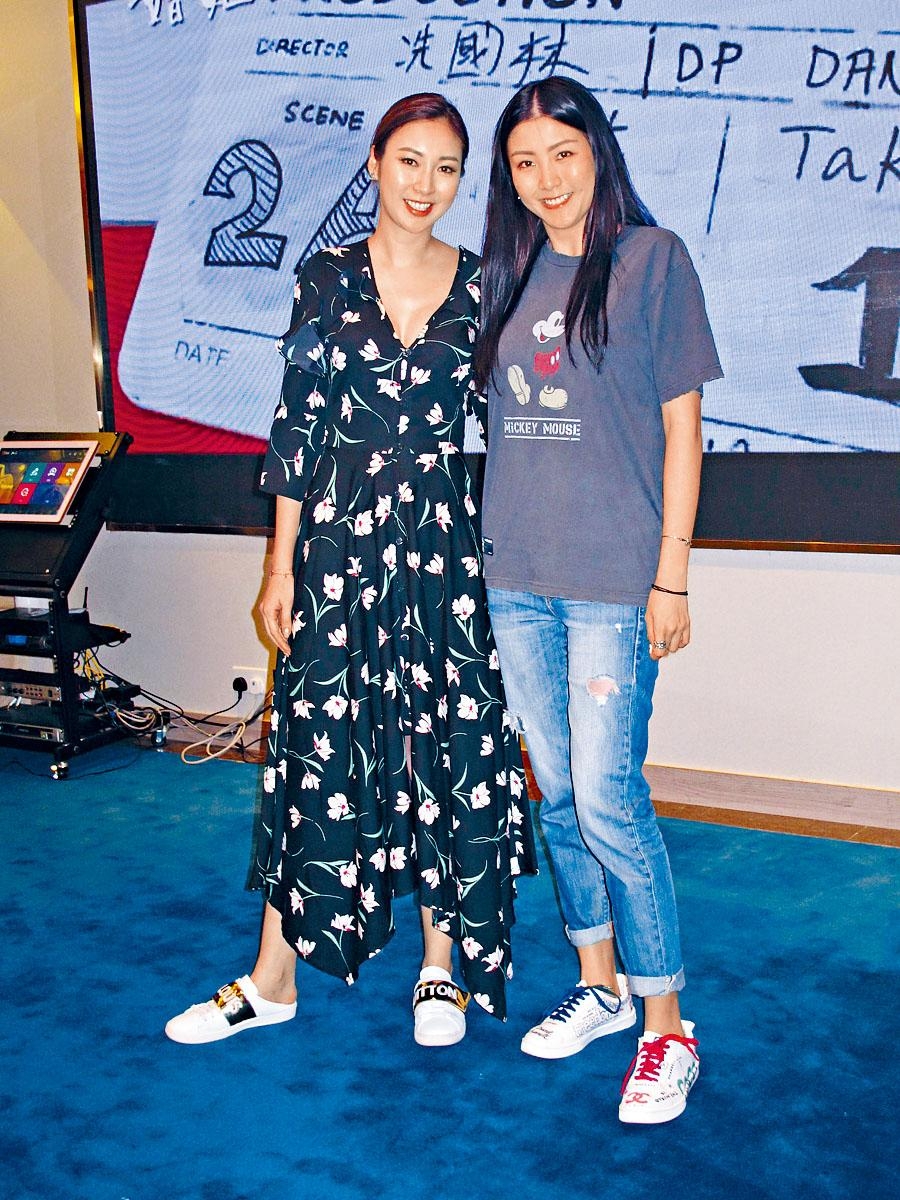 courtesy of singao.com
The film FUN YUN DIK TUNG WA? (THE FAIRY TALE OF MARRIAGE?) two nights ago held a production wrap banquet. Rose Chan Ka Wun, Jacquelin Chong Sze Man, Eddie Kwan Lai Kit, Connie Man Hoi Kit and Checkley Sin Kwok Lam attended.
Chan Ka Wun revealed that in the film she would play a third party that interjected into Kwai Lai Kit's marriage. They had a hotel scene. Originally she was arranged to wear a bathrobe but Master Sin at the last minute asked her to appear only in a towel. That day happened to be that time of the moth for her, she felt weak and during the shoot she was completely cold. "Brother Kit was worried that I would catch a cold. In that scene we had skin to skin contact. Everyone should go to see how it would turn out!"
Lately Ka Wun has been linked to Bosco Wong Chung Chap. Did she celebrate on May 20th? Ka Wun joked, "520 only is I love you in Putonghua, in Cantonese it don't love you." Did Bosco make his feeling known? She said that she would not call "those people" and had to go to dinner with the team. Was she not afraid that calling Bosco "those people" would make him very disappointed? Ka Wun said that she had to focus on dinner with the team and would not pay him any mind.
Chong Sze Man in the film played a socialite. The performance was more relaxed, whenever she appeared she was be at afternoon tea or sunbathing at sea. "520" did not make her feel bad. She admitted that she would be careful with the opposite sex and joked that swindlers would never run out of ideas. She even said that someone who has said that he would divorce his wife wanted to pursue her. Thus she would observe careful and even rely on her friends to remind her. She also went drinking with a suitor once, after he got drunk he turned to pursue her female friends. Since then she was no longer in contact with him.