courtesy of on.cc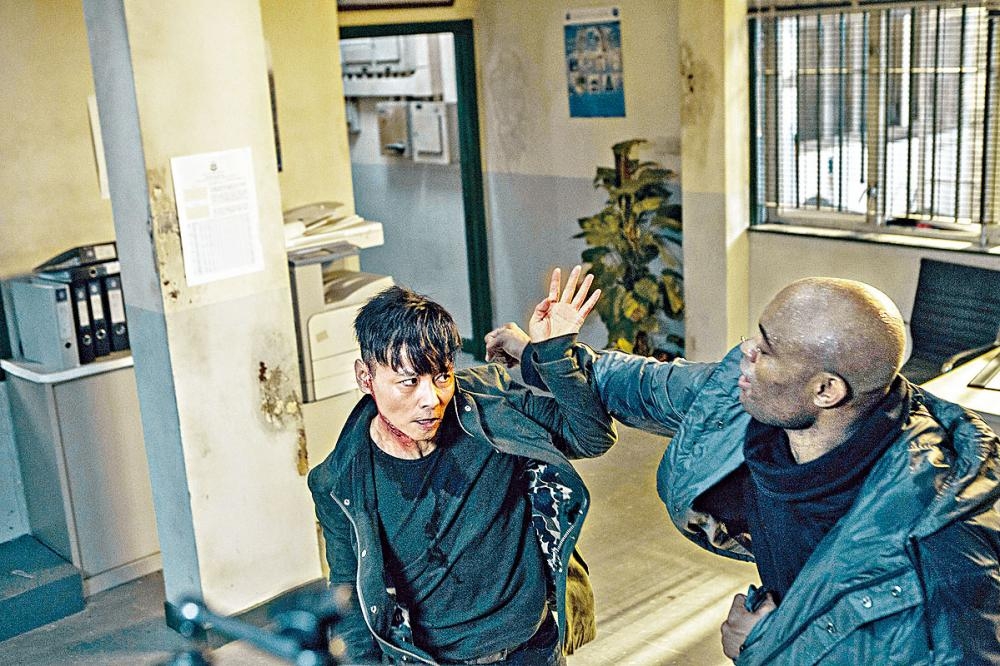 courtesy of singtao.com
The film INVINCIBLE DRAGON (GAU LUNG BUK BAI) asked the UFC known as "Spider-Man" Anderson Silva to star. For his first Hong Kong film Silva's firs scene was a big fight with Max Zhang Jin at the Lau Fau Shan police station. Not know did they have continuous close combat, in one scene Silva was smashed onto a floor full of pins.
Actually because Anderson Silva's native tongue was Portuguese, during the shoot he had certain difficulties communicating with the action director and the director. However he tried to communicate with everyone in English in order to achieve his best. When asked about his knowledge of Hong Kong film, Silva said that he has always liked Hong Kong kung fu action films very much. "I saw (Stephen) Tung Wai and Bruce Lee's photo, so it was incredible that he would ask me to work with him. I am very fortunate to have this opportunity. He is very experienced, from him I was able to learn a lot."
In the film "Spider-Man" Silva's main opponent was Zhang Jin. Silva was also very grateful to Zhang Jin for his help. "I am very happy to be able to work with Zhang Jin. I have already seen his movies. This time in terms of film visuals and camera angles, Zhang Jin helped me a lot. In addition when we worked together I could see his enthusiasm for work and his respect for his co-stars." Zhang Jin also had nothing but praise for Silva. "Anderson Silva's punches are very strong, but he is very nice. Like his character, although he is a villain he still is someone full of humanity."