courtesy of on.cc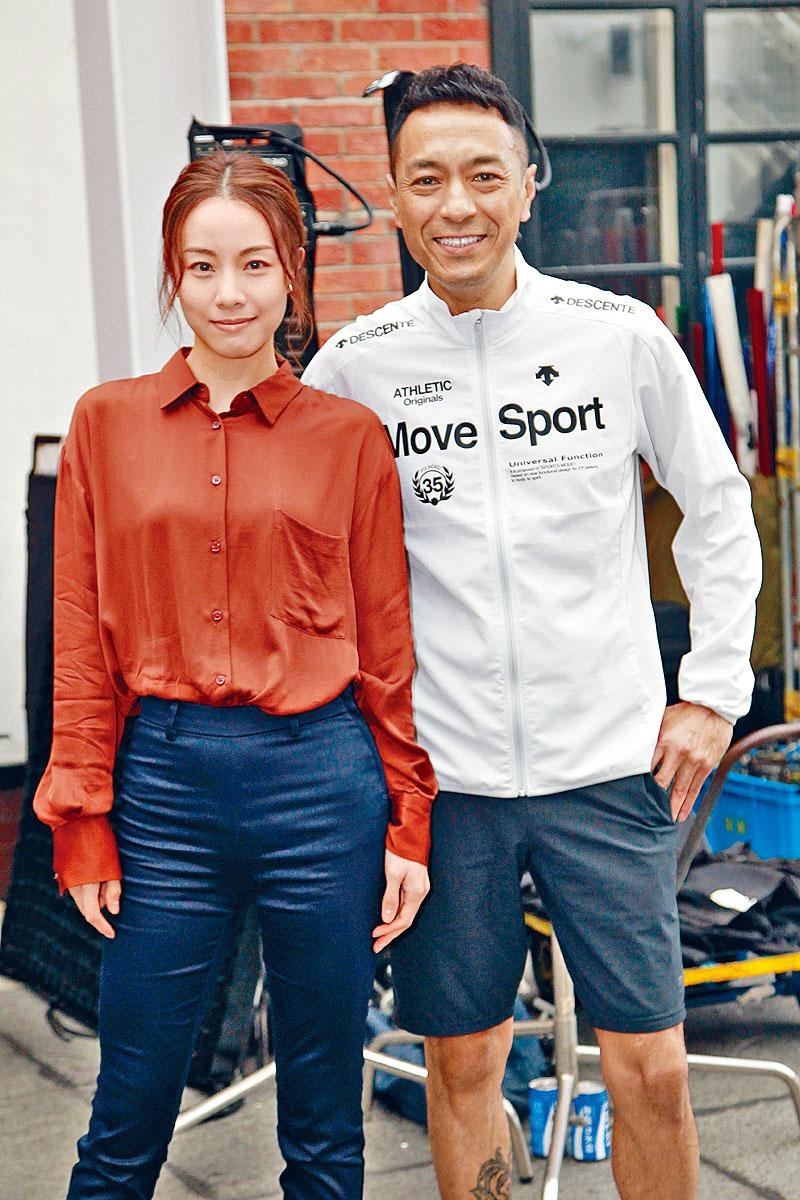 courtesy of singtao.com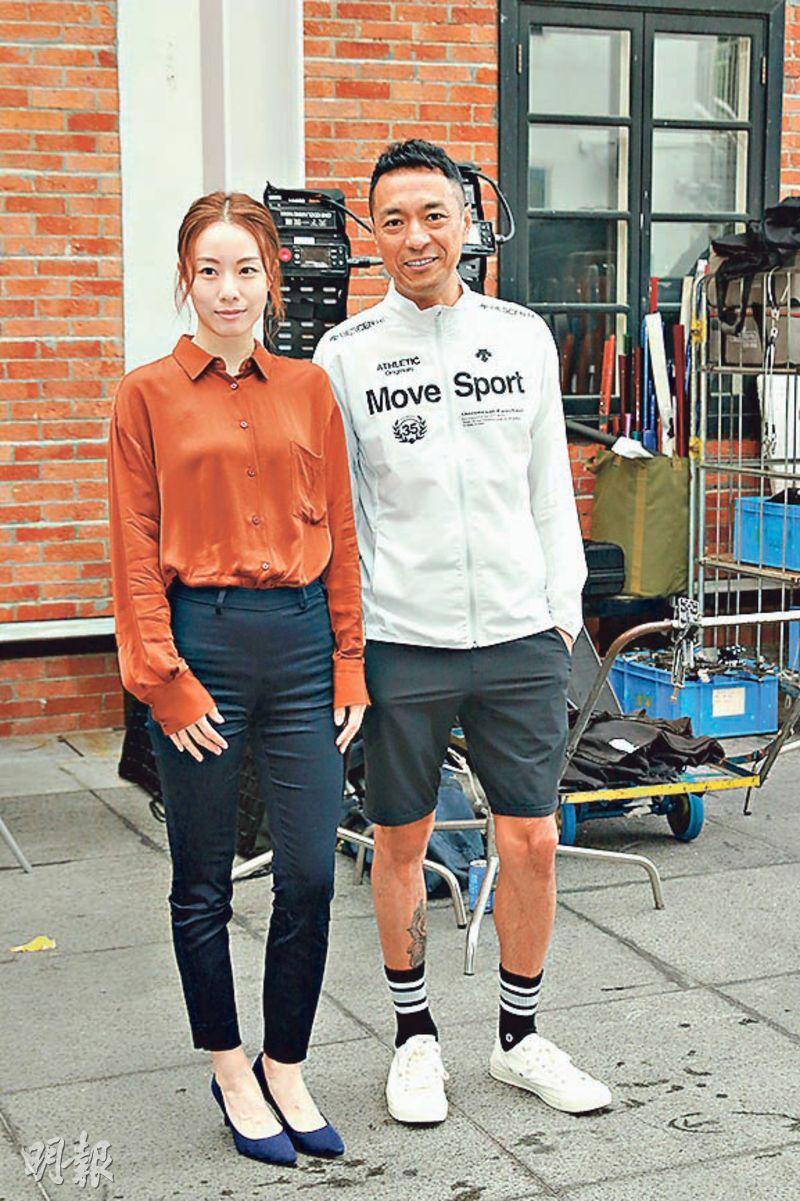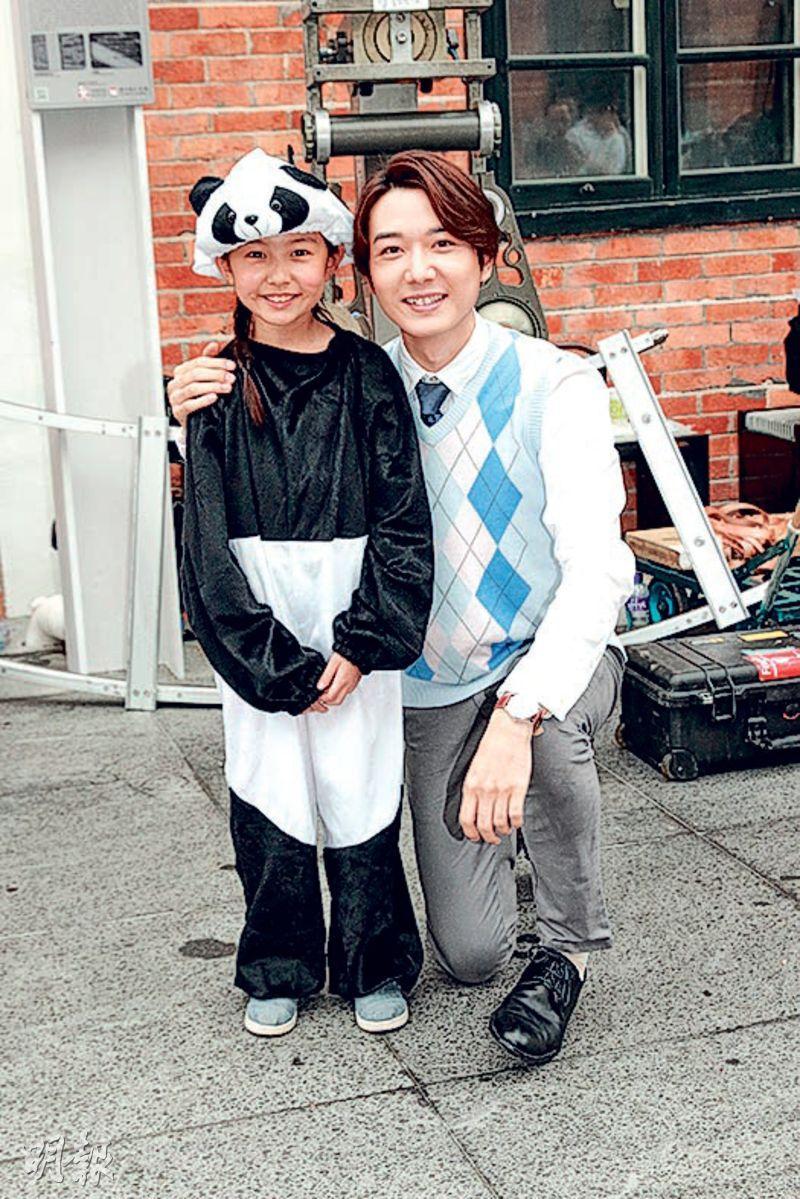 courtesy of mingpao.com
Stephy Tang Lai Yun, Philip Keung Ho Man and BabyJohn Choi Hong Yik starred in the psychological suspense crime film CHAN YING HUNG GAN (RUINED SHADOW SPACE). Yesterday the production took place in Mei Foo. In the story the Stephy played forensic psychologist and the Hak Jai played veteran cop investigated multiple murders in the city, similar to the hit Taiwan drama THE WORLD BETWEEN US.
Stephy said that in order to play a forensic psychologist she did her research and memorized professional terms. Has she had emotional illness before? She said, "I have been unhappy and suspected that I had emotional illness. This time the character has enormous emotional upheaval, sometimes I cry for no reason." Has her character scared her boyfriend? Stephy said that she already told him in advance. "I told him that the character is very heavy and told him not to be scared." She also revealed that her boyfriend has been working on a role that was just as heavy in Taiwan. Speaking of her friend Kary Ng Yu Fei's pregnancy, when would it be her turn to deliver some good news? Stephy said that she has not planned to. "I don't want to limit myself, which would bring enormous pressure. I just let it be."
Hak Jai in the film played father and daughter with child star Wong Sze Nga. After working together on LITTLE BIG MASTER (NG GOR SIU HAI DIK HAU JEUNG) Hak Jai was surprised how much Chu Nui has grown. Before the shoot she was almost recognizable to him. Hak Jai revealed that later he would go to Thailand for another new film and play a Chinese Thai. In the film he would have to speak Thai and Putonghua. Although he would have to work hard on learning Thai, he was very excited to learn that he would be able to work with Best Actress Joan Chen.
BabyJohn revealed that in the film he would play a teacher who suffered from parental complaints. For his students' future, he thought of ways to punish monster parents. The scene was very heavy. During the shoot ten or twenty children kept asking him questions, which made it hard for him to get into the character. He said, "If today you ask me I would be a parent, my answer would be no." BabyJohn also said that he had a connection with the film company. His first lead role was at Mr. Ha Yu's invitation. Recently he formed a new company, and he gave his first to Mr. Ha Yu.