courtesy of on.cc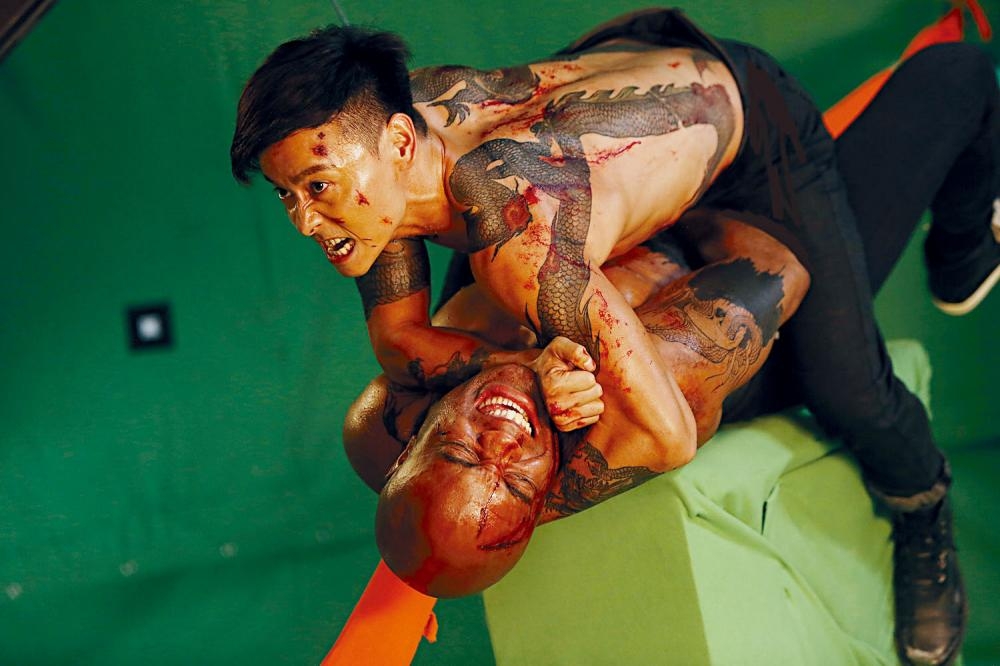 courtesy of singtao.com
Max Zhang Jin in the crime action film INVINCIBLE DRAGON (GAU LUNG BUK BAI) not only had series of action films but also had a fight with champion Anderson Silva. He admitted that he was a little scared because his co-star was the sharpest in actual fight experience.
Earlier Zhang Jin talked about the production. He said that the worst was braving the cold in the winter because his body was full of blood and glass. He also had to jump eight steps ladder, for which he jumped too high and hit his head. Then he lay on the ladder and injured his back. Because the ladder had no padding, later he learned that he had a soft tissue hyperaemia. The swelling did not go down until a week later.
Zhang Jin in the film fought with champion Anderson Silva. He admitted that when he found out he was a little scared. "Before making the film, I watched many of his matches. He won over ten matches in a row, in one he broke his leg and rested for a long time. Now he is already recovered. (Is Anderson the strongest opponent in your career?) He is the sharpest in actual fight experience. He fought in MMA, even if he was on the ground he would keep fighting. Sometimes he would forget that he was making a movie and keep fighting." Did his wife Ada Choi Siu Fun tell him to be careful? Zhang Jin said that instead his older daughter was worried. "I should my photo with Anderson to her. She was scared and asked if I was making a movie, because she couldn't tell between a film production and reality. Later on the set I called her and asked Anderson to say hello to her, then she was better."