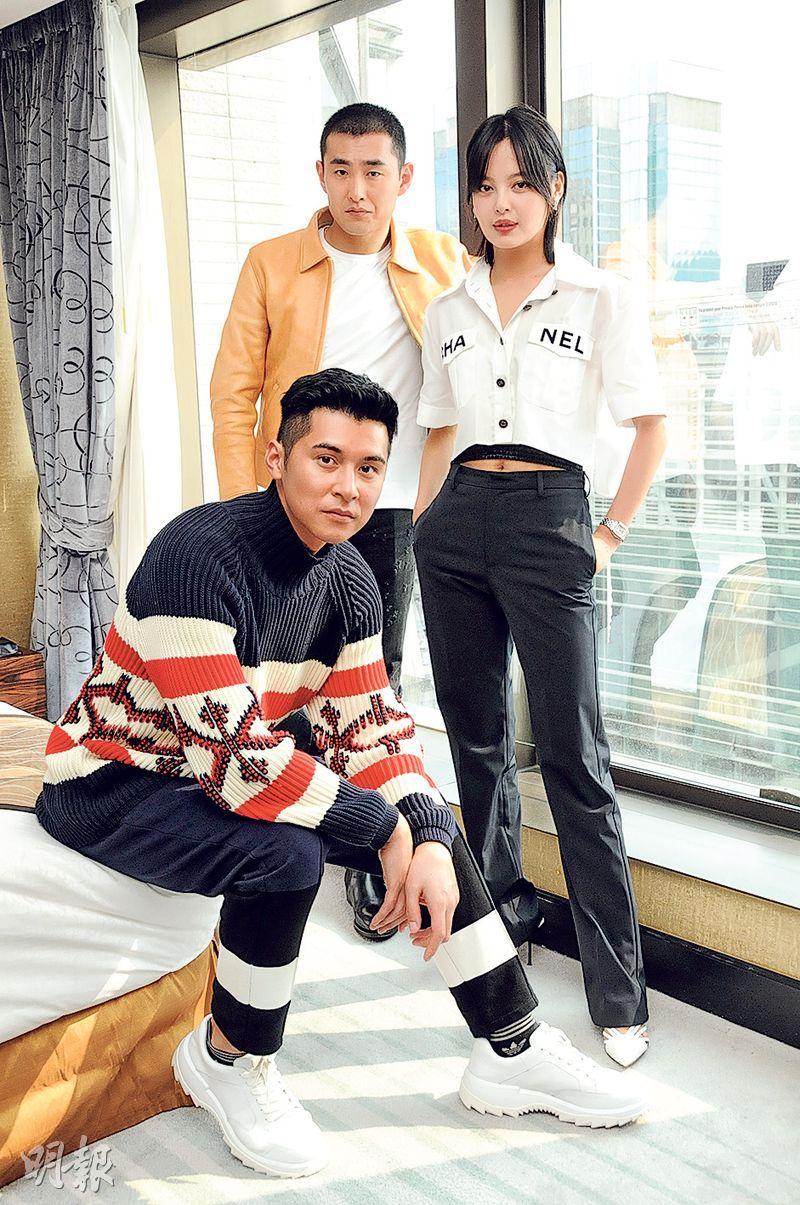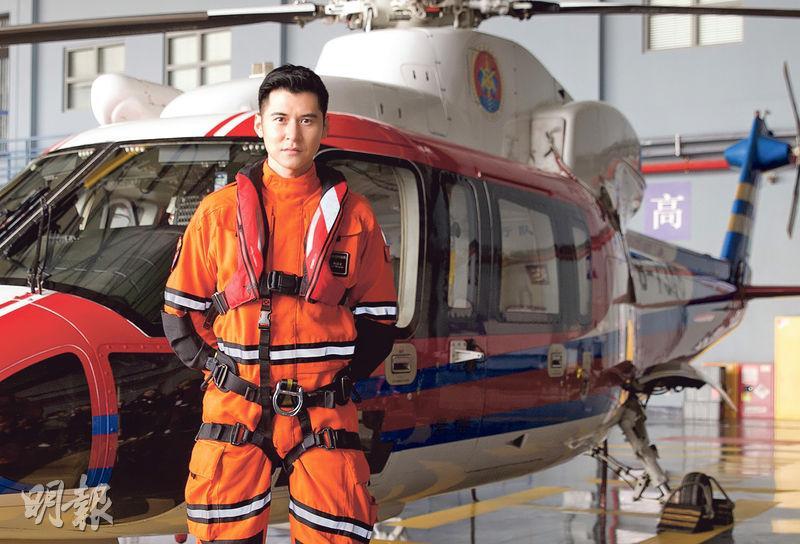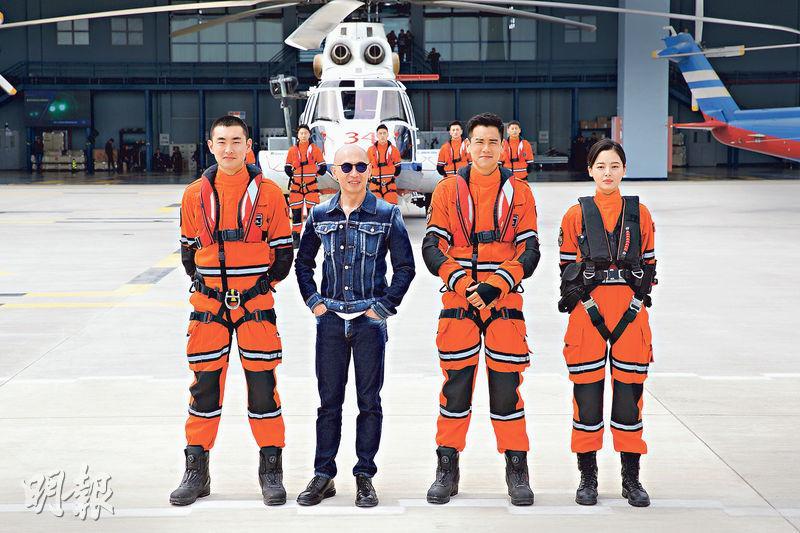 courtesy of mingpao.com
"Demon director" Dante Lam Chiu Yin's new film THE RESCUE (GUNG GUP GAU WOON) earlier wrapped up production in Mexico. This time Director Lam asked Eddie Peng Yu-Yan, Ian Wang, Xin Zhilei and Carlos Chan Ka Lok to star. New additions Ian Wang and Xin Zhilei said that although Director Lam was a "demon" he did everything himself. Injured from a previous Lam Chiu Yin film, Chan Ka Lok praised the director for being very willing to take risks. Before his explosion scene the director would personally test the mark, boosting the team morale even higher.
Costing over HK$ 800 million, THE RESCUE in order to perfectly display rescue heroes in various everyday danger not only constructed a sea rescue command center in Fuzhou but also went to shoot on location in Mexico in order to achieve the most realistic disaster scene. New addition Ian Wang, the only female member Xin Zhilei and Chan Ka Lok in company of Director Lam had physical training on land and in water. When asked whether Director Lam was a "demon" as rumored, Ian Wang said, "He definitely is a demon, but the director is not as strict as rumored because he demands even more of himself. He does everything himself. When he asked you to get into the water, he would go in with you. Thus everyone on the team was very united and respected the director very much. Luckily earlier I trained with the director, which left me spending more time in the gym than in bed and achieving fitness beyond what was asked for. I was able to get over any minor accidents during the shoot."
Actually earlier while shooting in the straits of Xiamen, the day before the shoot had great weather. Yet during the shoot the wind and the rain suddenly became very strong. Ian Wang due to water pressure lost his hearing temporarily. "In one scene I had to get on a helicopter after diving. Originally I had to depressurize, after I got out of the water I didn't know my ear had problems. Later Director Lam recommended a doctor to me, after examination my right ear was confirmed to be completely deaf and my left right only had 50% hearing ability. If I delayed treatment further I might have permanent hearing loss. This time I also learned to fly a plane for the performance and had a piloting scene. Originally Xin Zhilei was asked to take over the control, but she actually went to fly the plane. Everyone was so scared that they screamed for her not to."
Last time for OPERATION RED SEA Lam Chiu Yin asked the agile Jiang Luxia to fight nonstop. This time it was the turn of Xin Zhilei, Consort Jia in RUYI'S ROYAL LOVE IN THE PLACE. Xin Zhlei even was fortunately enough to play a couple with lead actor Peng Yu-Yan. Lam Chiu Yin's level of strictness made no gender difference. The film's only sea rescue female team member Xin Zhilei said, "The director isn't demon like at all, he is a 'demon king'. Actually when I watched OPERATION MEKONG and OPERATION RED SEA, I also knew that working on Director Lam's movies would be torture. So I was mentally prepared. Yet after arriving in the team I truly experienced the demon director's might. I basically trained like the men everyday, working out, diving. I used to only know the breast stroke, but I not only know various swimming styles but also diving. Although the director is very strict about our physical training, actually the director cares about the actors a lot normally."
In 2015 Carlos Chan Ka Lok had an accident while making TO THE FORE (POR FUNG) and broken his left arm. 4 years later he worked with Director Lam again. Ka Lok said, "You get back up where you fell down". He also admitted that last time he was so nervous and excited that he overlooked his safety. This time he made sure he was ready before he went to work. He said, "Last time I was too excited, I wasn't focused enough so I wiped out and got hurt. This time I am fully prepared in every aspect, but the director would personally demonstrate the scene every time. For example in an explosion scene, the director told me the explosion would be very close to me. When I officially took my mark, the action director told me that Director Lam personally tested the mark for me without any protective gear. Because of that I was very at ease on the set. His work attitude boosted the entire team's morale even more."