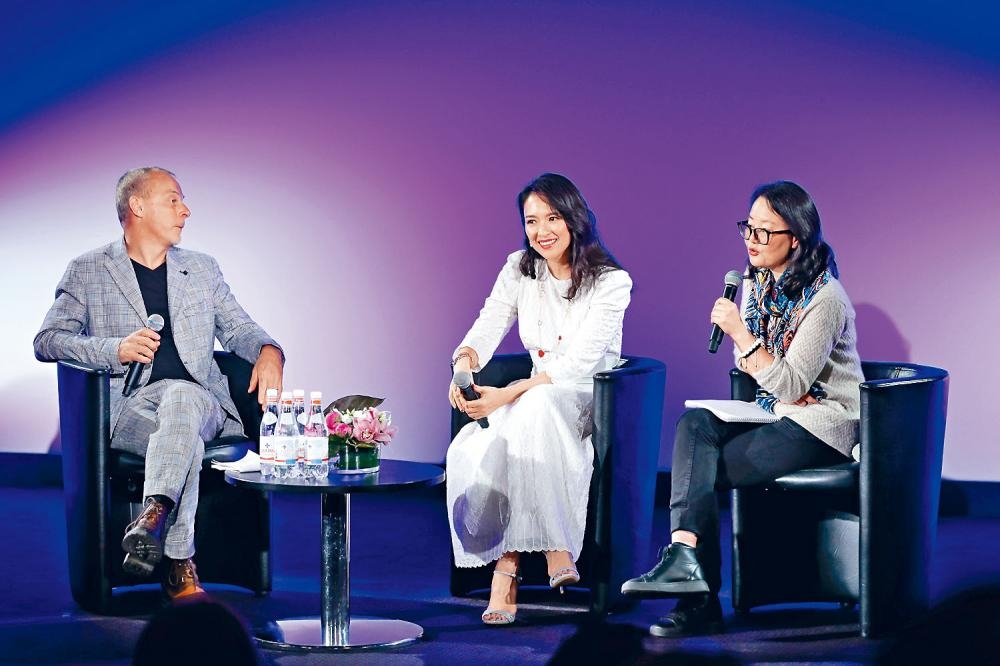 courtesy of singtao.com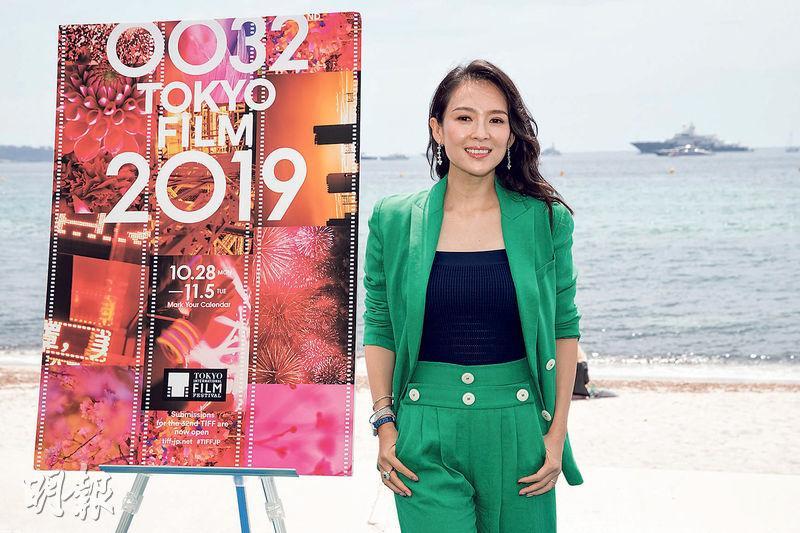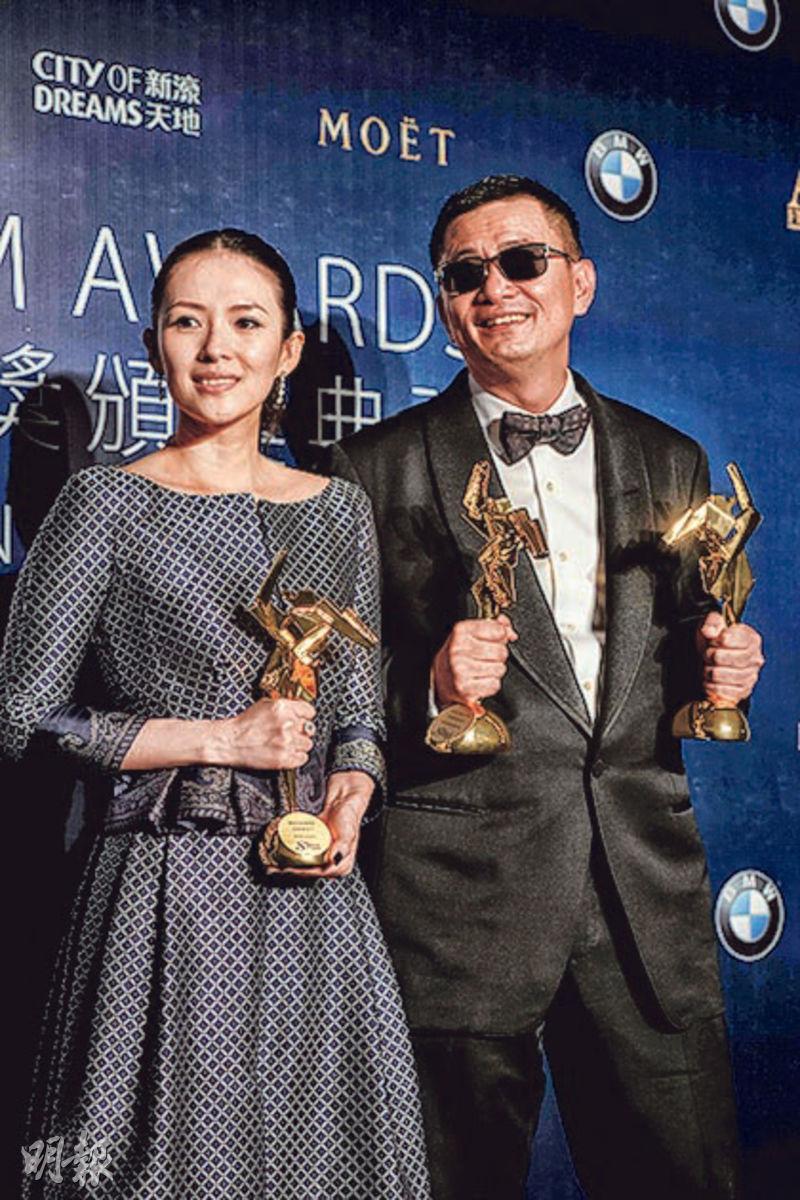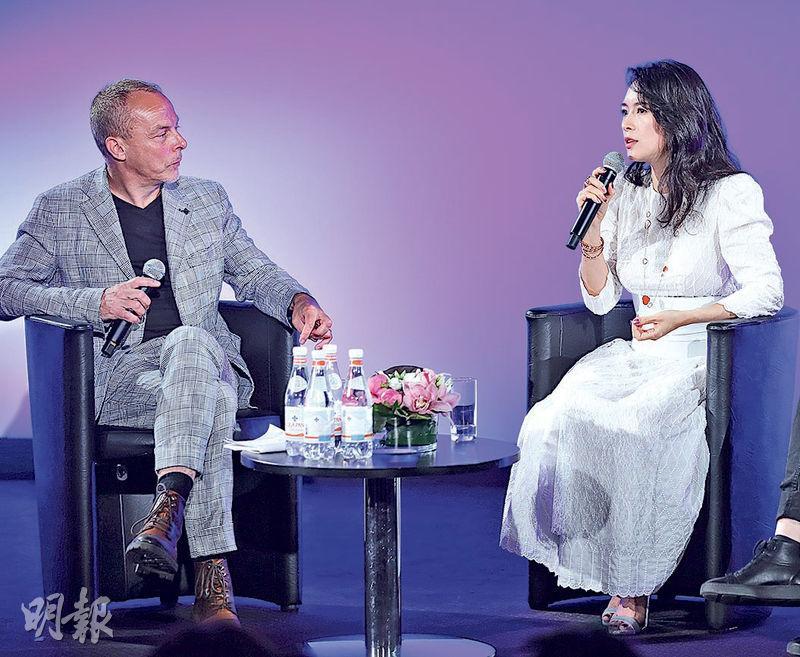 courtesy of mingpao.com
The 72nd Cannes International Film Festival earlier announced its master class line up. Zhang Ziyi was the first Asian filmmaker to be invited to the Master Class event. Cannes Master Class was an official event of the Cannes Film Festival. At the Master Class, Zhang Ziyi admitted that at age 40, when she watched CROUCHING TIGER HIDDEN DRAGON she had a different experience. She also said that Wong Kar Wai was a very important person in her life and career, from being afraid of him to thankful for him!
With 20 years in the business, Zhang Ziyi was the first Asian filmmakers and the youngest female filmmakers to be invited since the creation of the Master Class. One of her representative film CROUCHING TIGER HIDDEN DRAGON was shown again at the film festival and thousands of people watched the classic again. Director Ang Lee set a video in English for his lead actress Zhang Zyi and thanked Ziyi for this film's success around the world. Zhnag Ziyi posted the video on social media. "This surprise brought me to tears, I am grateful for what I have."
Zhang Ziyi at the "Master Class" veteran actor forum talked about CROUCHING TIGER HIDDEN DRAGON. At only 20 she did not understand the deeper meaning of the story, so she could only put all of her effort into the fight scenes. Now at age 40, watching CROUCHING again she had a different experience and understood the theme that the film wanted to examine, "People have to honestly face themselves" and "Do you want to pursue free love?"
In addition, when Zhang Ziyi talked about Wong Kar Wai she shed tears many times. She praised Wong Kar Wai as a very important person in her life and career. Zhang Ziyi said, "Wong Kar Wai in my entire life and career is a very important person. The first time when we worked together on 2046, I was never able to see his eyes. You can imagine, to a 20 something year old new actor how frightening that was. That character required 3 and a half hour for make up, everyday steam was required for hair. This was the look Wong Kar Wai asked for, so that was how he tortured us."
Ziyi recalled at the time she had no script. In the three and a half hour of preparation time she had no line to prepare for. She asked her manager to get her sake. Ziyi said, "Because I was afraid, afraid of Wong Kar Wai whose eyes can't be seen. I was afraid that when the entire shoot was in a Cantonese environment I didn't understand a single word. I was afraid I didn't know my character, had no sense of security at all. Yet I felt like the weed that was burnt to its end, I was able to live in a particularly bad environment. I never thought past one day. One day when I really saw Wong Kar Wai removed his glasses, my eyes were very wide. Actually I didn't need to be so nervous. He was the director who understood me the most out of them all."
Later when they made THE GRANDMASTERS (YUT DOI JUNG SI), Zhang Ziyi revealed that it was when her life was the least smooth. She said, "Under a very panicked and worried condition, I worked everyday. One day I invited him (Wong Kar Wai) to my break room. I very bravely asked, 'Can you give me time off?' Stopping for a day would cost a lot of production budget, but he agreed. I remembered at the time he knew I was in a particularly difficult condition. He held me and said, 'When you want to come back to the set, I will be waiting for you.' He enabled me to win 12 trophies, and is an important friend in life. When I was 5 months pregnant, he was the first person to find out." Because of Wong Kar Wai's concern and care, Zhang Ziyi openly promised, "In the future no matter what character Wong Kar Wai wants me to play, whether the preparation would require three or five years, I would be willing to keep going with him."
At the event, the host asked Zhang Ziyi about her competitive relationship with Fan Bingbing, Vicki Zhao Wei and other contemporary actresses. Zhang Ziyi after listening to the translator joked, "Your question doesn't seem to be too friendly." She paused and said that in every business and era competition exists, she never minded it at all. She said, "I am already 40, now young actors are in their teens. Many people have a lot of influence. What I can do is to do what is front of me well, everything else is beyond my control." Then she asked the host, "Are you satisfied?" The crowd cracked up and applauded arose.
In addition, Zhang Ziyi will be this year's Tokyo International Film Festival jury chair.