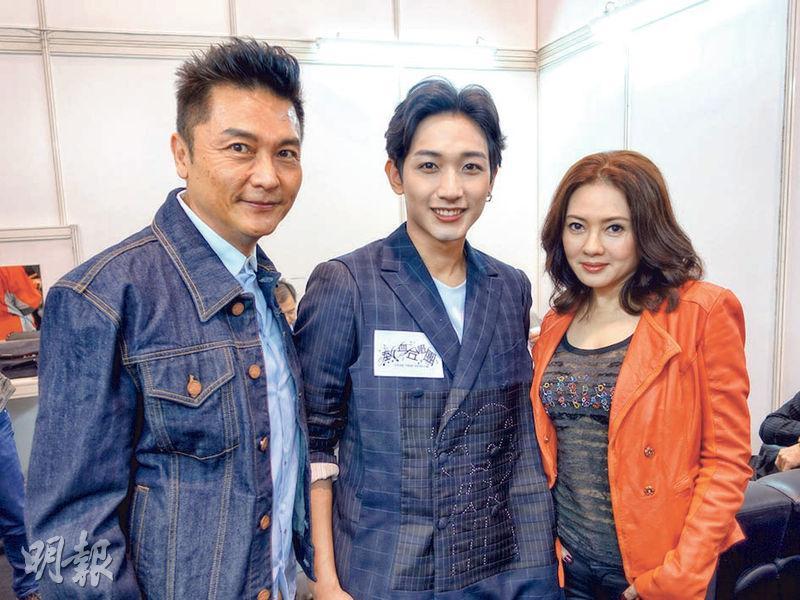 Martin Wong (center) plays Michael Lai (left) and Rachel Lee (right)'s son
courtesy of mingpao.com
Known as the "New Generation Fresh Meat" Martin Wong Chi Hin in the film FIND YOUR VOICE (YIT HUET HUP CHEUNG TUEN) played a rebellious student who was not only Andy Lau Tak Wa's student but also Rachel Lee Lai Chun and Michael Kwan Lai Kit's son; in one scene Lee Lai Chun after suffering domestic abuse at the hands of her husband curled up in the bathtub and cried. Mother and son held each other and wept. This scene was memorable to Martin. He said, "This scene had no dialogue, but I was super nervous because in the film broke down and cried. If I had the slightest of mishap I would drag her down. However Ma was very professional, instead she told me not to be nervous. During the shoot she kept bringing me into character too." As for the scene in which he hit Lau Tak Wa, he was also very nervous, "Lau Tak Wa told me to relax and hit him, he even taught me how to take advantage of camera angles."