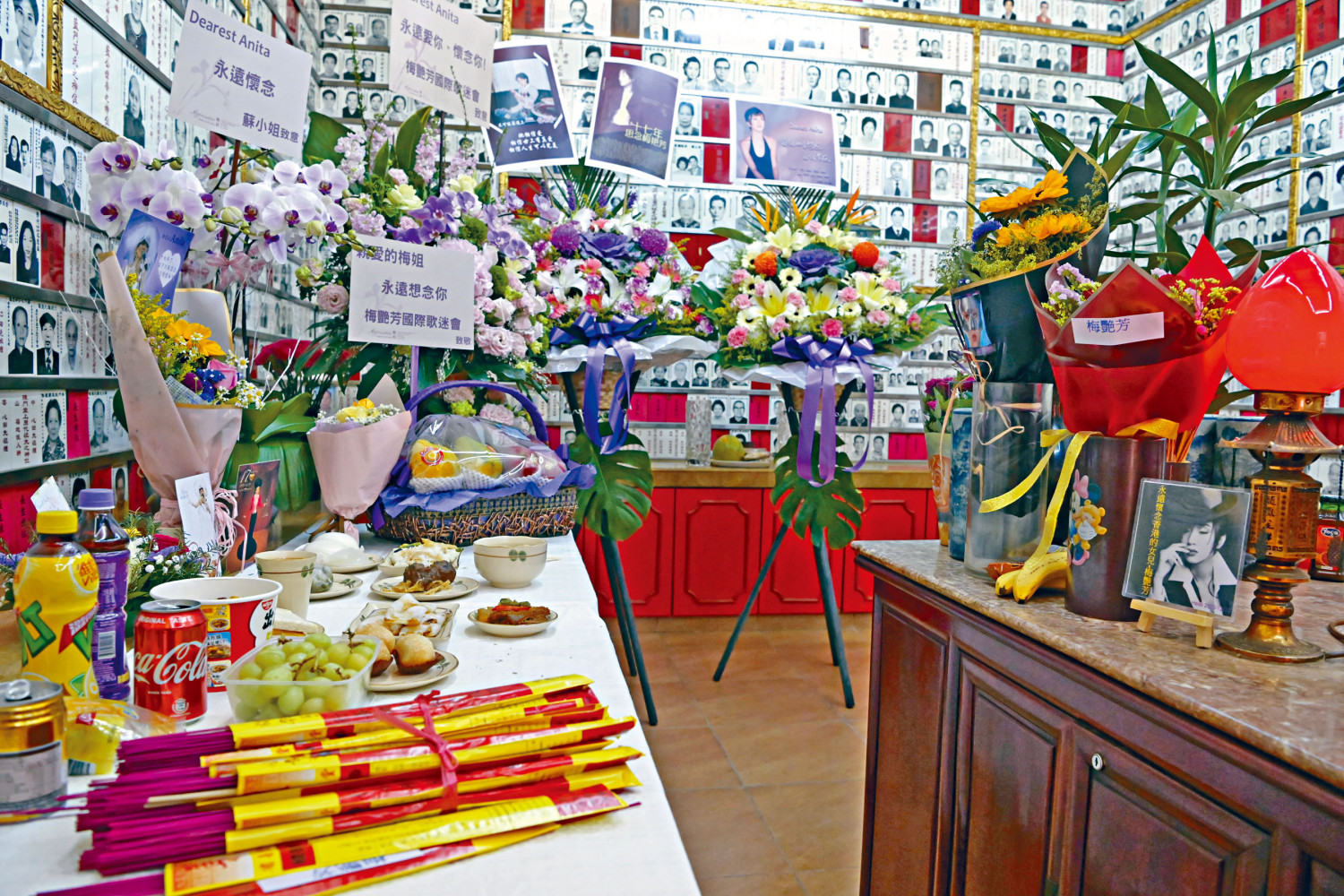 Fans flocked to pay their respect to Anita Mui with flowers and her favorite food
courtesy of singtao.com
Vivian Lai and Mimi Lo try an Anita Mui make over in honor of their idol
courtesy of on.cc
Denise Ho (right) shares her experience with mentor Anita Mui (left) online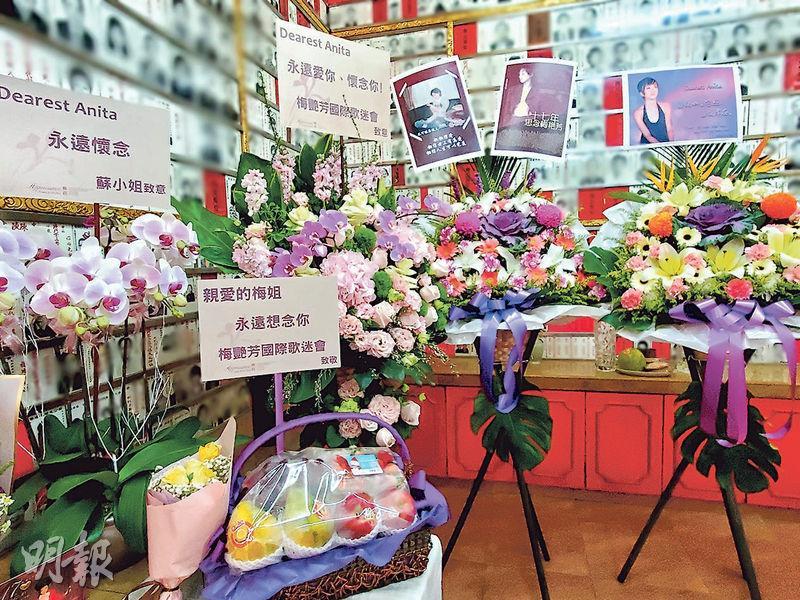 courtesy of mingpao.com
The late music heavenly queen Anita Mui Yim Fong passed away 17 years ago. Fans still miss Sister Mui today. Yesterday at the anniversary of Sister Mui's passing, they prepared her favorite food and paid their respect at her spirit tablet at Shan Sin Chun Tong in Kowloon Tong. Sister Mui's disciples Denise Ho Wan Si, the Grasshoppers and fan Anita Yuen Wing Yi as in previous years remembered her on social media.
Yesterday was the 17th anniversary of Anita Mui Yim Fong's passing. Disciples Denise Ho Wan Si posted on social media and remembered the time that she spent with Sister Mui. "She passed away 17 years ago. Today I am already three years older than when she passed, but no matter what in my memory she is still older than me. She will always be my most respected and loved." She even revealed that two nights ago she had a nightmare, in which she had to draw straws to sacrifice herself. At that moment she thought, "Death, doesn't that mean I would meet up with Sister?" Then she calmed down.
Ah Si also remembered at the New Talent contest Sister Mui presented the gold prize to her, the emotions felt also like a dream. She also said that Sister Mui after watching BABE decided to never eat pork again, but Sister Mui loved dumplings. When everyone saw Sister Mui put dumplings in her bowl they only smiled and kept quiet, no one had the heart to tell her. Everyone agreed that the dumpling filling was beef and not pork. When Gor Gor (Leslie Cheung Kwok Wing) passed, a group of assistants and disciples took turn to keep Sister Mui company at home. Sister Mui collapsed in her arms, that was the first time she saw Sister Mui showed any frailty. Ah Si also remembered after performing in Geting on Christmas of 99, they celebrated in Sister Mui's suite. Sister Mui forced her the non drinker to drink, after a glass she was drunk and Sister Mui made fun of her for years since. Sister Mui also knew that she was thrifty and did not like to buy clothes, she had clothes made for her to attend events with.
Ah Si pointed out the happiness and the emotions of that moment were truly memorable and real. "From really getting to know her to being accepted as a disciple, to when she passed, we were only together for four or five years. However to me it was an entire lifetime, even something that was beyond this lifetime."
Sister Mui's disciples Calvin Choy Yat Chi and Remus Choy Yat Kit posted old photos to remember her online. Kit Jai showed a performance of being her accompanying dancer. "Ah Mui, it's the anniversary of your passing again. Beautiful memories still swirl in the mind, miss you. You in Heaven please bless us all the people of Hong Kong good health for everyone and for the pandemic to pass soon!" Anita Yuen Wing Yi posted a photo on social media. "Sister Mui, how are you?"