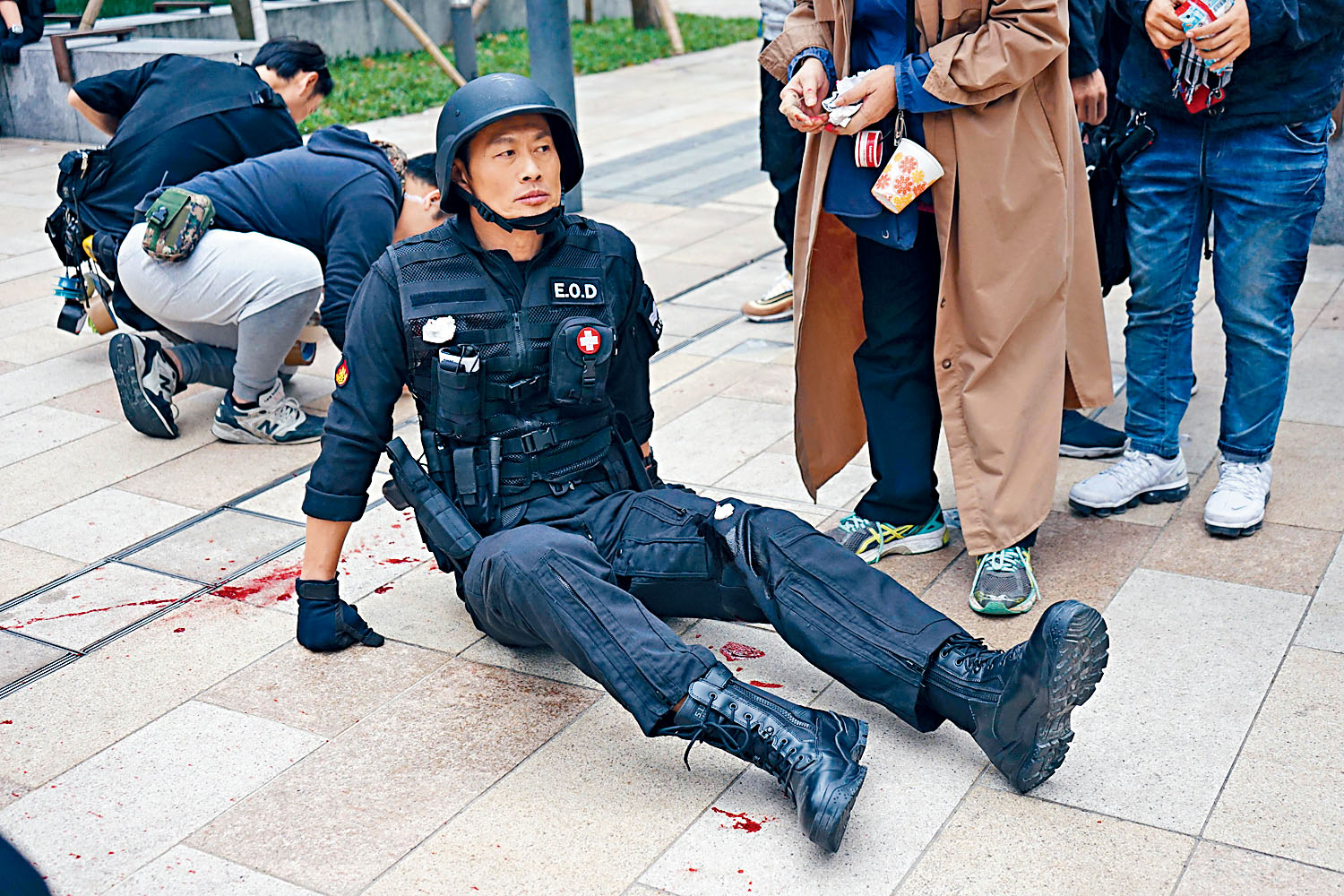 Blood is everywhere in Kenny Wong's scene
courtesy of singtao.com
Philip Keung rather enjoys his action scenes
courtesy of on.cc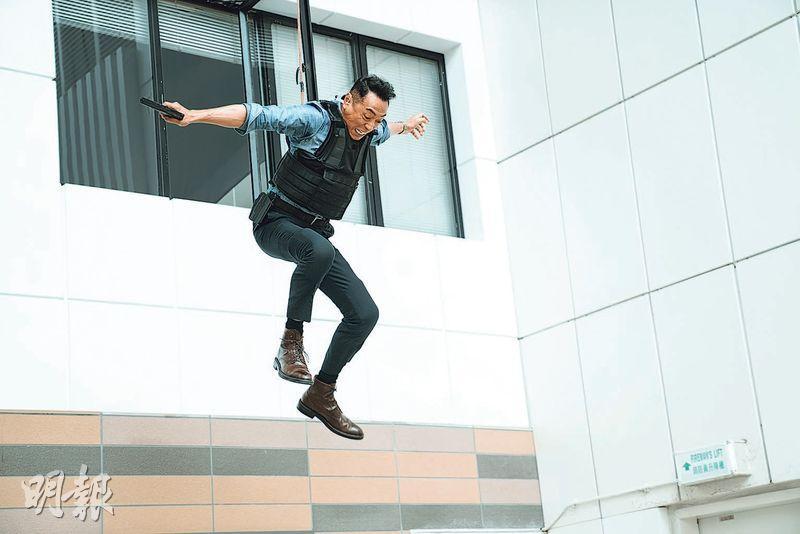 courtesy of mingpao.com
The Herman Yau Lai To directed SHOCK WAVE 2 (CHAK DAN JUEN GA 2) will open at the end of the year. The film has a strong cast, including Best Actors Andy Lau Tak Wa, Sean Lau Ching Wan, Philip Keung Ho Man, Kenny Wong Tak Bun. Among them Keung Ho Man continued to play a major crime unit inspection, who began a series of battles against terrorists in the film.
Keung Ho Man in the film chased after a suspect on the streets, from which he said he had a lot of fun. However he said that he thought he had a chance to "transfer" from the major crime unit to become a explosive ordnance disposal expert. He could only hope that he would be able to get his wish in the third film! Speaking of the addition of Best Actor Lau Ching Wan, Keung Ho Man admitted that he was his idol. "Actually he is an actor I really like, before I got into the business he was already my idol. Although we have worked together many times before, each time I see him he is still just as attractive and charming. This time actually I want to have even more scenes with him, but in the film everyone is crisscrossing each case like passing clouds. We don't have many scenes together."
As for the new addition Wong Tak Bun, aside from experiencing the bomb disposal process, in one scene he and other bomb disposal experts were ordered to disarm a bomb but ran into a terrorist attack. The situation was rather dangerous! He stated that this scene was rather memorable. "In this scene we received a tip about a bomb, then we were under gun fire. I was shot many times in a very brutal scene!"