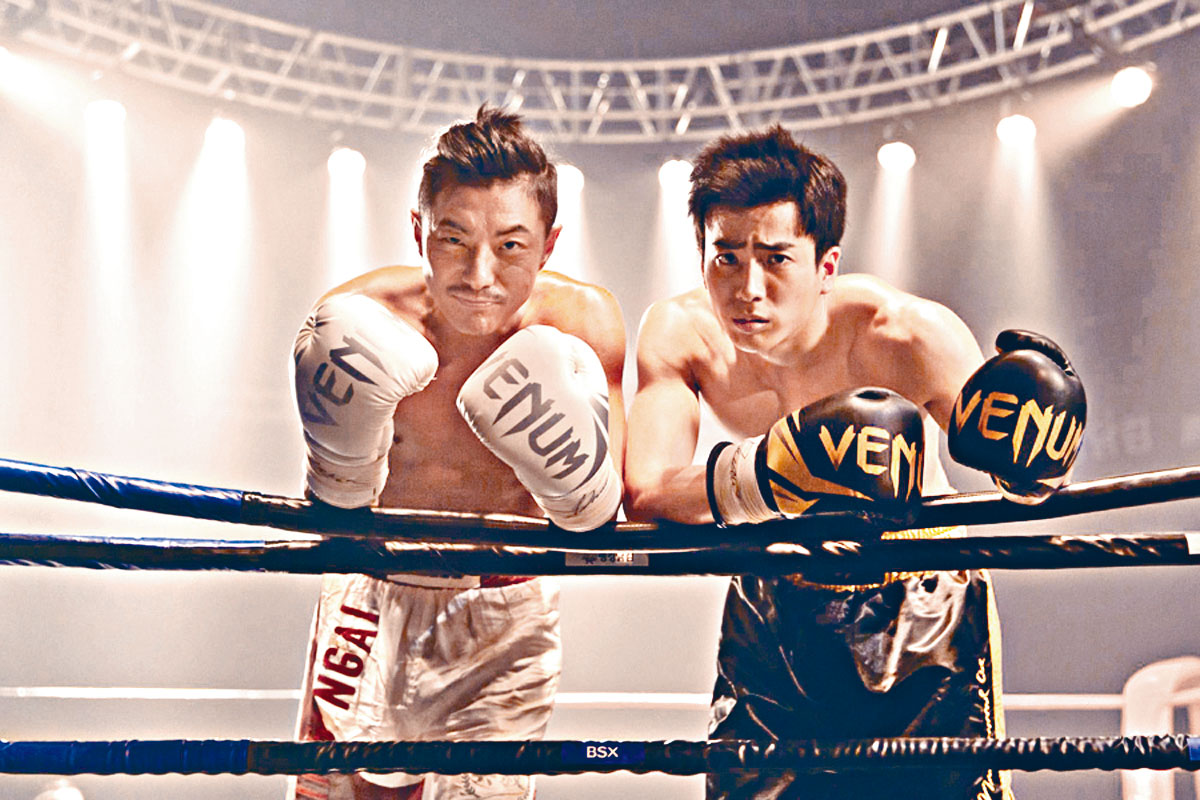 Endy Chow and Nonkul perform an exciting fight in ONE SECOND CHAMPION
courtesy of singtao.com
Thai star Chanon Santinatornkul (Nonkul) earlier took part in his first Hong Kong film ONE SECOND CHAMPION (YUT MIU KUEN WONG), which was originally scheduled for release earlier this month but due to the fourth wave of the pandemic it was postponed. Currently in Thailand, Nonkul felt disappointed but still made a video for the Hong Kong audience to urge the people of Hong Kong to take care during this fight against the pandemic. He looked forward to seeing everyone after cinemas return. Although Nonkul is Thai, in the film he performed in fluent Cantonese -- a pleasant surprise for people. In addition he also recognized Hong Kong film stars. Earlier he accepted the "one second choose one out of two" challenge and chose a male star he would be confident about defeating. When he saw the photos of the muscular Nick Cheung Ka Fai and Louis Cheung Kai Chung he screamed, "Hell No! I wouldn't fight with them!" Earlier he saw Donnie Yen Chi Tan and Hong Kong boxing champion Rex Tso Sing Yu, Nonkul immediately said that he really wanted to fight with Chi Yen. Actually he was a Chi Tan fan, even though he would lose he still would like to give it a try.